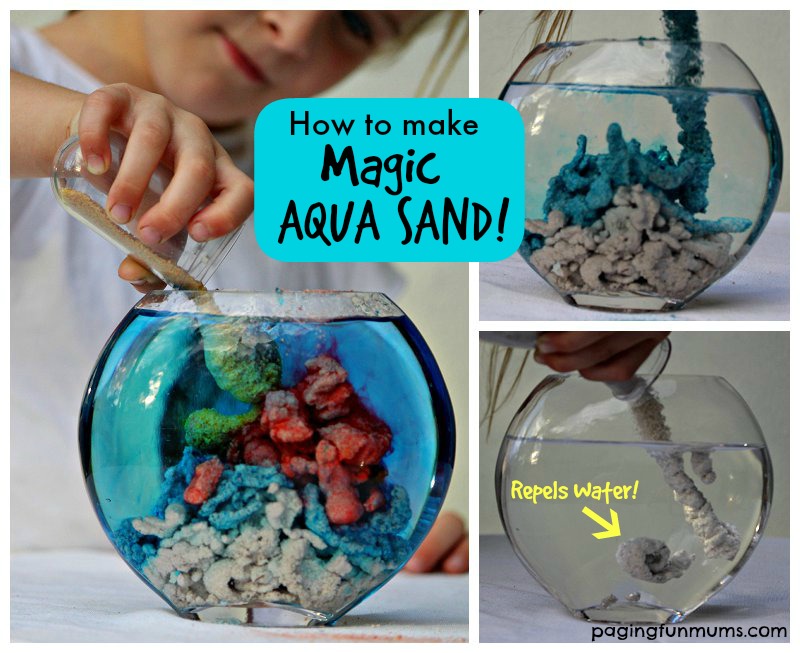 Wow! This is such a FUN and AMAZING play product that you can make at home! The kids will spend hours playing with this Magic Aqua Sand!
Check out the video below of this cool stuff in action!
I would recommend it's made by adults for the kids to use under supervision.
What you'll need –
Sand – sandbox or Craft Sand works best as it is generally a finer sand.
Coloured Sand (you can either buy this or make it using the easy method found here).
Fabric Protector Spray (we used Guardsman which cost under $4)
Baking Paper
Plastic containers to store your sand
Glass Vase
Water
Instructions –
Simply spread your sand over a sheet of baking paper in a well ventilated area (we made ours outside in the sun), have an adult spray an even but heavy coat of Fabric protector over the sand until it's damp all over, then allow to dry. We then raked the sand and repeated the above process once more to ensure even coverage.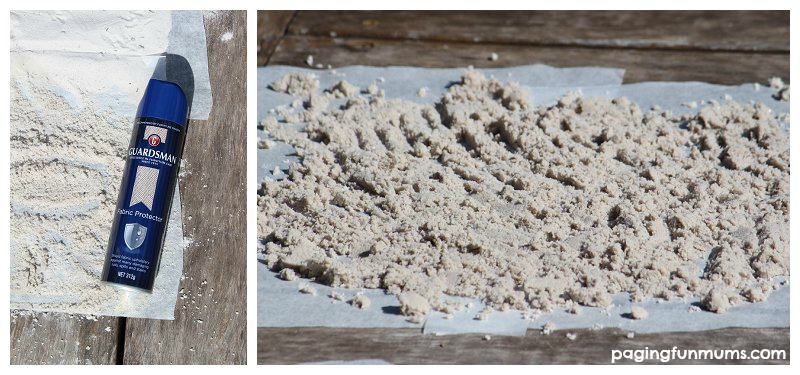 Once the sand has dried simply place it into a container that is easy for the kids to pour from. 
Fill a glass vase with water and let the kids build their own cool underwater sculptures!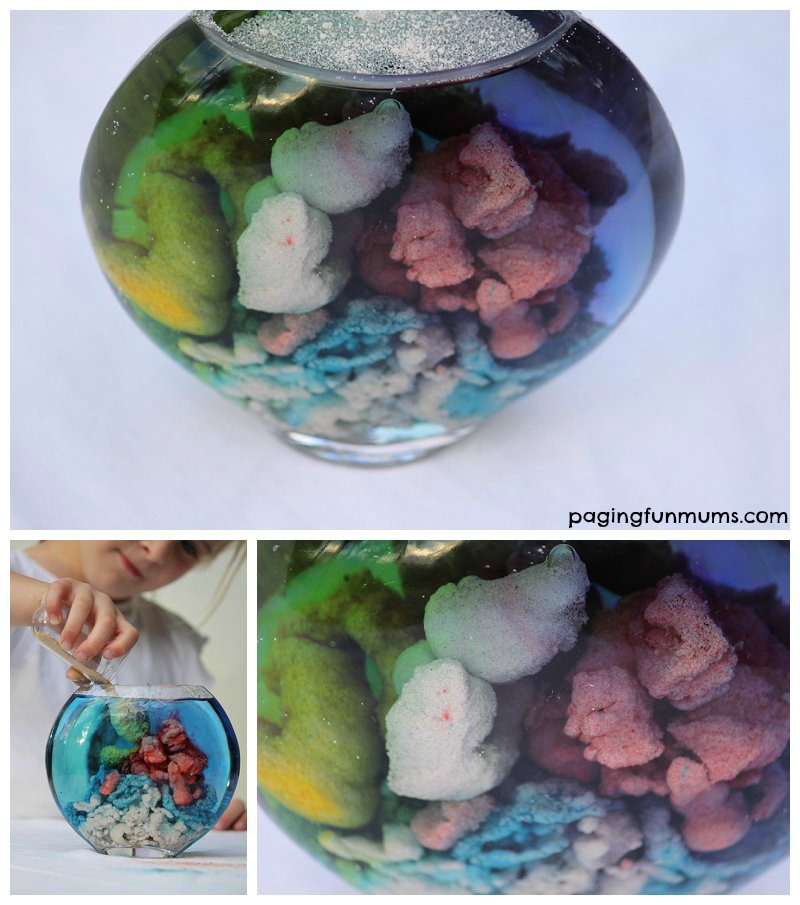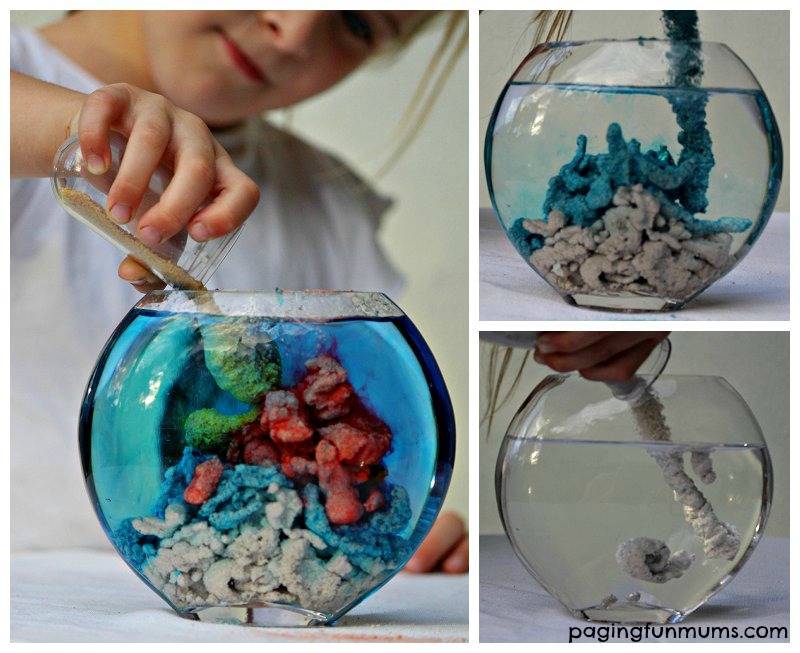 When they're finished you can simply poor the sand and water out – you will be amazed to see the sand comes out completely DRY! Store it in sealed containers for another day.
I also found this great video tutorial via Instructables.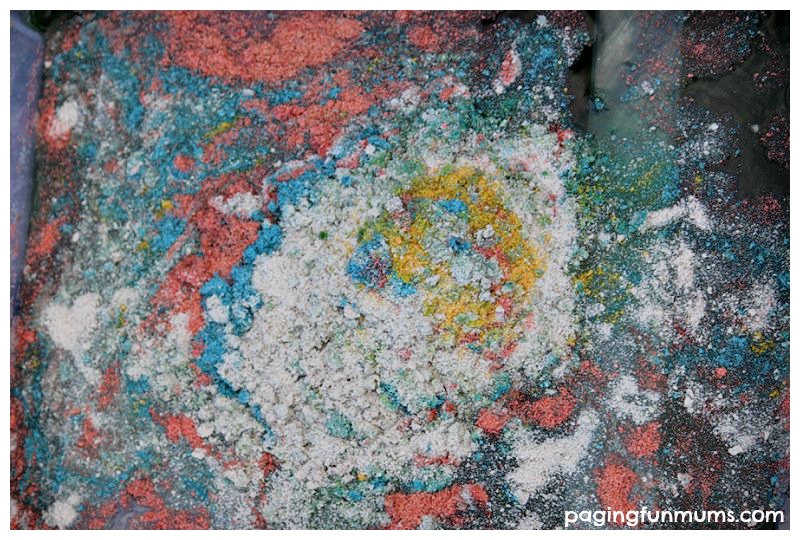 *This is obviously something you shouldn't let your children (or anyone) to  ingest – please  supervise them if you're concerned they will try to eat some. 
We hope you and your kids enjoy playing with this awesome Magic Aqua Sand as much as we did!
Louise x
If you enjoy this activity you might also like –
How to Make a Sand Footprint Keepsake
If you want to become a Fellow Fun Mum Member & receive all of our fun craft, recipes & activities as well as special offers & promotions – click the button on our home page : )