Here's a really simple way to Dye Regular Sand for Craft Projects – using just three ingredients!
What you'll need –
Craft or Sandpit Sand (generally light in colour)
Food colouring
Antibacterial Gel
Large Zip Lock Bag
Baking Paper
Instructions –
Simply pour the required amount of sand into your large Zip Lock Bag, add one teaspoon of food colouring and two teaspoons of Antibacterial Gel, shake and poor onto the baking paper to dry.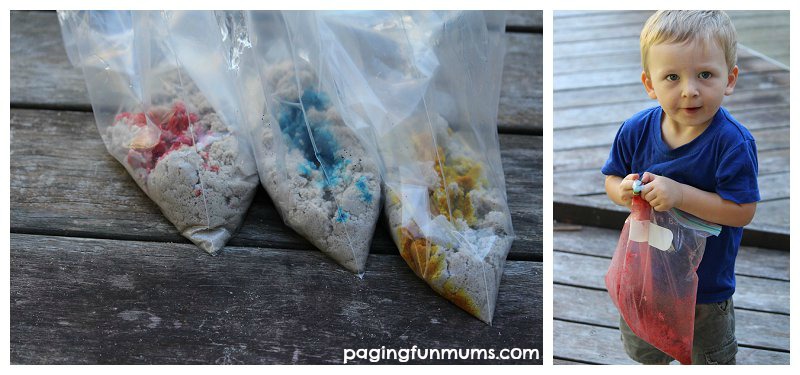 *The Antibacterial Gel is optional – I just find it helps the sand to dry faster and helps to 'lock' the colour in…it's obviously something I don't allow my children to ingest so I supervise them if I'm concerned they will taste some.
You might also enjoy these DIY Craft supplies –
If you want to become a Fellow Fun Mum Member & receive all of our fun craft, recipes & activities as well as special offers & promotions – click the button on our home page : )