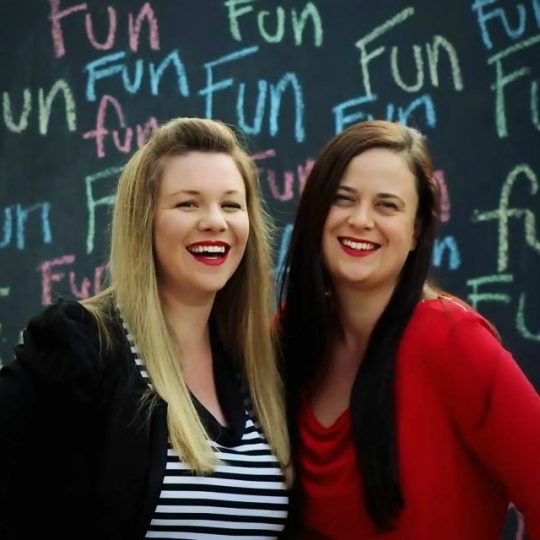 Hello! Thanks for visiting us! We are Louise & Jenni!
You know those mothers who spend way too much time on their kids Easter bonnet? The ones who keep a 'rainy day' stash of glue sticks and pipe cleaners right next to the egg cartons they hoard like nobody's business? Well, that's us!
We are two craft-loving, play dough-making mums who want our kids to look back on their childhood years and say "wow, we had fun!" Plus, we are addicted to craft. There's also that.
In 2013, we launched our blog, Paging Fun Mums. And, what began as a way for us to document the craft activities we do with our children, has evolved into a fun, dynamic space for mothers and parents alike.
Today, Paging Fun Mums has a strong (and growing) audience, subscription base and social media fan base. More than just a large following, we've created a community of mothers who have joined (shared, liked and pinned) us on our crafty adventures. After all, kids learn through play and what better way to learn than with super fun craft activities, right?
We aim for our kids to look back on their childhood and think "man we had fun!" So channel your inner crafter, photographer, cook, artist, decorator and designer and join us on the journey to being the funnest Mummy you can be!
Any questions or ideas? Please contact us.
Our PO address is:
PO BOX 5673 Maroochydore BC QLD 4558
Have a Fun Day!