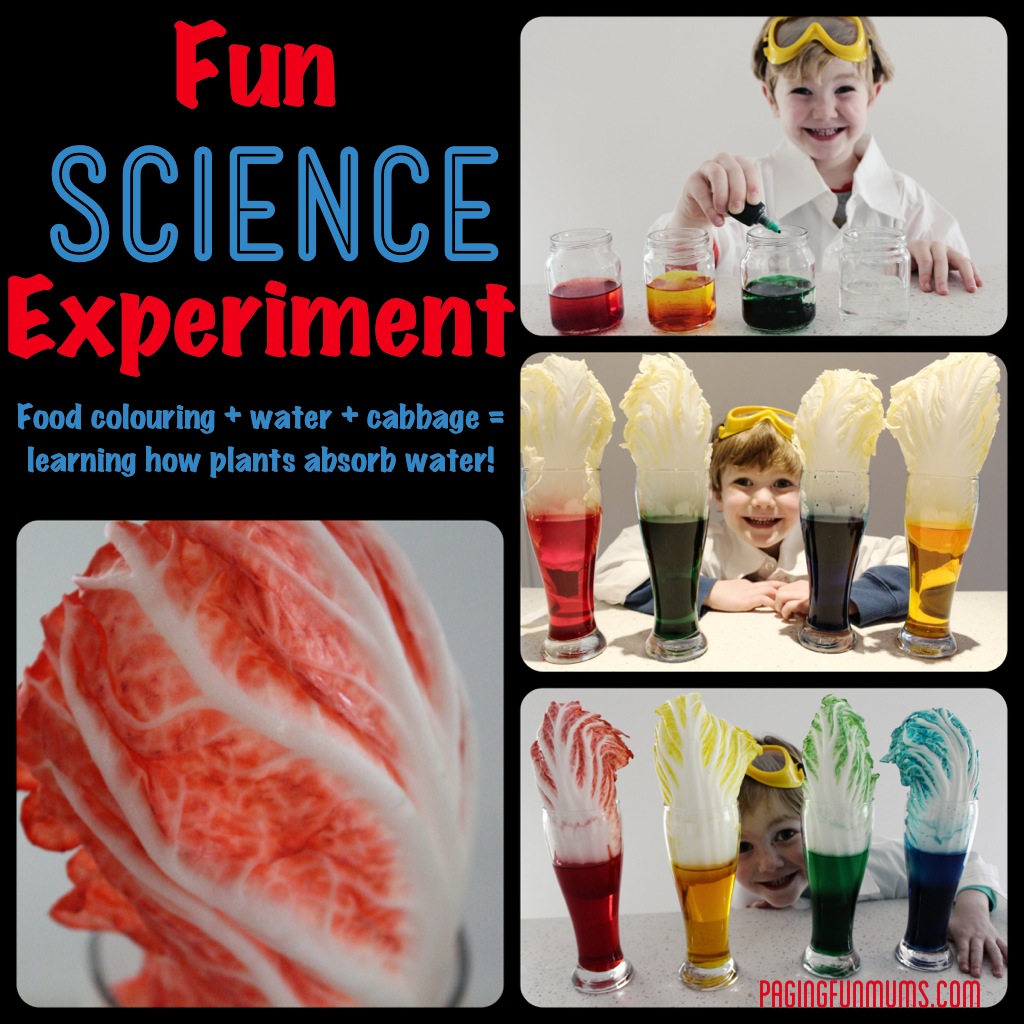 We had fun with this experiment. It was very cool to watch the colours change!  I used food coloring and cabbage leaves to show the kids how plants absorb water (and nutrients) up through their stems. We also did this experiment with white flowers too!
To conduct your own science experiment, you will need:
Cabbage leaves – we used Wombok (chinese cabbage) and again, you can do this with flowers also
Food colouring
Water
Jars
First you will need to add some water to each jar.
Then add a different coloured food dye to each jar…we used about 10 drops per jar to make sure the water was nice and vibrant!
This is my very cute science lab assistant : )
Then we added a separate cabbage leaf/flower to each jar. The baby food jars were great for the flowers, but we found we needed a bigger glass for the wombok.
So you can see the above two images are the 'before' shots and below are 'afters'! Leave your cabbage/flowers over night to achieve the full effect of this experiment.
and the cabbage….
Such amazing results! Nature is a wonderful thing! Master 4 thought this was fantastic! We hope your kiddies do too!
You may also like some of our other Fun Science Ideas:
If you want to become a Fellow Fun Mum Member & receive all of our fun craft, recipes & activities as well as special offers & promotions – click the button on our home page : )