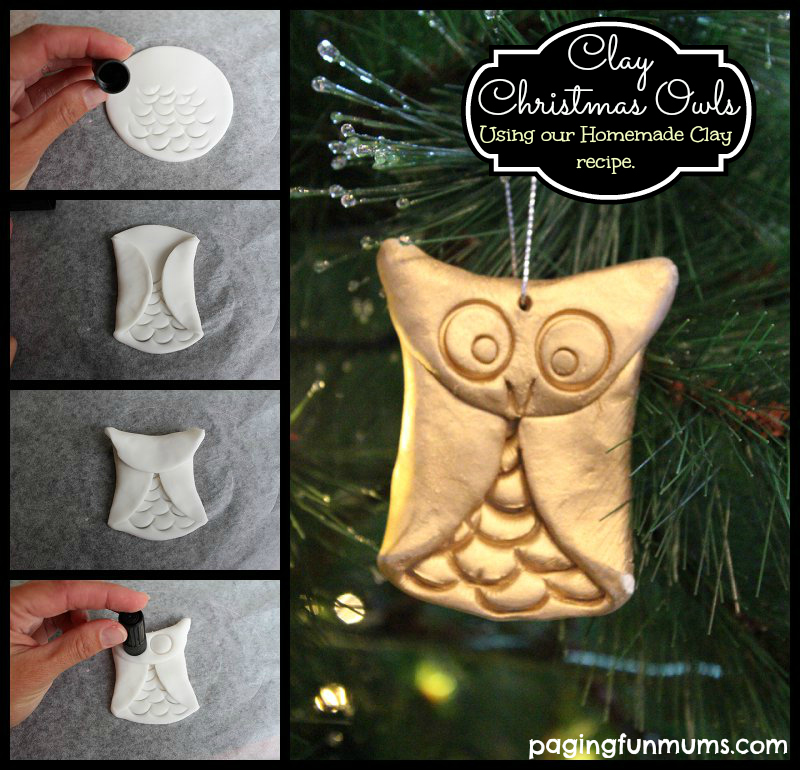 We love finding new things to make using our Homemade Modeling Clay Recipe – when I found these Owls over at 4 Crazy Kings… I knew they would make a great Homemade Christmas Tree ornament.
They're so simple to make using just a few common supplies and our Homemade Clay!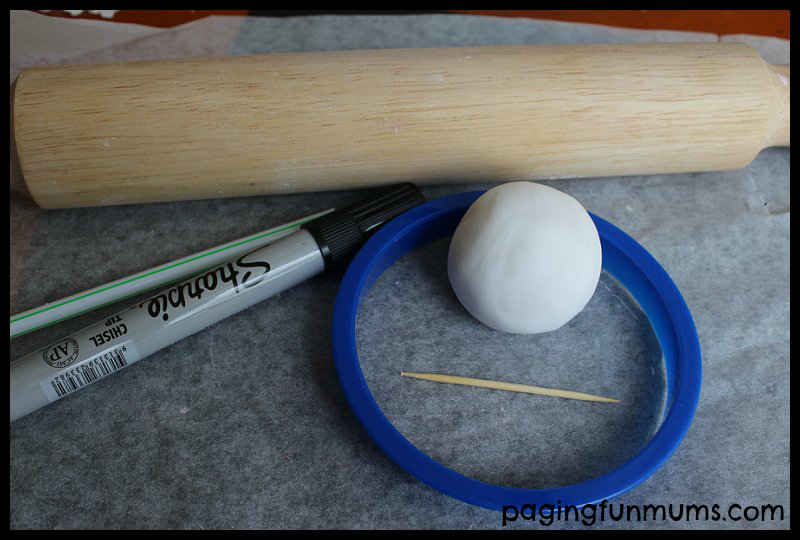 What you'll need –
A batch of Homemade Modeling Clay (or store bought modeling clay)
Rolling Pin and circle cookie cutter (we used one roughly 10cm in diameter)
A  Pen Lid (we used one off a medium sized sharpie)
A plastic drinking straw
Toothpick
Oven – for drying the clay
Spray paint or acrylic paints to decorate.
String for hanging them
Method –
Simply roll and cut your clay using the circle cutter. Mark some feathers using the inside of the pen lid on an angle, fold both 'wings' in and then fold down the top to make a face. Stamp eyes using the inside of the pen lid and a drinking straw. Then using the toothpick or straw carefully make a hole in the center top (this will be what you thread the string through to hang on your tree).
Place the Owls in a warm oven 100c for 1 hour or until they are hard and fully dried. Once they've cooled you can spray them with spray paint or hand paint them using acrylics.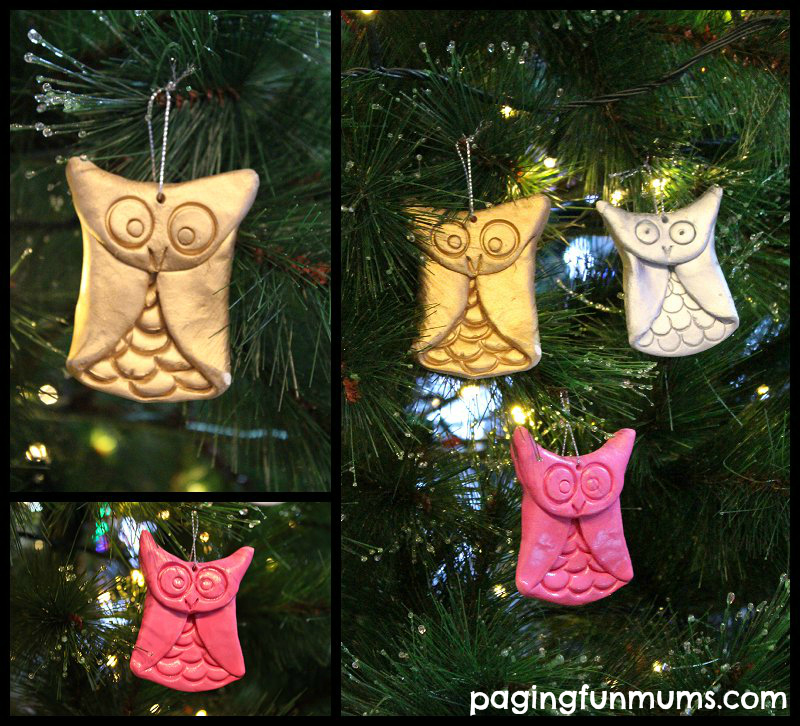 We hope you enjoy this craft as much as my 5yo daughter and I did!
You might also like these Christmas Craft  ideas – Thumbprint Reindeer Bauble, Adorable 'Snowman' & 'Penguin' Thumbprint Baubles or these cool Santa Hands.
If you want to become a Fellow Fun Mum Member & receive all of our fun craft, recipes & activities as well as special offers & promotions – click the button on our home page : )