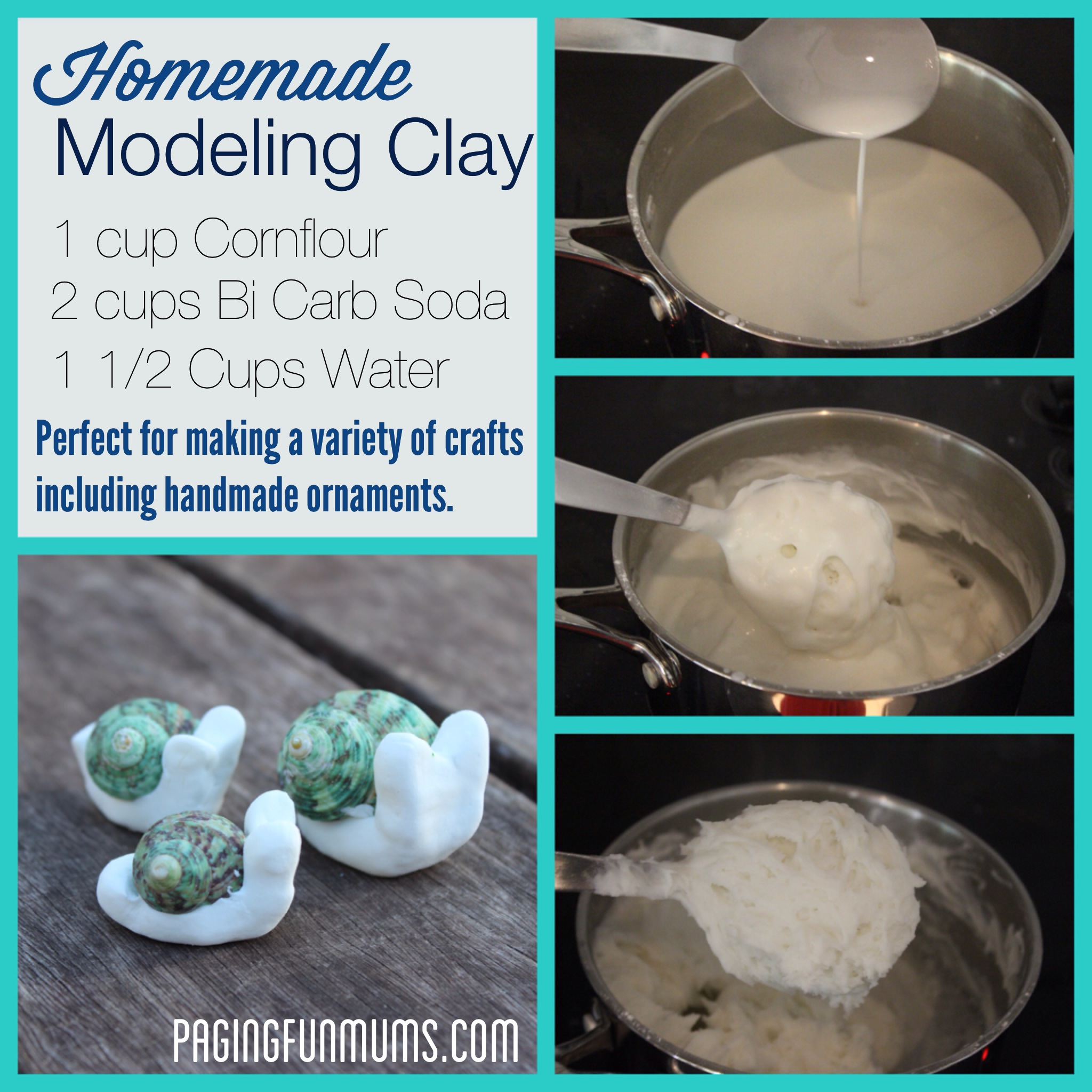 This Clay Recipe is so simple to make and it is perfect for making just about anything!
Ingredients
 1 cup Cornflour or Cornstarch
2 cups Bi Carb Soda
1 1/2 cups Water
Food colouring if you desire
Method
Place the flour, bi carb and water into a medium saucepan and mix well with a whisk until it resembles runny cream (add food colour at this point if you want a coloured clay).
Place the saucepan over med-high heat and continually stir with a large spoon (making sure you are scraping along the corners of the pan.
The mixture will start to bubble then it will quickly turn into a thick mashed potato consistency (see image).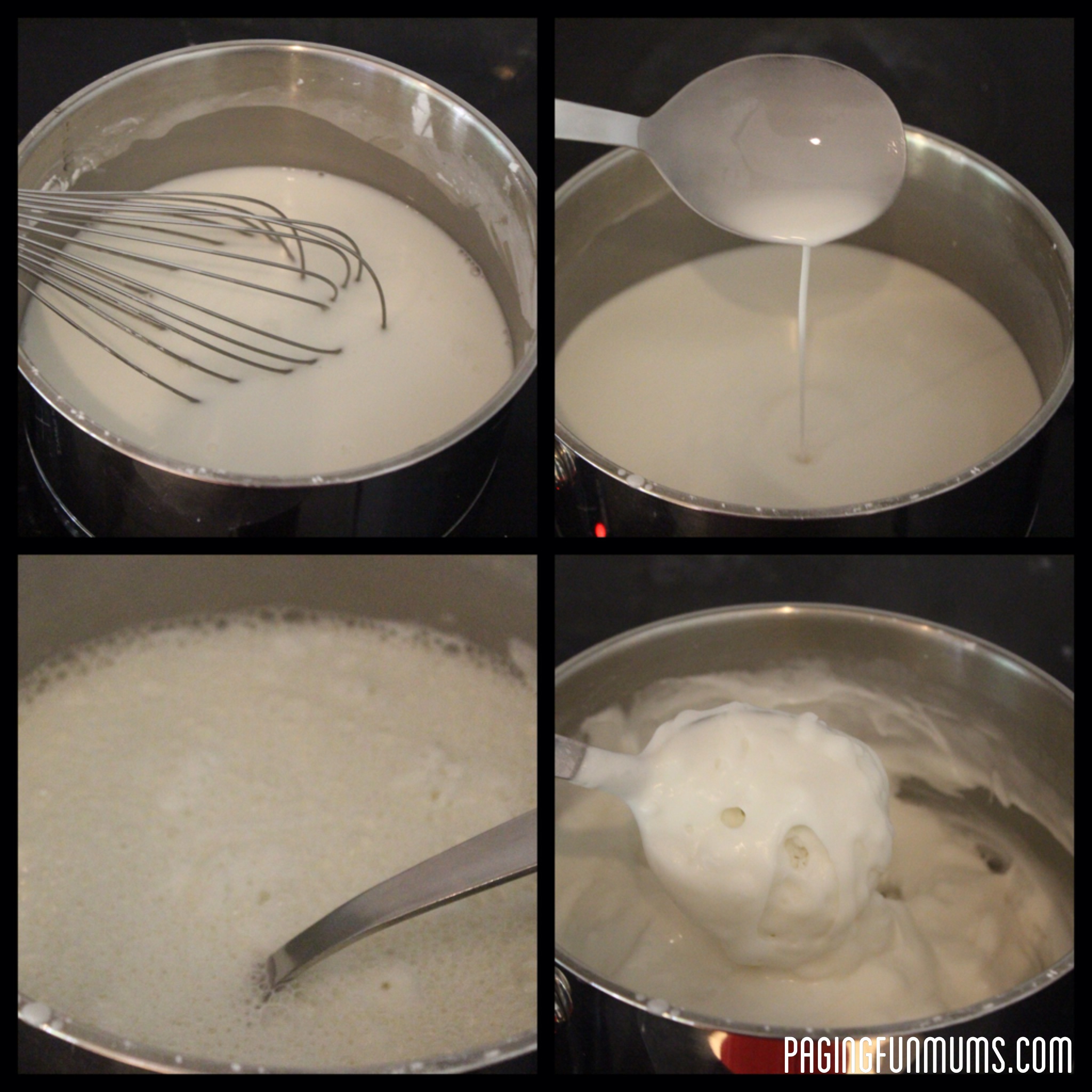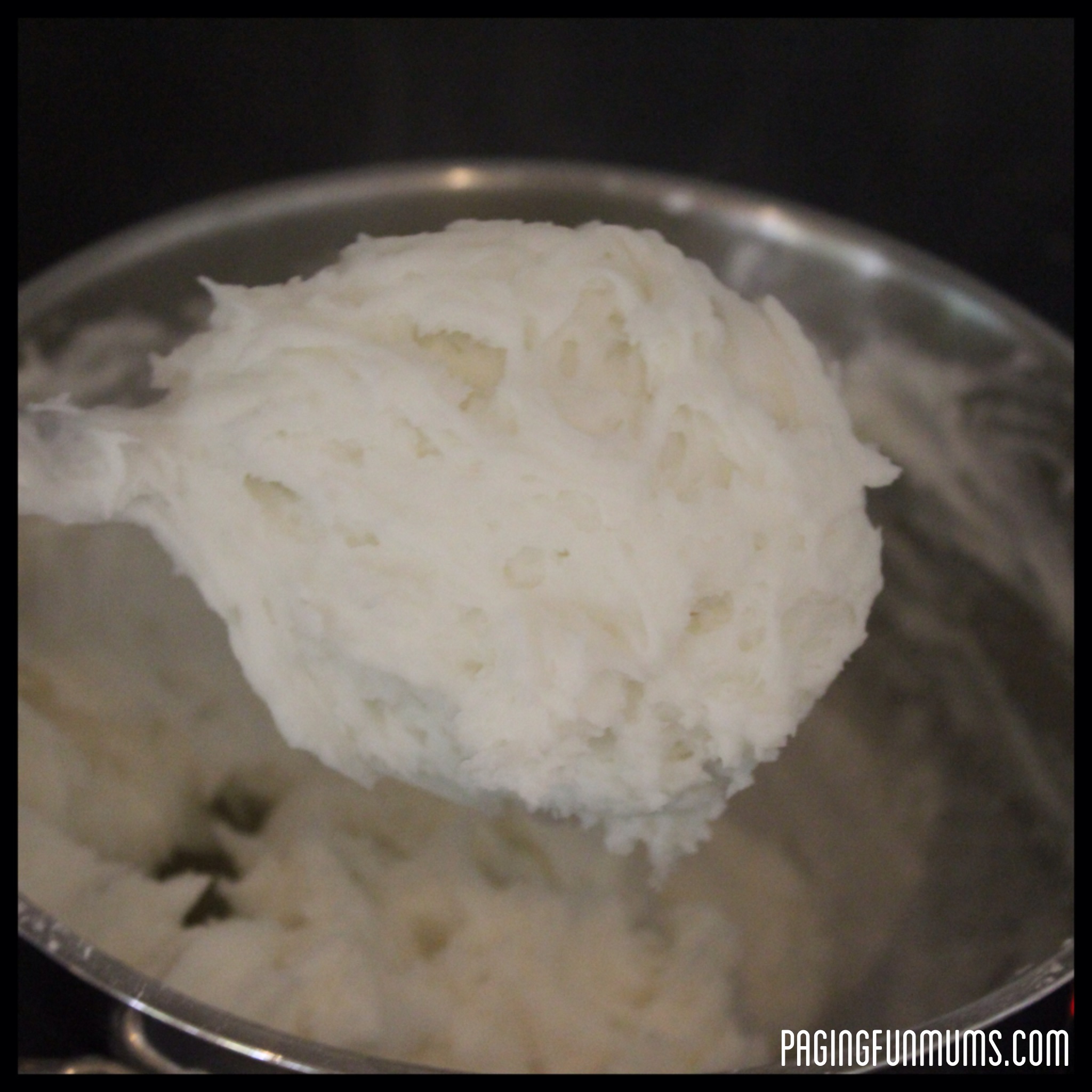 Turn this onto a sheet of baking paper and cover with a damp tea towel to cool.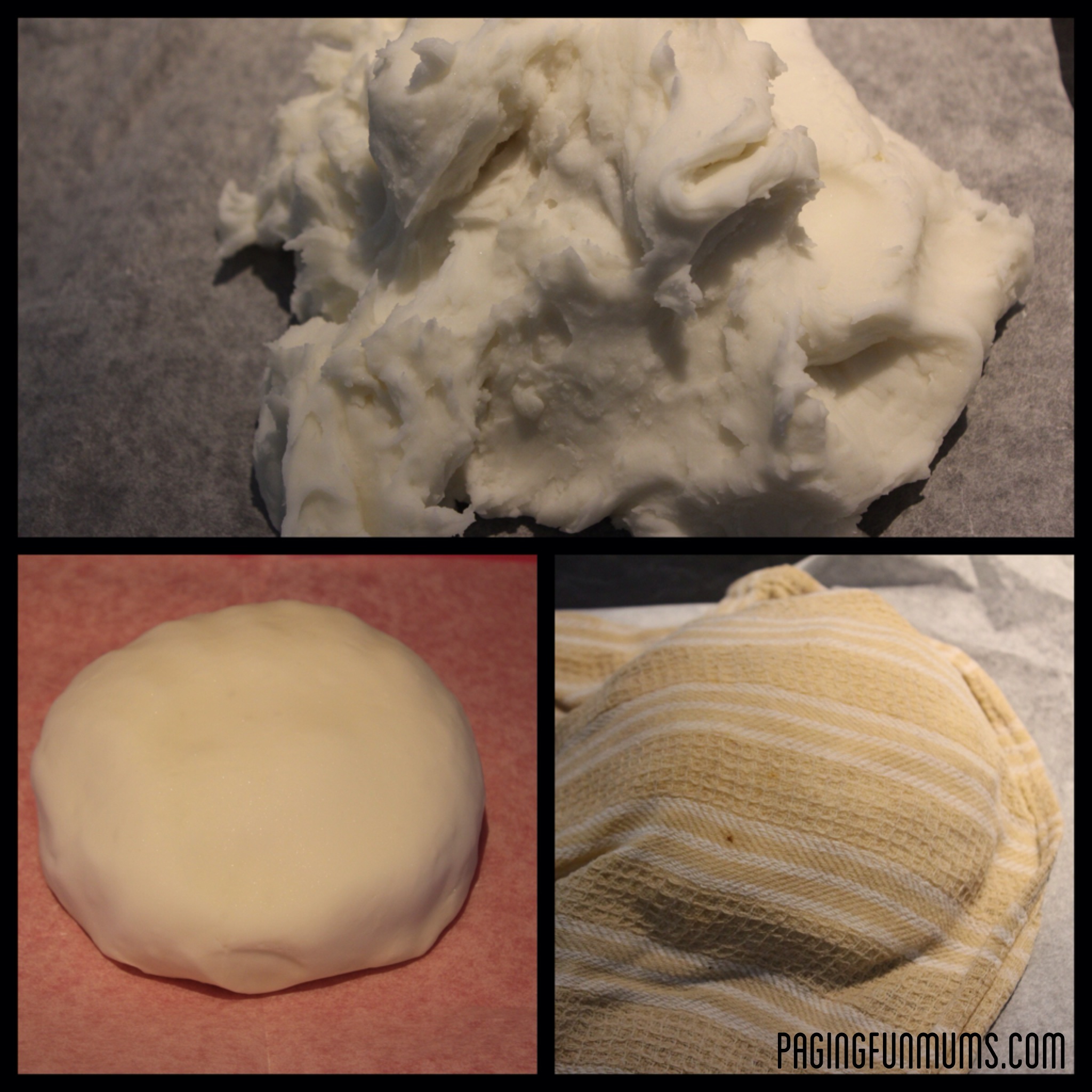 Here is a video of me making the clay at home!

Once cooled you can kneed and PLAY with your dough.
*I store any leftover dough for 1 month by wrapping it in a damp tea towel, sealing it inside a zip-lock bag and refrigerating it.
When your creations are finished you can place them in a warm oven for 1 hour to fully dry. **I recommend you place them on a wire rack to help the underside dry evenly.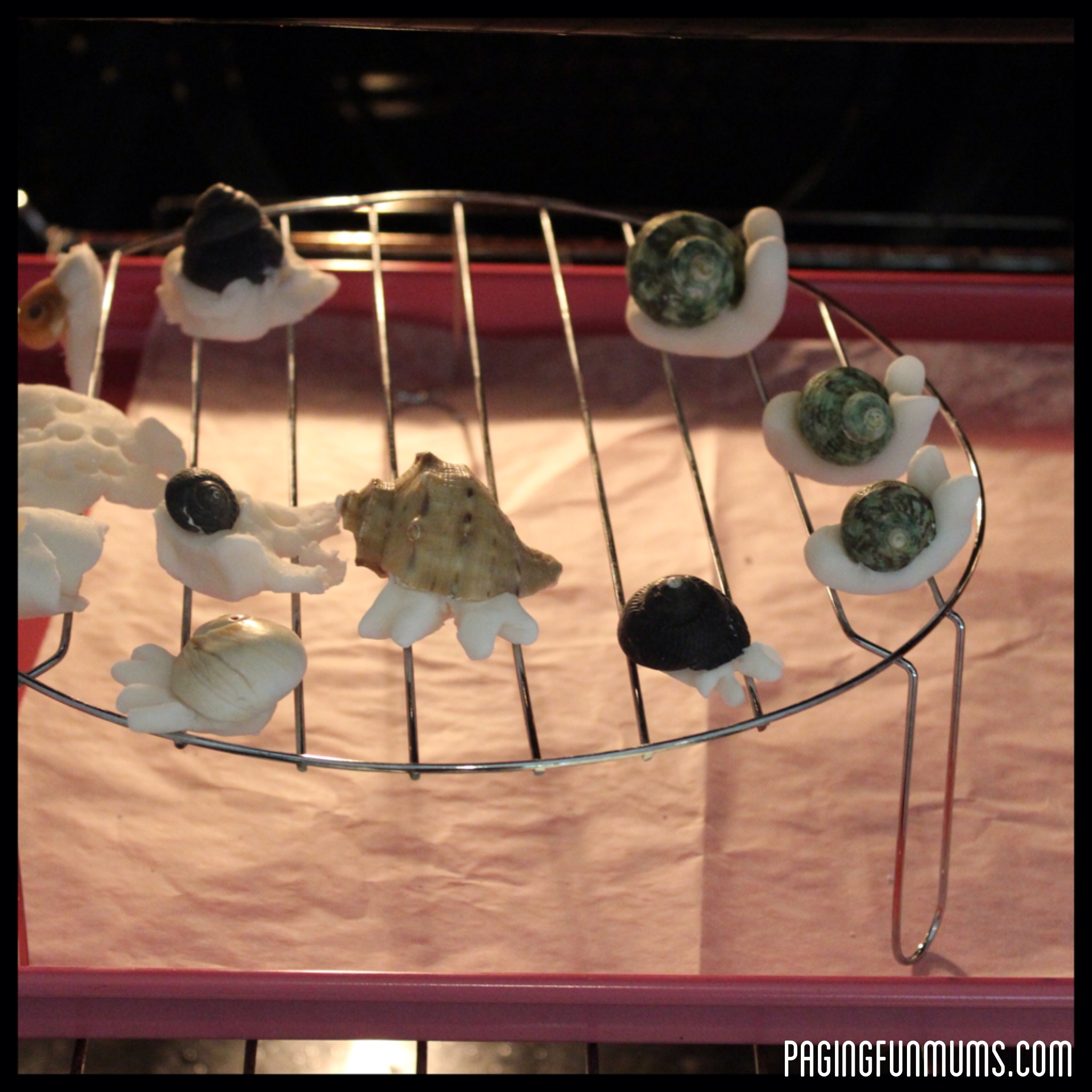 Once they've been removed from the oven and are cool you can decorate or paint them. ***I also recommend using a spray-on varnish as a sealer if it's something you want to keep forever.
We created these simple snails using some extra shells we had laying around – to show an easy example of how the clay can be used & how it looks dried without any extra paint.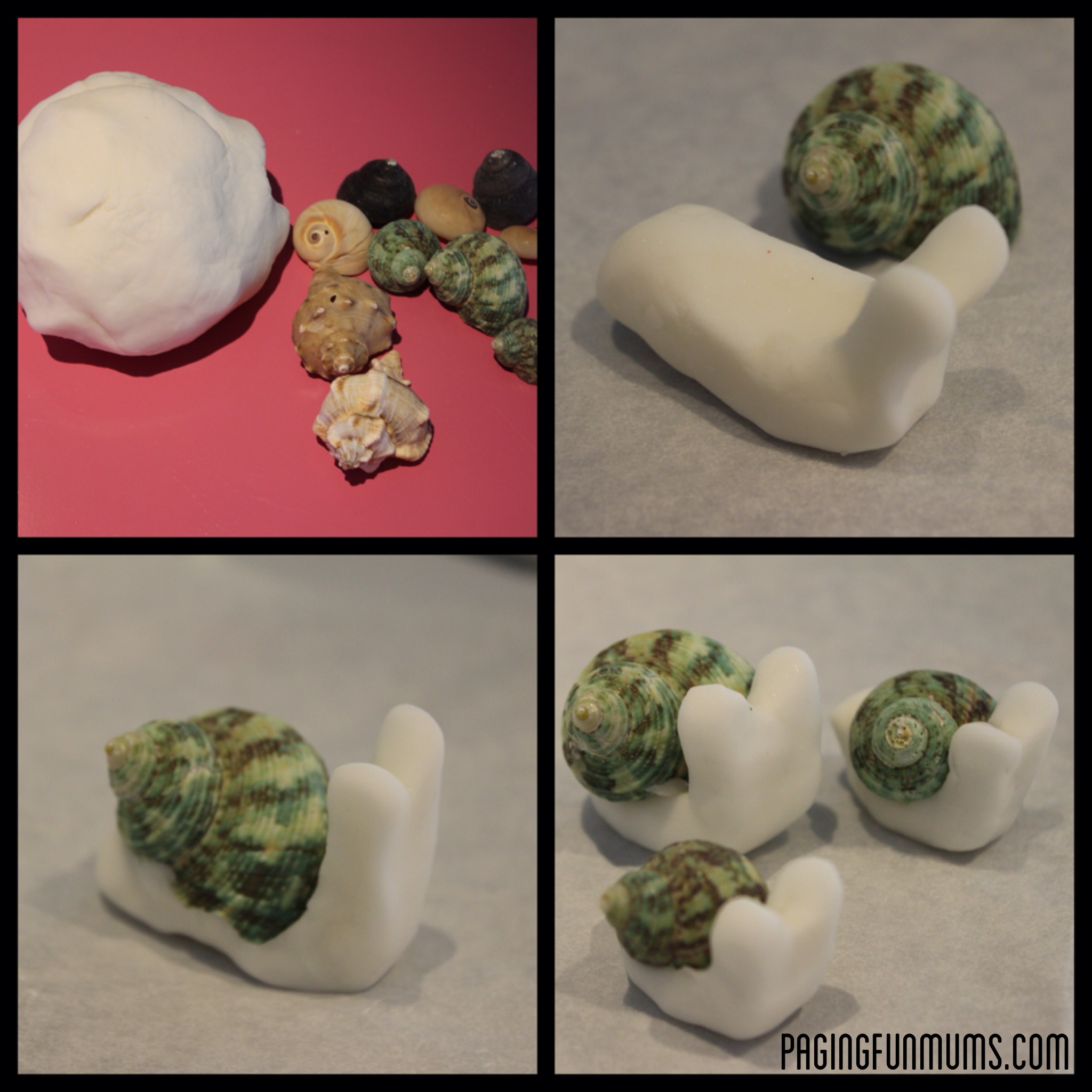 We know you will love this recipe! Click here for more great ways to use this recipe!
If you want to become a Fellow Fun Mum Member & receive all of our fun craft, recipes & activities as well as special offers & promotions – click the button on our home page : )