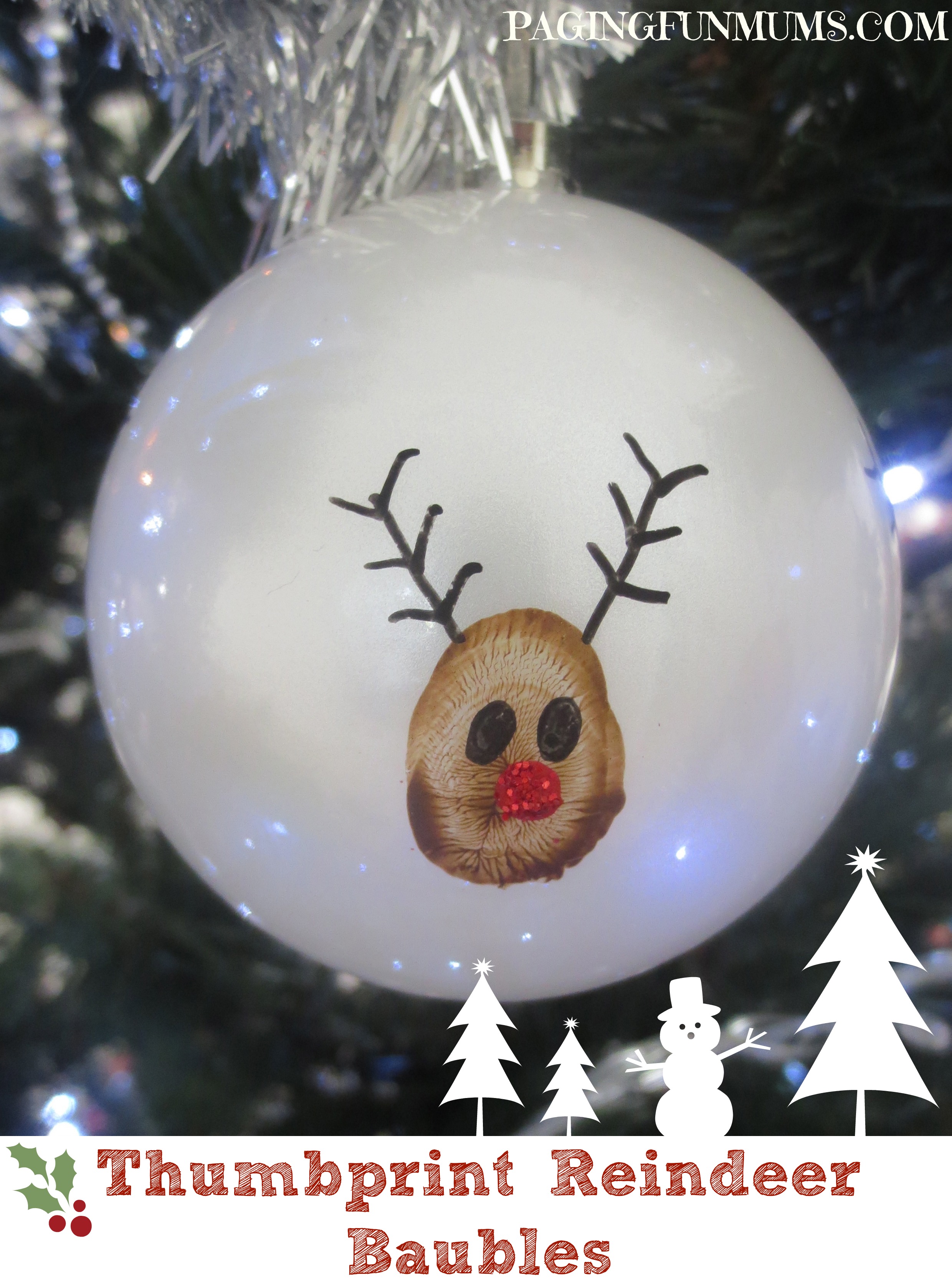 I love this Christmas Craft! It was so fun to do & I love how it turned out! Thank you so much to A Little Bit Funky for the inspiration!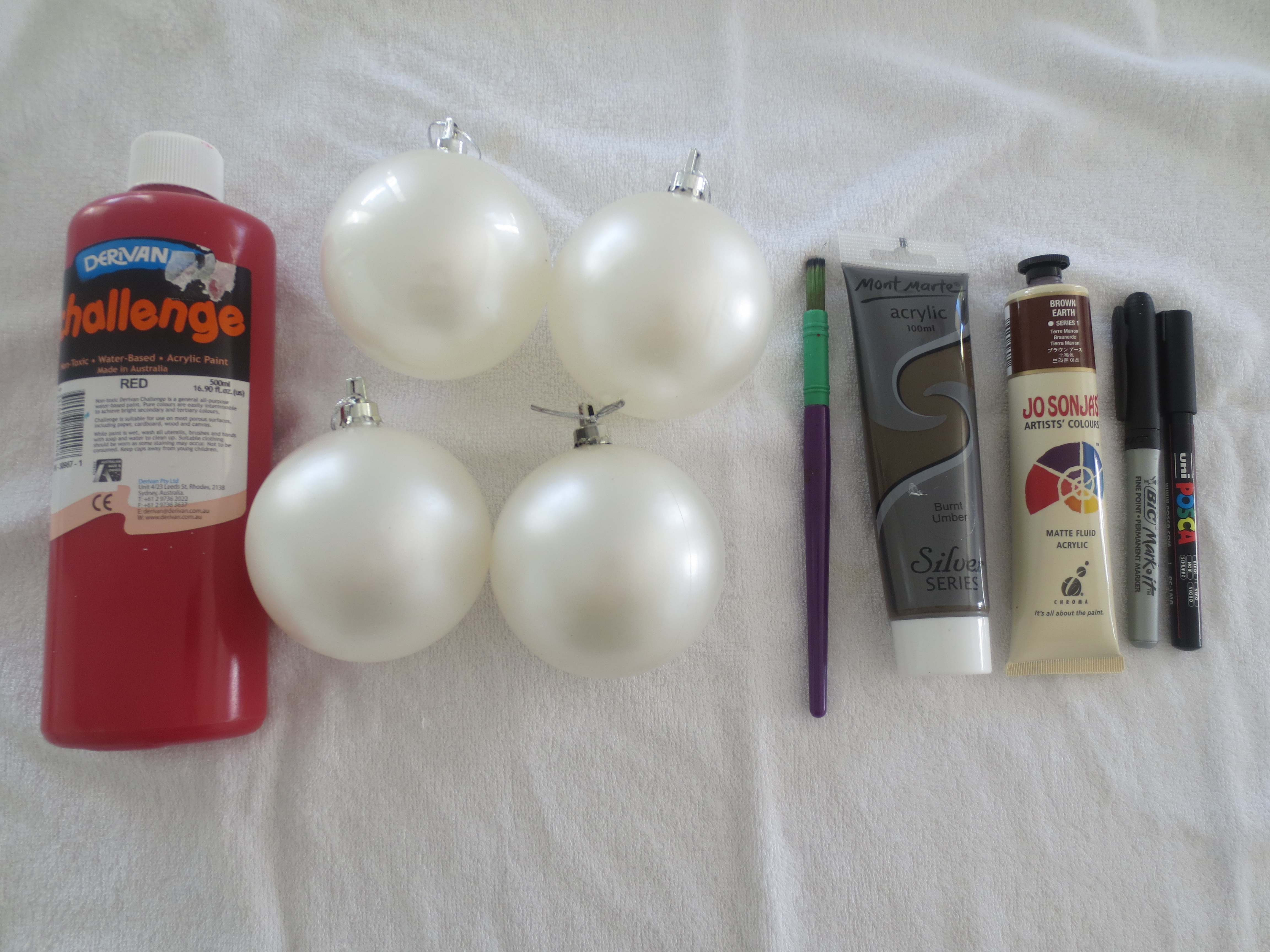 You will need:
Plain Baubles
Acrylic Paint – brown & red
Paintbrush
Black Permanent marker ('Posca" or "Sharpie" work best).
Red Glitter (optional)
1. Get your 'thumb models' and paint their thumb with some brown paint (this is so much easier than dipping it directly into the paint)
2.  Add the antlers
3. Add the reindeer eyes
4. Dot on your red nose (I found it was easiest to do this with the other end of the paint brush), then dot on some red glitter onto the wet red paint.
5. Hang on your tree for years to come!
I also sprayed the finished product with "Craft Smart" (which you can get from Spotlight or any other good Craft Store). This will help preserve the print!
I made two each for the Grandparents too, they will love them I'm sure.
If you liked this craft, you may also like our:
Adorable 'Snowman' & 'Penguin' Thumbprint Baubles
Santa Hands Christmas Ornament
If you want to become a Fellow Fun Mum Member & receive all of our fun craft, recipes & activities as well as special offers & promotions – click the button on our home page : )