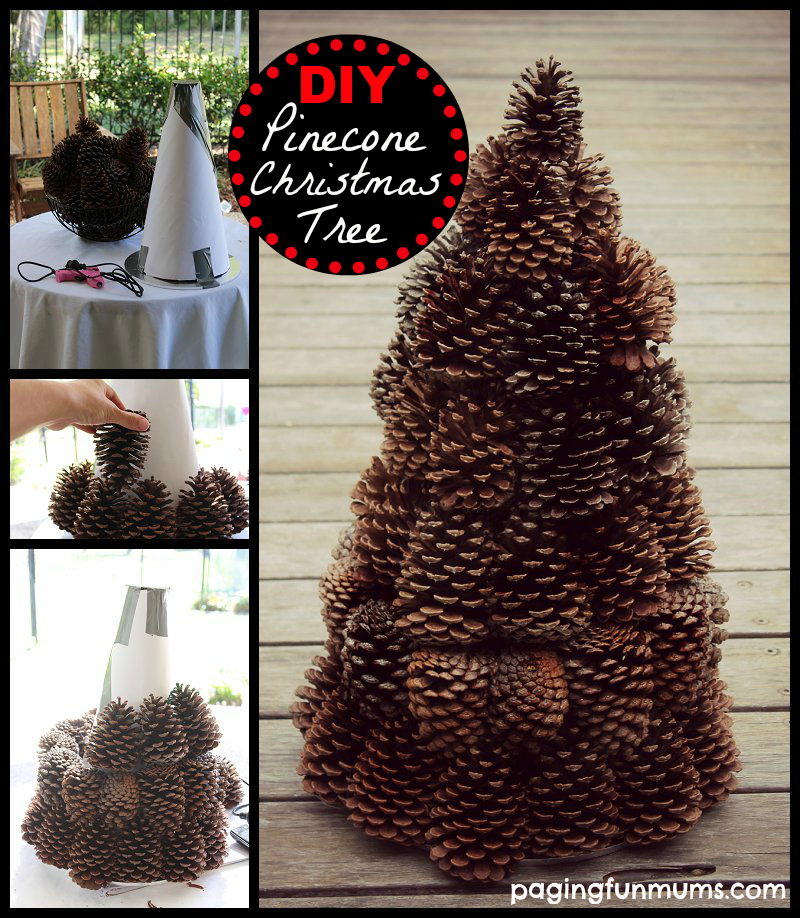 I had so much FUN making this simple DIY Pinecone Tree Centerpiece for our Christmas Table. It was very inexpensive to make too – costing under $10 to make – including fairy lights!!
What you'll need –
Pinecones – LOTS of them
Flexible Cardboard (brown works best)
Wooden or Cardboard Cake Base (ours was 12″ in size)
Heavy Duty Tape (Duct Tape)
Old newspaper
Glue gun and refills (I used a total of 8 refills)
Battery operated fairy lights (I bought mine for $2 at BigW)
Directions –
I decided to make the base of my structure from Cardboard instead of spending $14 on a Styrofoam cone. I simply shaped the cardboard into a cone, taped it and trimmed the base so it was straight. I then filled the inside with newspaper (for extra strength and stability) and capped the top with a circle of cardboard. this was then secured to the cake base with some more heavy duty tape.

Once I had the base I started to glue the cones using the hot glue gun, starting at the base and working my way up. I alternated the direction of the cones to make them 'fill' any gaps.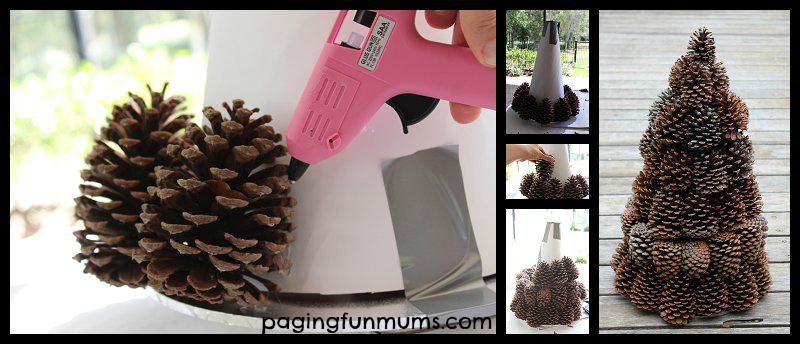 I then threaded some fairy lights around the tree and secured the battery pack to the back.
I think it looks great!
I hope this inspires you to make one too – be sure to send us a photo if you do.
Louise x
You might also like our:
Snowman & Penguin Thumbprint Baubles
Glowing Christmas Trees (made from Party Hats!)
If you want to become a Fellow Fun Mum Member & receive all of our fun craft, recipes & activities as well as special offers & promotions – click the button on our home page : )