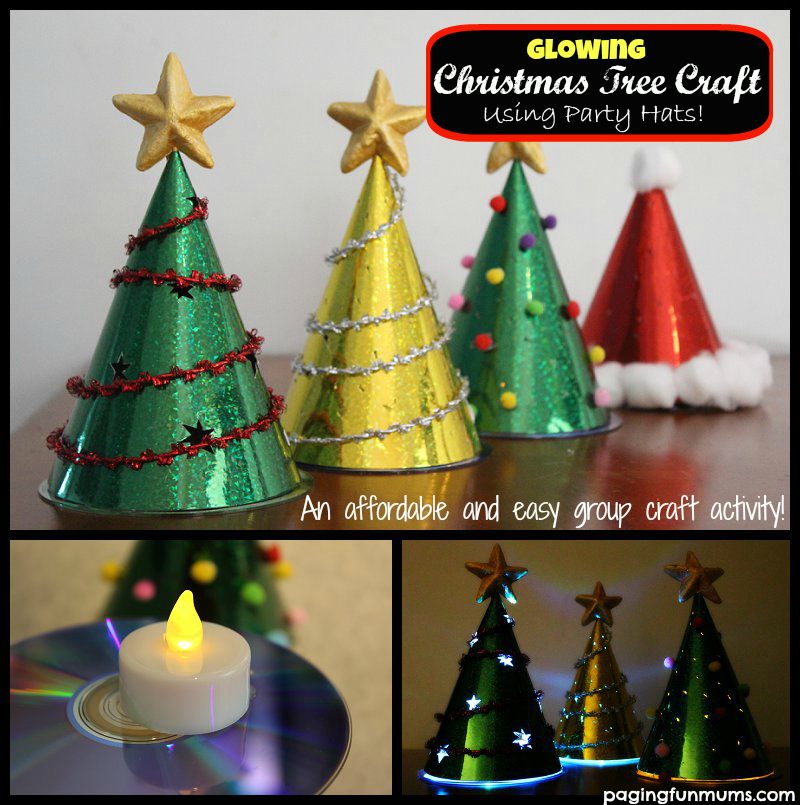 These Glowing Christmas Trees are a perfect craft for playgroups or classrooms. They are simple to construct (using easily soursed materials) and look amazing at night!
Here is what you need –
Some cheap Party Hats (we picked a packet up for $1 at our local discount store)
Scissors
Foam or Cardboard Stars mounted on a toothpick or similar
Pom Poms, thin tinsel
Battery Operated Tea Lights
Glue Dots or Good quality double sided tape
We started by painting our foam stars gold an allowing them time to dry – I just love how Miss M holds her tongue out when she's concentrating on a task.
I carefully cut some star shapes in one party hat and then just randomly poked holes in all the others.
Miss M then took her time decorating the Hats with Pom Poms and some fine tinsel before placing the star on top.
These make a Fun Hat and Craft just like this!
But my idea was to make them glow!!
*We are always cautious when using battery operated tea lights – especially those with open battery compartments. Lithium batteries can be VERY harmful when swallowed. For this reason I attached one to the base of an old DVD so the switch could be activated through the hole. I then securely glued the Hat onto the DVD so the light itself was not accessible to little hands.
They look so incredible at night – Miss M just LOVES them.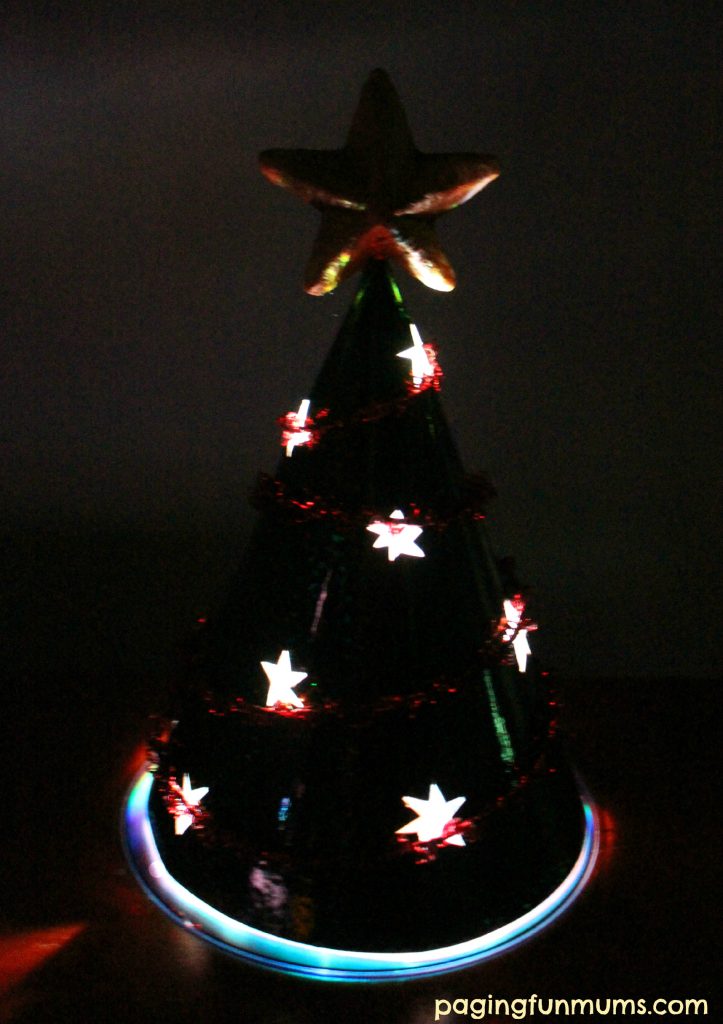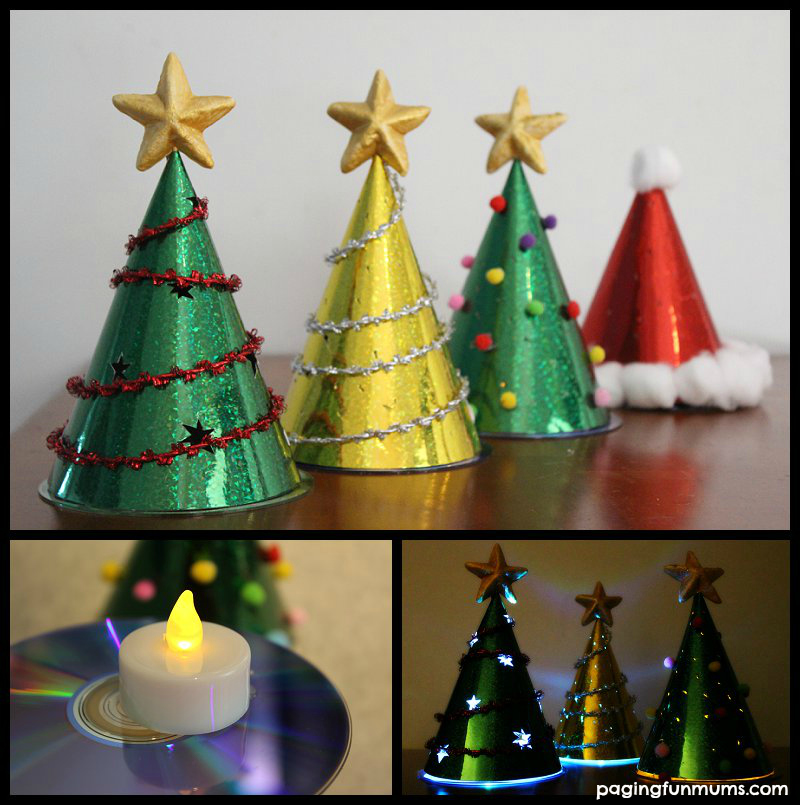 We think they would make a great playgroup craft even without the light attached – the materials are so easily sourced without a huge amount of cost or preparation involved.
We hope you find inspiration in this craft. Please let us know if you do this craft at home or with your students.
Louise x
You might also like our recent DIY Night Light post or these cool Clay Christmas Owls or even our  Tea Light Snowman Ornaments
If you want to become a Fellow Fun Mum Member & receive all of our fun craft, recipes & activities as well as special offers & promotions – click the button on our home page : )