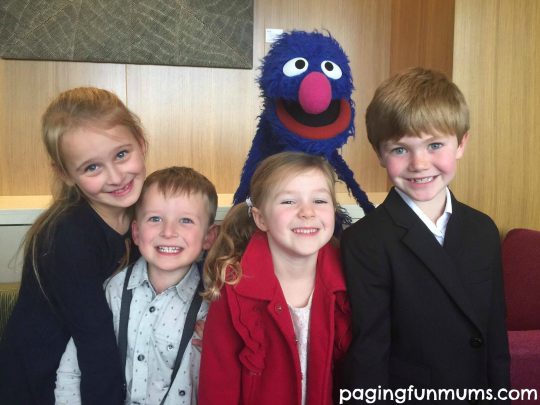 We had one of the most FUNNEST days ever when we met Grover. When we found out he was heading to Brisbane for the very first time, we were beyond excited. He is such a funny & loveable character!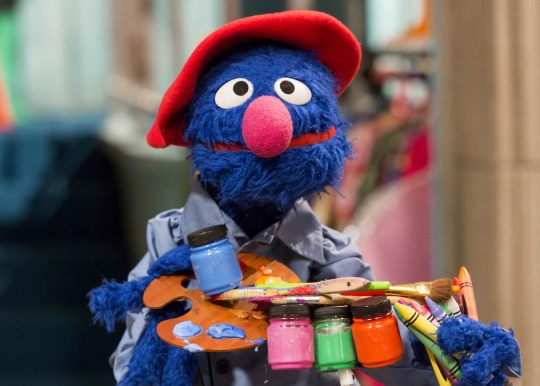 We all know Grover from the hit show Sesame Street.  He has many alter egos including the 'Super Grover' (our personal favourite). A caped 'superhero' who's enthusiastic energy often leads to many a giggle. He is also a waiter at Charlie's Restaurant – which again, his well meaning attitude often results in catastrophe.
He's also worked as a taxi driver, barista, Christmas tree saleman, Chauffeur, detective, dog walker, Royal footman, plumber, news anchor, paleontologist, photographer, and even a singing telegram artist. He once
tweeted
"I have so many jobs because I am a multi-talented monster! I have "the skills to pay the bills!"
Sesame Street is now in it's 46th Season! Can you believe that! We watched it as kids and now our kiddies watch it too. So many children's lives have been lit up by this show and it's ever adorable characters. We couldn't contain our excitement when we were asked to interview him. What an opportunity of a lifetime. Let me tell you right now, that he did not disappoint!
We love that Sesame Street incorporates Celebrities into their show. This season they have Gwen Stefani singing "Be a Good Friend;" Pharrell singing "B is for Book:" Nick Jonas singing "Check that Shape;" Sara Bareilles singing "Just Like Magic;" Alan Cumming as "Mucko Polo" the grouch explorer; Ne-Yo singing "You've Got a Body, So Move It!;" Tracee Ellis Ross learning about bedtime routines; and Gina Rodriguez singing the ABCs in Spanish. WOW!
So without further ado, please get ready to watch the ever adorable video of our kids interviewing Grover!
Catch the 46th season of Sesame Street with Grover, Cookie Monster, Elmo and the entire gang on ABC KIDS each weekday morning at 9am and 12noon.
Jen & Lou xx
If you want to become a Fellow Fun Mum Member & receive all of our fun craft, recipes & activities as well as special offers & promotions – click the button on our home page 🙂 
We also have some fun video tutorials for you to view on our YouTube Channel.