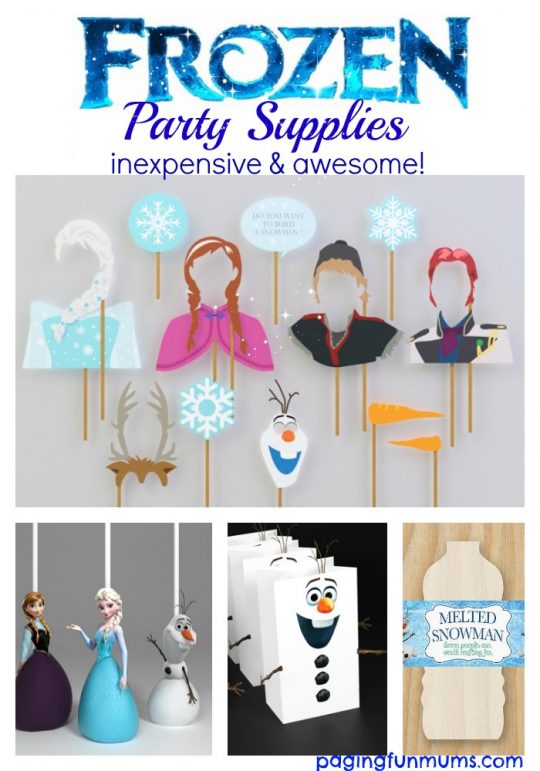 This post contains affiliate links for your convenience.
If you know us (and our kids) then you will know we LOVE anything Frozen! We've made:
Frozen Snowflake Art to name but a few!
Head here to check out the rest!
We are yet to throw a Frozen party but when we do we'll be buying some of these inexpensive and adorable party supplies! You can purchase them all from the very cute Etsy Store Partiez here.
How awesome are these for the perfect photo booth idea!
Adorable Olaf goodie bags!
Gorgeous Olaf Party Food Labels
Olaf Snowcone Cups
Frozen Cake Pop Toppers…oh my these are cute!
Simply print this out and you have yourself your very own Olaf water! Totally worth melting for!
We hope you love these adorable birthday party ideas as much as we do! Click here to find our other Etsy featured stores.
Have you ever thrown a Frozen themed party? We'd love to hear from you below!
If you want to become a Fellow Fun Mum Member & receive all of our fun craft, recipes & activities as well as special offers & promotions – click the button on our home page 🙂 . You can also find some great video tutorials here!
Jen x