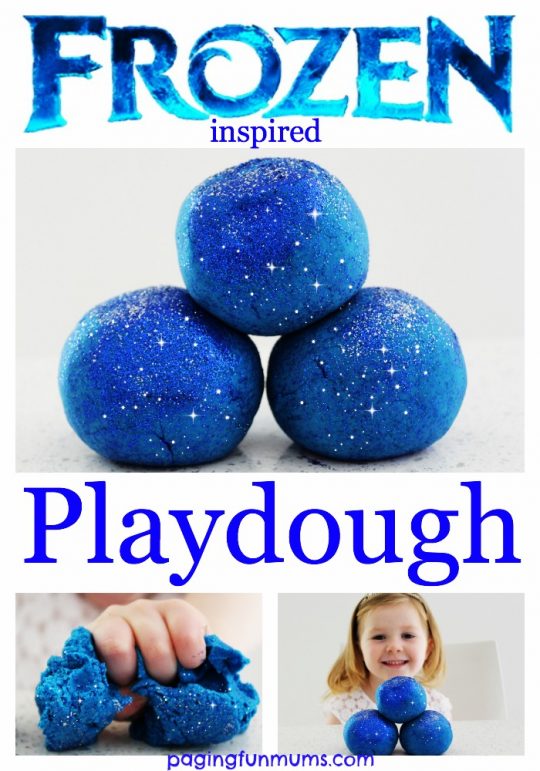 We all know kids love Frozen and my two are definitely not an exception! We've made slimy, stretchy Frozen Silly Putty, beautiful Frozen Snow Paint, a very pretty Frozen Snowflake Necklace, a sciencey Frozen Erupting Snow, a Frozen Elsa Ice Castle and creative Frozen Snowflake Art. What's missing? You guessed it Frozen Playdough!
We love our No Cook Playdough Recipe and make it all the time, so we used that recipe and added blue food colouring and sparkly glitter to create a 'Frozen' like playdough that I bet Elsa & Anna would love to play with!
To make your own you will need:
1 cup of flour
1/2 cup of salt
2 tbs of cream of tartar
1 tbs of oil
Blue food colouring
1 cup of boiling water
Blue and/or silver glitter
Directions
Step 1
Mix flour, salt, cream of tartar and oil into a large mixing bowl.
Step 2
Add 5 – 10 drops of the blue food colouring to 1 cup of boiling water
Step 3
Add the boiling water and mix well. *Please take care when using boiling water around children.
Step 4
Add as much glitter as you like! We used LOADS! (probably about 50 grams)
Step 5
Stir well until the mixture is well combined
Step 6
Roll it out on a flat surface and you are ready for some Frozen playdough FUN!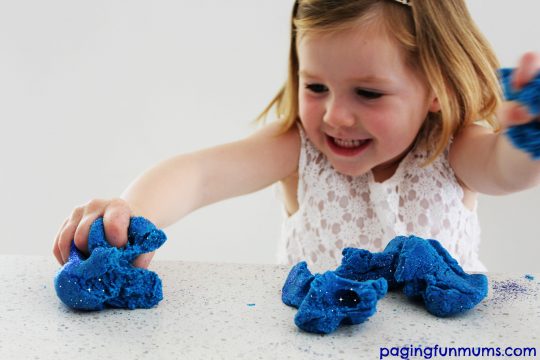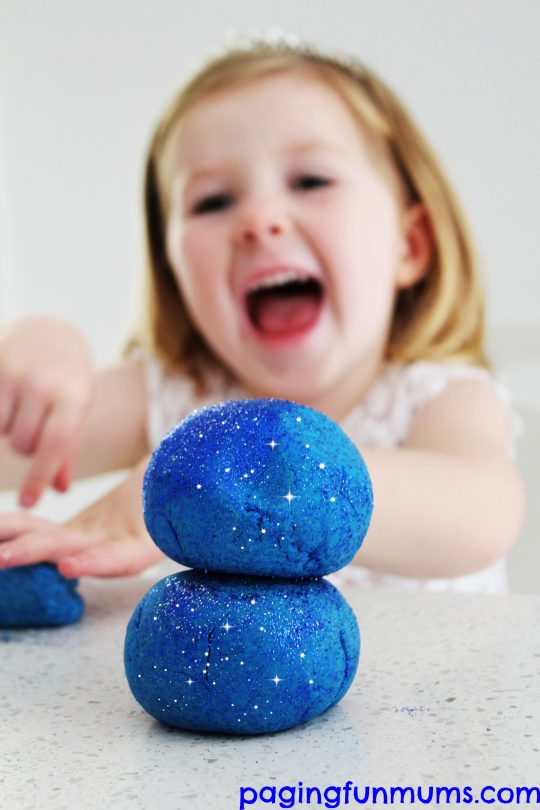 If you liked this Playdough Recipe, you will probably like our: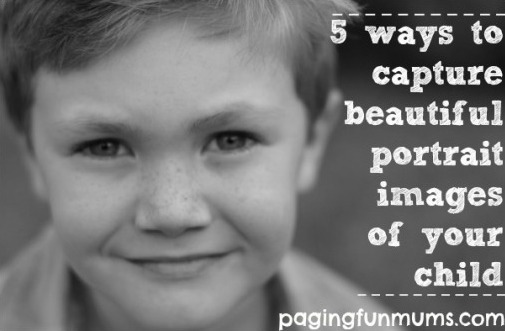 If you want to become a Fellow Fun Mum Member & receive all of our fun craft, recipes & activities as well as special offers & promotions – click the button on our home page 🙂