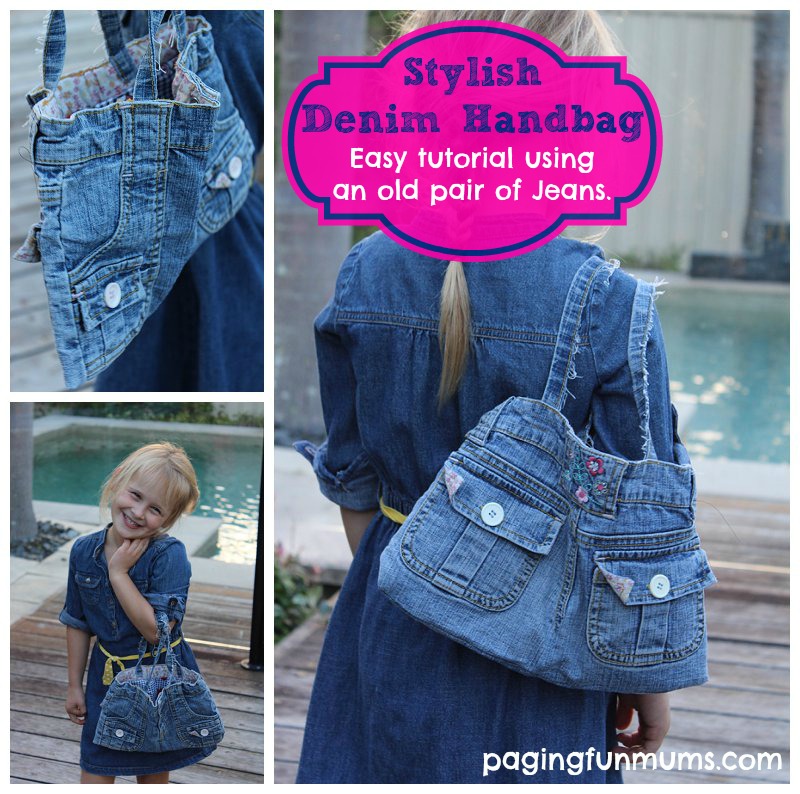 My daughter is very lucky to have a grandmother who loves to sew – we call her Granty. Granty recently made my daughter a few of these recycled denim handbags! I thought they would be perfect to share with our Fellow Fun Mums so I asked 'Granty' to take some pictures of the process  so we could share the instructions with you.
My Mum sourced all the jeans from a Second-hand Store for under $2 each – she keeps her eye out for jeans with an interesting pattern, embroidery or pockets to make the bags extra special.
What you'll need – 
1 x pair of old Denim Jeans or Shorts
Fabric to use as a liner
Scissors
Sewing Machine with a Denim strength needle and tread
Velcro or magnetic fastener
Instructions – 
Simply cut the legs off the jeans at crotch length (don't throw the excess denim legs away as we will use this for the straps).
Lay the top part of the jeans over a folded section of lining, using this as a guide, cut the lining to size and sew the lining down one side to make a tube.
Turn the jeans inside out, attach the lining around the inside of the waist band using pins and then sew it on.
Keep Jeans inside out, trim the bottom of the jeans to make a straight line and then sew along this seam line.
Fold the lining down over the jeans and trim to length.
Pull the lining back above the Jeans and sew the edge of the lining from each side towards the middle, leave a gap in the middle to turn the bag through *as pictured below.
Once you have turned the bag through this gap you can finish sewing the gap between each side of the lining (this creates a seamless inside lining).
Cut the bottom seams from both reserved denim legs and join these two strips together to create the handle.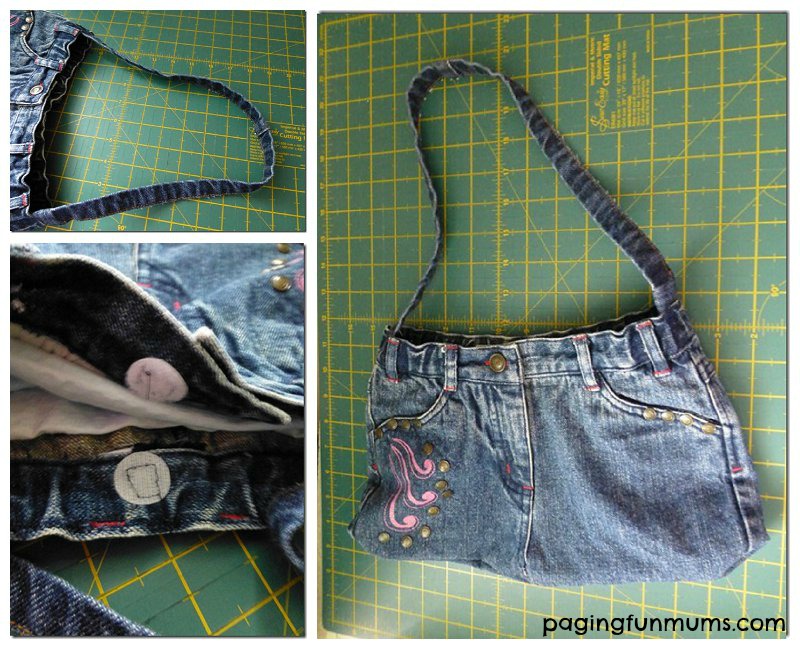 Attach the handle to the inside edge and sew a fastener behind the button to close the bag.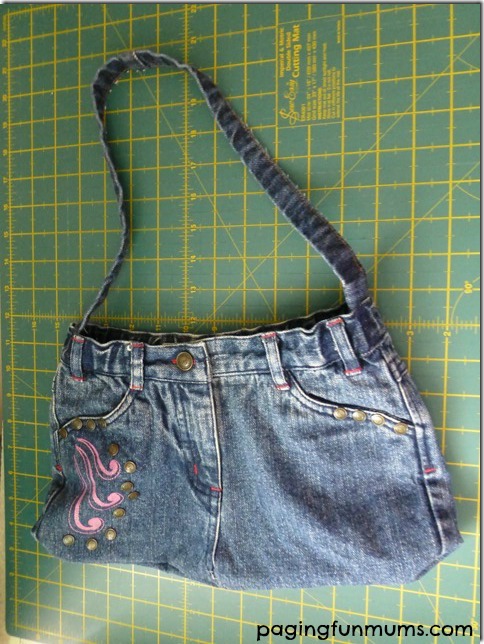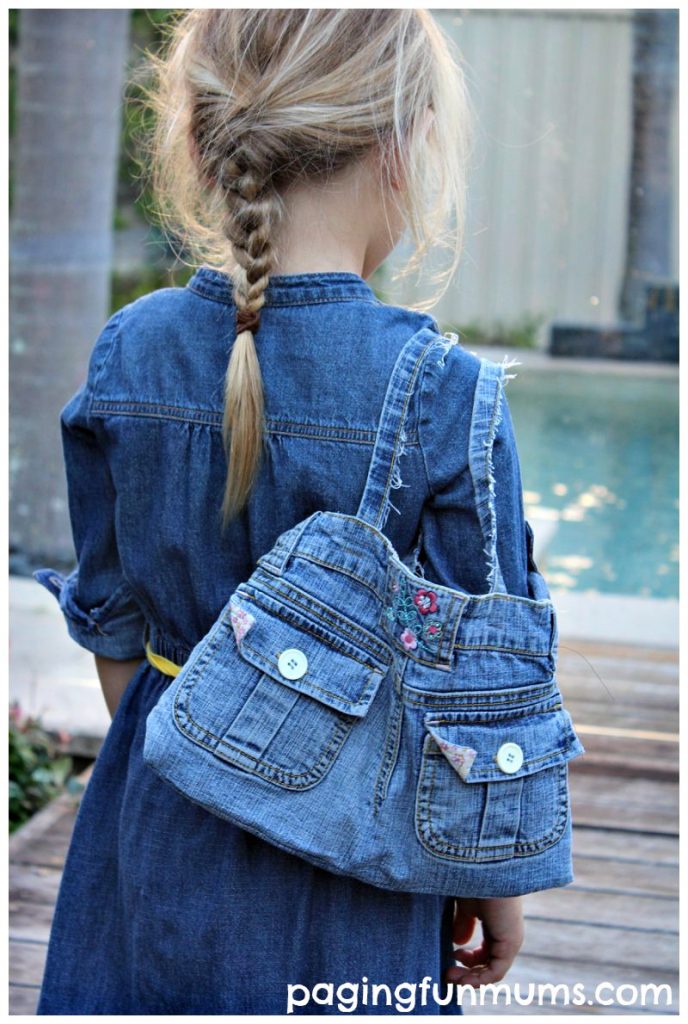 There you have it! My 5 year old daughter just loves her range of cute denim handbags…I even had my Mum whip some adult sized ones up for me :).
You might also like the look of our Recycled Denim Chair Covers found here or these nifty Recycled Denim aprons from Happy Hooligans.
And here are a few other sewing projects by our 'Granty' –
Louise x
If you want to become a Fellow Fun Mum Member & receive all of our fun craft, recipes & activities as well as special offers & promotions – click the button on our home page : )