Beautiful fabric wing and mask sets! The perfect addition to your dress up 
This post contains affiliate links for your convenience. 
We were so excited to receive these beautiful fabric wing sets from Jasabyn! We love dressing up at home with our children, these wings are the perfect addition to our dress up collection! Their bright colours attract the attention and imagination of any child!
They are super easy to put on and very comfortable to play in (so much so my daughter slept in her set one night!). The quality of these wings and masks are fantastic, so is the attention to detail on each design. They enable the children to run free and pretend they are flying birds, bats, bees, fairies, angels or beautiful monarch butterflies – the games and play ideas are endless!
We think they would also make a fantastic addition to a Kindergarten or school – can you just imagine a whole flock of children flying in these! We put together a short video of our children playing in them which you can watch below. The masks start from just $12.95 AUD and you can even find some wings from as little as $24.95! Click here to shop their wing sets as well as many other fun products!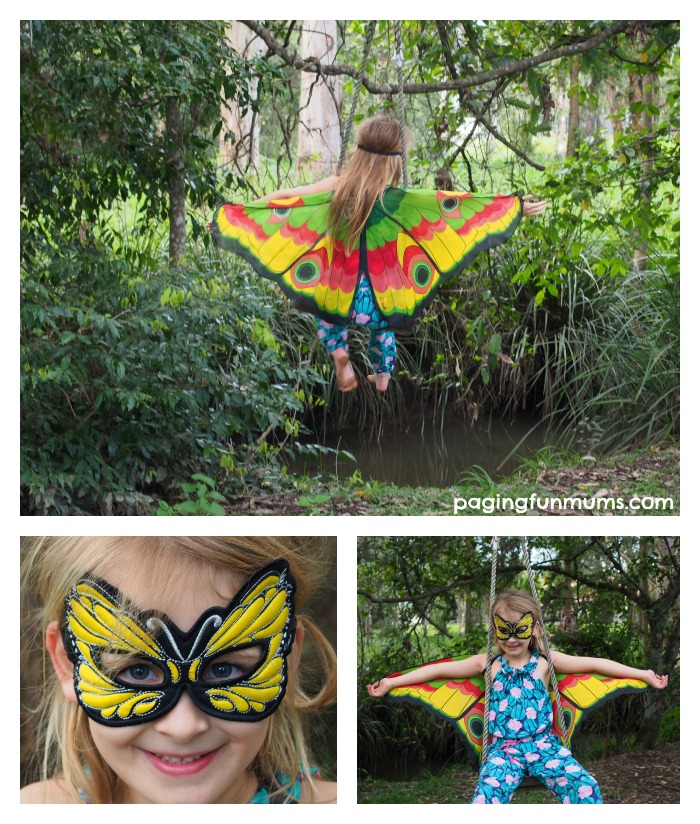 We wouldn't be Fun Mums if we didn't report that they're available in teen/adult sizes! I think we enjoyed wearing them just as much as the kids…maybe even more so!
These wing sets have now become our 'go-to' for children's birthday and Christmas gifts! They're unique, FUN, affordable and easy to store in the cupboard, perfect for those occasions when a last minute birthday gift is required!
We hope you and your children enjoy these FUN wings as much as we do! You can view the entire range of wings and masks here…and be sure check out their home page to find heaps of other FUN family friendly products!
Jen & Lou xx
If you want to become a Fellow Fun Mum Member & receive all of our fun craft, recipes & activities as well as special offers & promotions – click the button on our home page 🙂 
We also have some fun video tutorials for you to view on our YouTube Channel.