This is a FUN and healthy afternoon snack that can be easily made by little fingers ;).
Making these was a fun activity in itself! And super YUMMY too!!!
We made our Celery Animal Snacks using celery, cream cheese, animal biscuits and sultanas but some other variations could be peanut butter, hummus, seeds and cranberries – your only limited by your imagination and taste buds ;).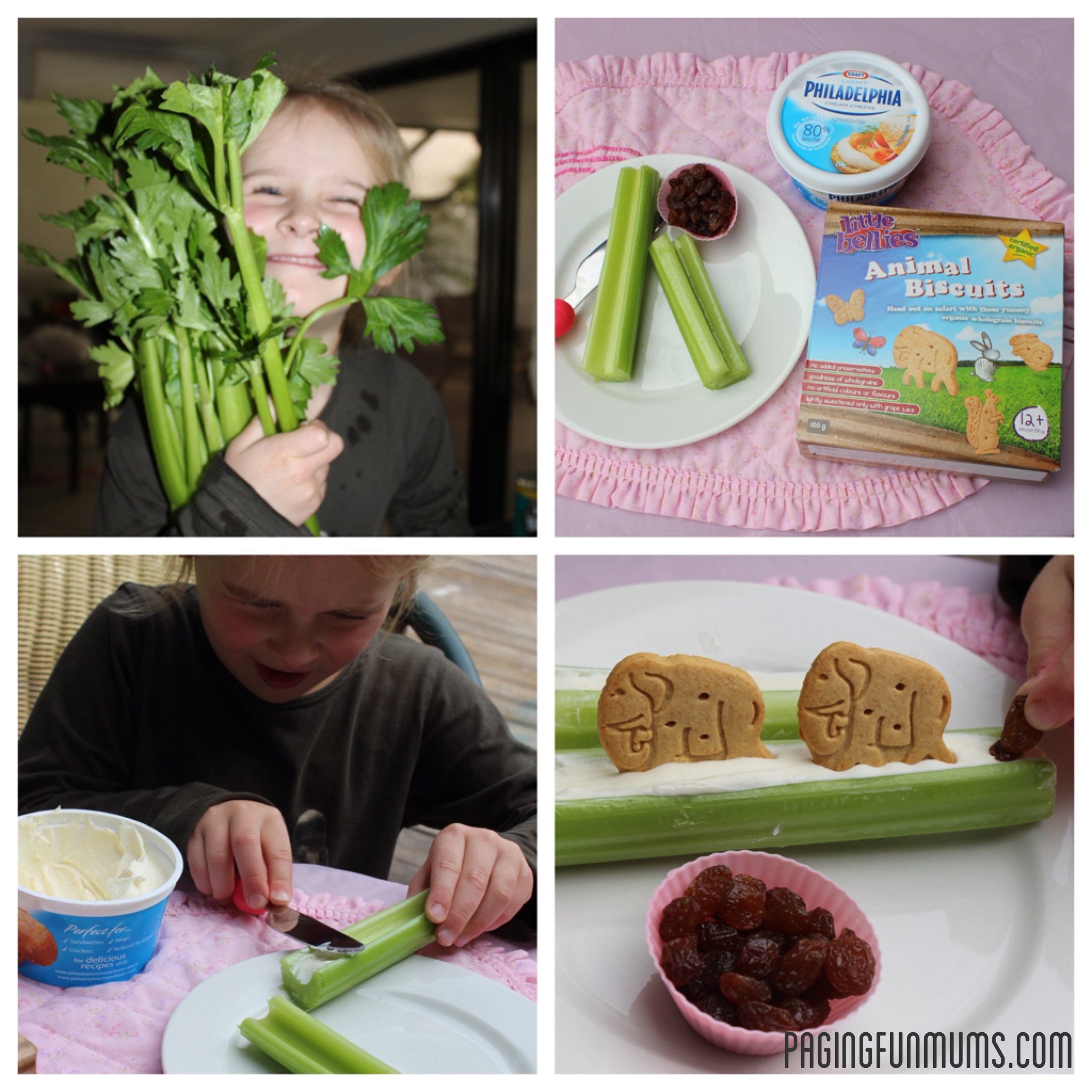 It's as easy as it looks – cut some celery, spread some cream cheese, stick in some animals and add some sultanas. I think it looks like the animals are eating the sultanas but my 5yo said the sultanas were Elephant poop – yet she still couldn't wait to eat it LOL!
I hope your kids enjoy making and eating these as much as mine did :).
Louise x
We have plenty of other recipes for you in our 'Cooking with Kids'  section. Check them out!
If you want to make sure you receive all of our fun crafts, activities, recipes & ideas, be sure to subscribe to our blog & we'll email you!