It's been raining here for days – time to bring out some indoor crafts like this DIY Foam Paint!
My daughter just celebrated her 5th Birthday and loved her cake so much she didn't want to cut it! I told her we would make her a cake that she could keep.
This is what we came up with.
We made the pink frosting using equal parts glue & shaving cream with a dash of pink food colouring. We mixed this in a zip lock freezer bag and then cut a corner off to use as a piping bag.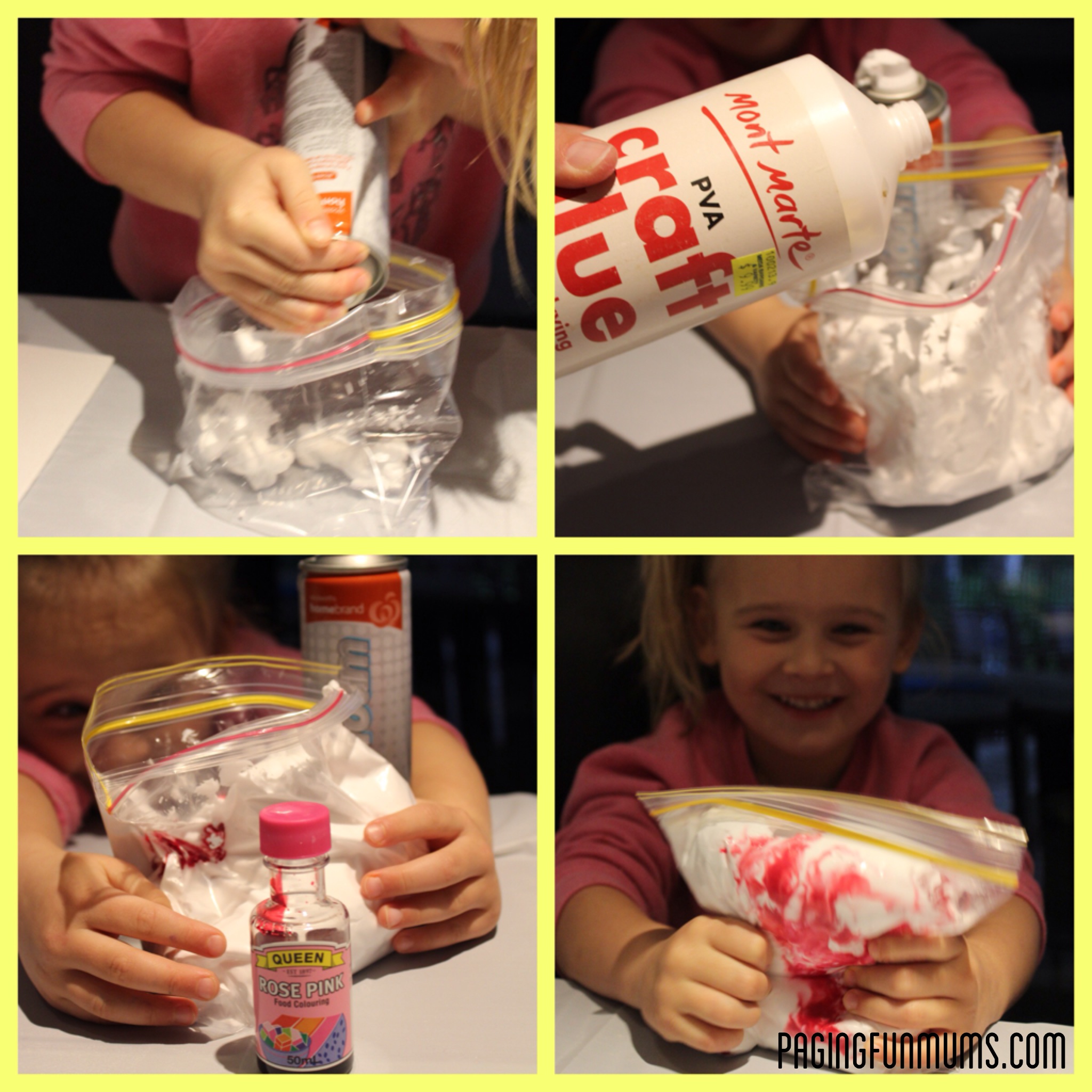 We made the 'cake' body out of dish washing foam cloth, glued it to en empty box, then glued it onto the blank canvas cardboard. Then we added some white 'fluff' to give the icing a bit more 'puff'(cotton wool or craft stuffing).
We made some candles using some paper straws with a little yellow pipe-cleaner stuffed into one end.
Then as a last touch we added some pink sparkly beads as 'sprinkles'.
We left it overnight to dry and were surprised to find it had grown slightly as it dried.
This is Miss M blowing out her candles :).
We had so much fun with the pretend 'icing' that we made a couple of new colours and did some 'freestyle' painting also :).
The finished product is a cool colourful foam.
We will be doing this again for sure! It was super easy and relatively mess free – without brushes or containers to clean out!
Here is another cool Puff Paint recipe done by Jenni and her clan http://wp.me/p2Uher-26s – we both LOVE to paint with the kids!
Check out some of our other Fun Painting ideas!
If you want to become a Fellow Fun Mum Member & receive all of our fun craft, recipes & activities as well as special offers & promotions – click the button on our home page : )