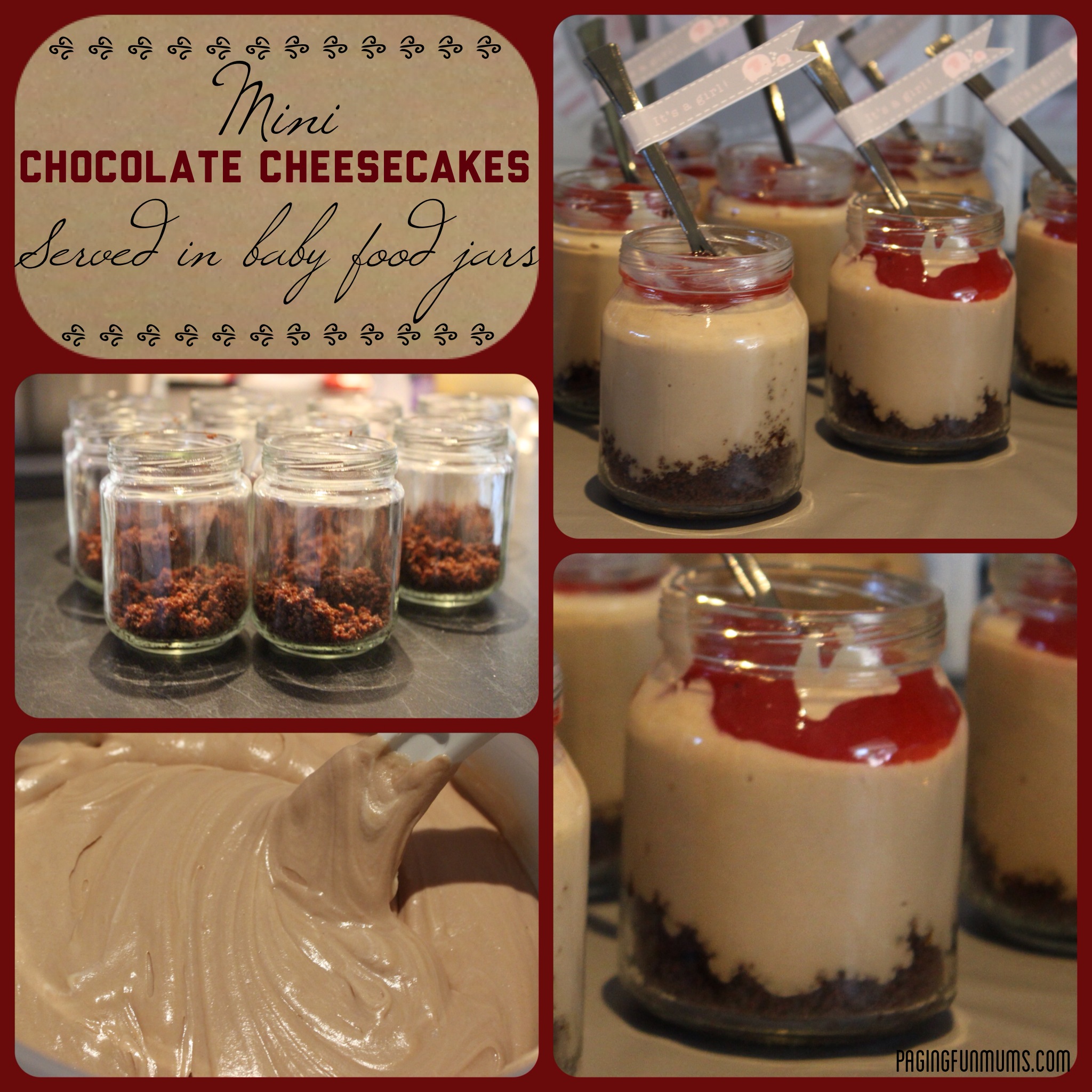 Mini chocolate cheesecakes
10 empty & clean Baby Food Jars (110g)
250g pack of Chocolate Biscuits
70g of melted butter
1 ¼ cups lightly whipped cream
2 teaspoons of gelatin powder, dissolved in ¼ cup of boiling water (Allow to cool)
200g Dark Chocolate Melts (melted over double boiler)
¾ cup castor sugar
500g block of cream cheese
200g store bought strawberry coulee
–
Place biscuits into a food processor and process until fine, mix in melted butter, place one tablespoon into the bottom of each Jar.
Whip the softened cream cheese and sugar together until smooth, add dissolved gelatin and melted chocolate and gently mix. Fold in the lightly beaten cream.
Place mixture into a piping bag (or a freezer bag with corner cut off), pipe mixture into each jar.
Finally add a couple of teaspoons of pre-bought strawberry coulee or whipped cream to serve.
If you love these – you'll also love our Mini Lemon Cheesecake Jars found here – http://wp.me/p2Uher-cY Louise x
If you want to make sure you receive all of our fun crafts, activities & ideas, be sure to subscribe to our blog & we'll email you! Oh and  why not pop over and 'like' us on Facebook (https://www.facebook.com/PagingFunMums) OR perhaps Twitter is your thing (https://twitter.com/PagingFunMums). You can also find us on Instagram & Pinterest too : )