My kids love pizza, so imagine when they came with a funny, smiling face!
These are fun to make, contain loads of veggies, they taste amazing & they look good enough to eat!
You can let your imagination run wild with these and use whatever you like but I used:
English Muffins – for the Pizza bases
Tomato Paste
Cherry tomatoes
Black Olives
Mushrooms
Grated Cheese
Red Onion
Green Beans
Spinach
Asparagus
Zucchini
Pepperoni
Capsicum
First, pre-heat the oven to 160 degrees celsius (I find if you cook the pizzas a little longer with a lower heat, their faces don't melt off!).
Then I spread the muffins with a light spreading of tomato paste..I would one day love to make my own tomato sauce (and if you have a tried and tested recipe, I'd love for you to send it to me), but for now it's store bought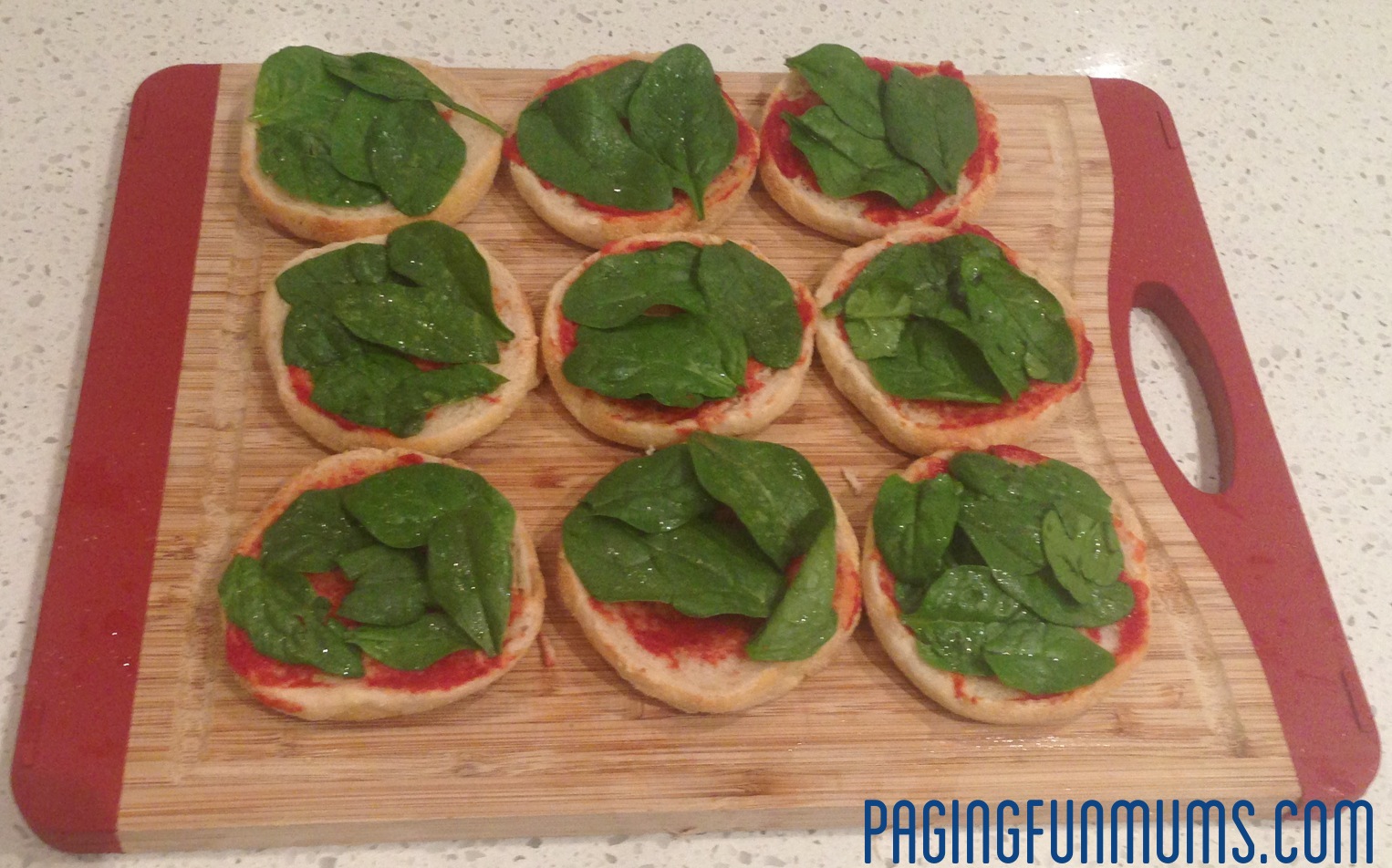 Then add a layer of spinach – a little hidden ingredient adding extra nutrients!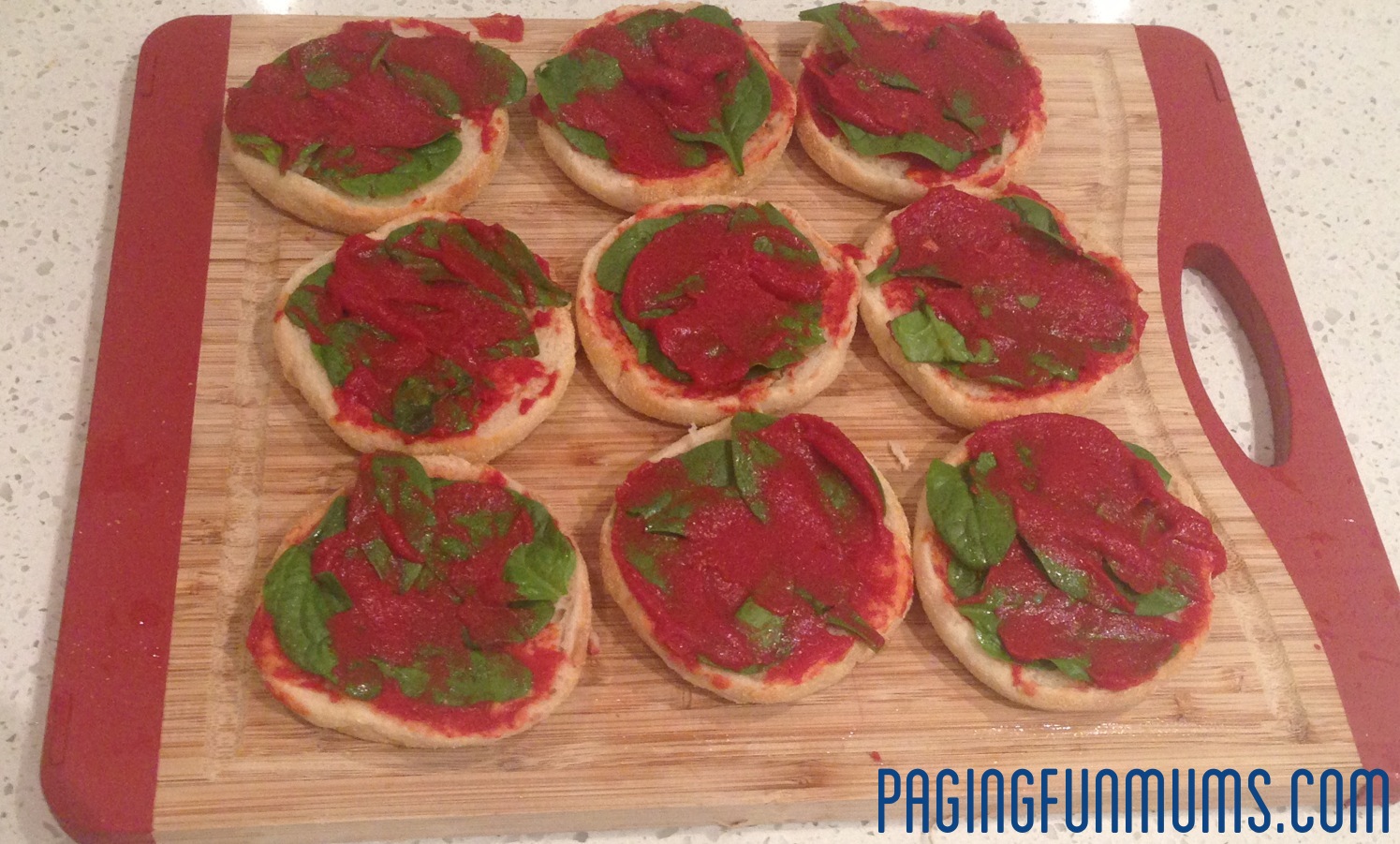 Then top with another layer of tomato paste (it hides the spinach a little lol!)
Then top that with grated cheese to create the foundation for your face
Then it's entirely up to you as to how you will decorate your faces.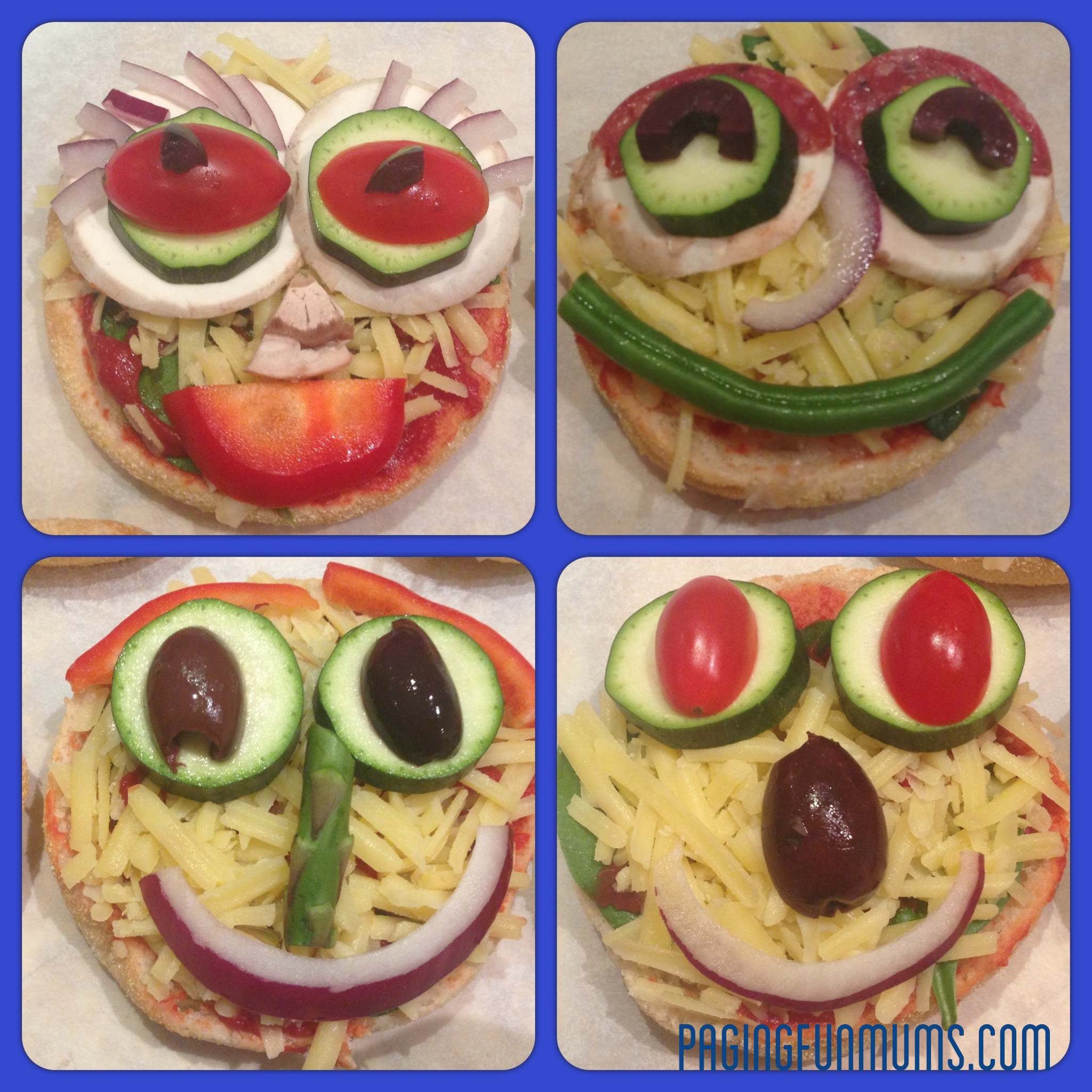 I used circles of mushroom, capsicum, salami & zucchini for the eyes, then added halved cherry tomatoes or olives for pupils.
The top end of the asparagus spears make for some great hair (broccoli would too)
And green beans are great for eye brows & smiles (onion slices are great for smiles too)
I even sliced up some zucchini to form some big teeth.
The possibilities are endless & the kids will love getting creative and helping with ideas!
When your creations are complete, pop them on a baking tray lined with baking paper & bake for 15 – 20 minutes or until golden.
Let them cool for 5 minutes before serving them to the kiddies.
These make a delicious treat in the kids lunch boxes the next day and are also fantastic to pre-prepare and add to your freezer!