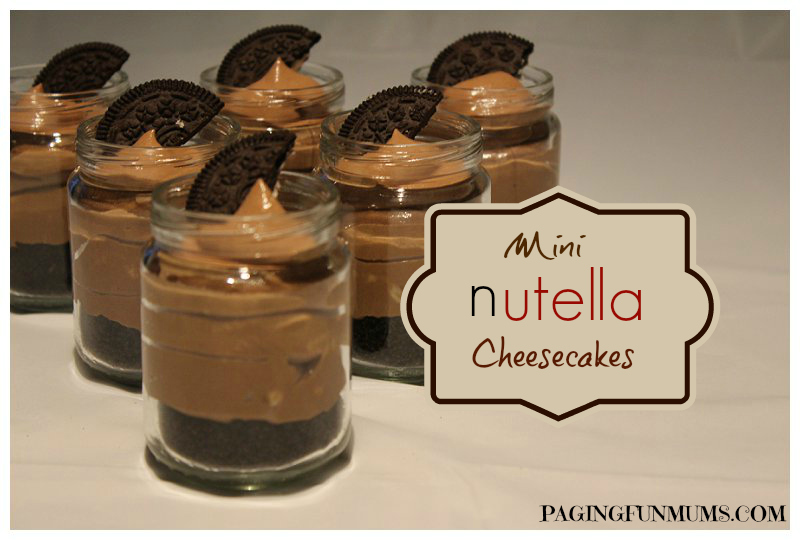 Mini Nutella Cheesecakes
Jenni and I both LOVE Nutella…we both also love mini cheesecakes in recycled baby food jars – as you can see here and here. It was only a matter of time before we tried to combine all of the above ;). We adapted the original recipe we found here at Chocolate Suze.
This is the recipe we came up with –
Ingredients –
250g packet of Oreos
50g unsalted butter – melted
1 teaspoon of vanilla essence
500g cream cheese – softened at room temperature
¾ cup of icing sugar
150ml of thickened cream
1 x 400g jar of Nutella (minus the one spoonful you HAVE to eat while trying to extract the rest).
10 x 110g empty (cleaned) baby jars.
Method –
Process the Oreos, combine with the melted butter then evenly divide the mixture into the base of the baby jars.
Beat the softened cream cheese and icing sugar until light and fluffy, add the vanilla, cream and Nutella and beat until well combined.
Place in a freezer bag, cut off one corner and use this as a piping bag to fill your jars with Nutella goodness.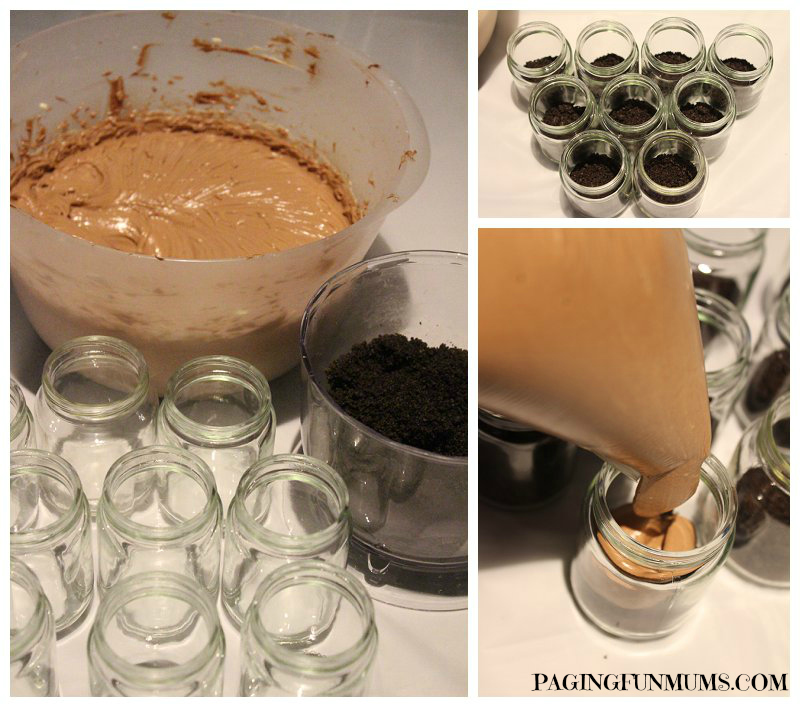 Refrigerate and serve cold with a wedge of an Oreo on top.
These cheesecakes are so divine – they're not too heavy and have just the right amount of Nutella.
We hope you love them as much as we did.
You may also like our:
If you want to make sure you receive all of our fun crafts, activities, recipes & ideas, be sure to subscribe to our blog & we'll email you! 
Oh and why not pop over and 'like' us on Facebook OR perhaps Twitter is your thing. . You can also find us on Pinterest & Instagram too!