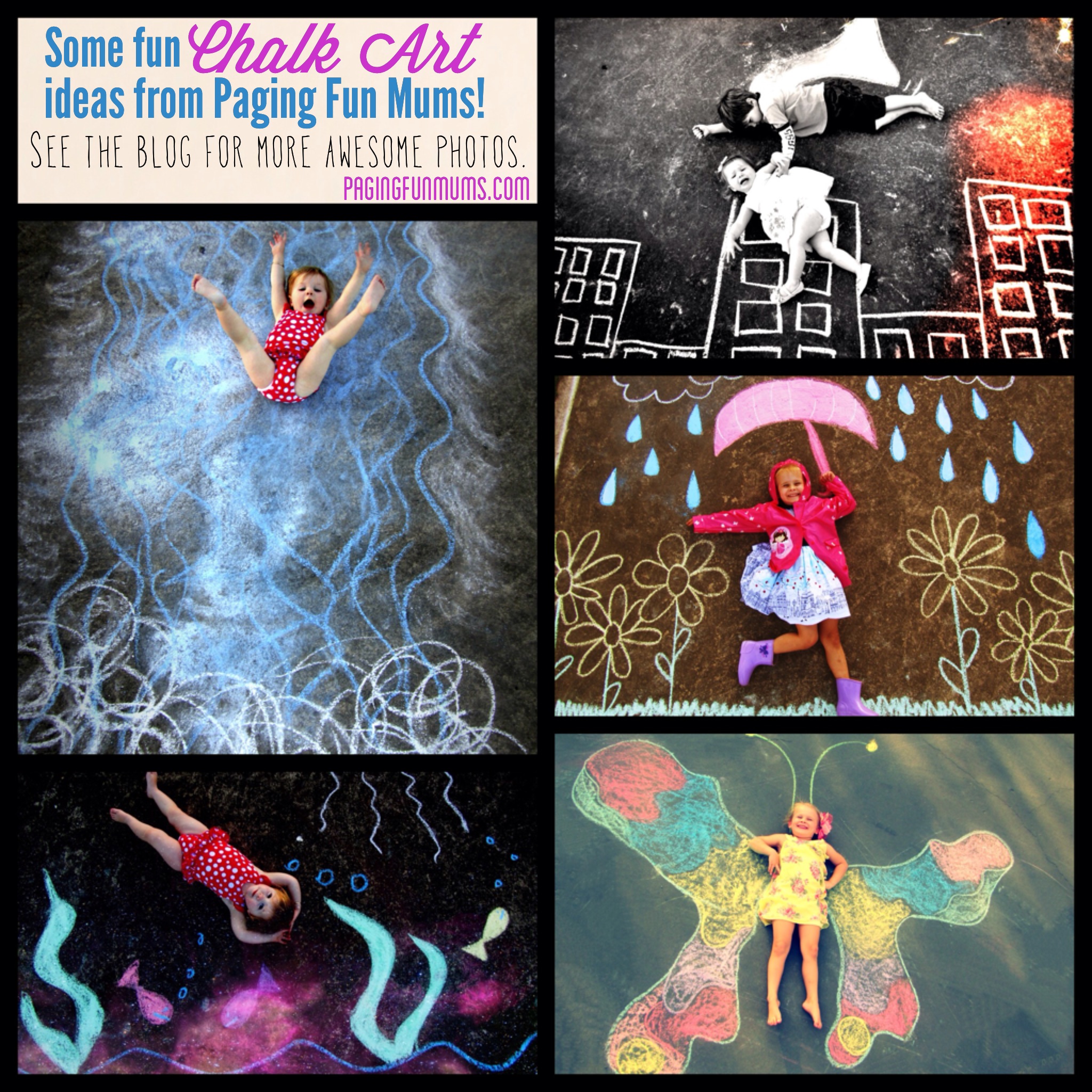 Well we're not sure if it's hit you yet, but it's definitely hit us…The Chalk Art Craze! We love to create (and sometimes re-create) scenes drawn out of chalk for the kids to play a character amongst…makes for some awesome photos!
The kids love to pose (and let's face it sometimes, not so much, but a little bribery can go a long way!). They love the end result and some of these look amaze balls on canvass! We played around with the images with a few great apps on the iPad too – iDarkroom, Photogene, Picfx & Snapseed are a few great ones!
We used a step/stool (that the kids use to reach the sink) so we could get some height over the shot.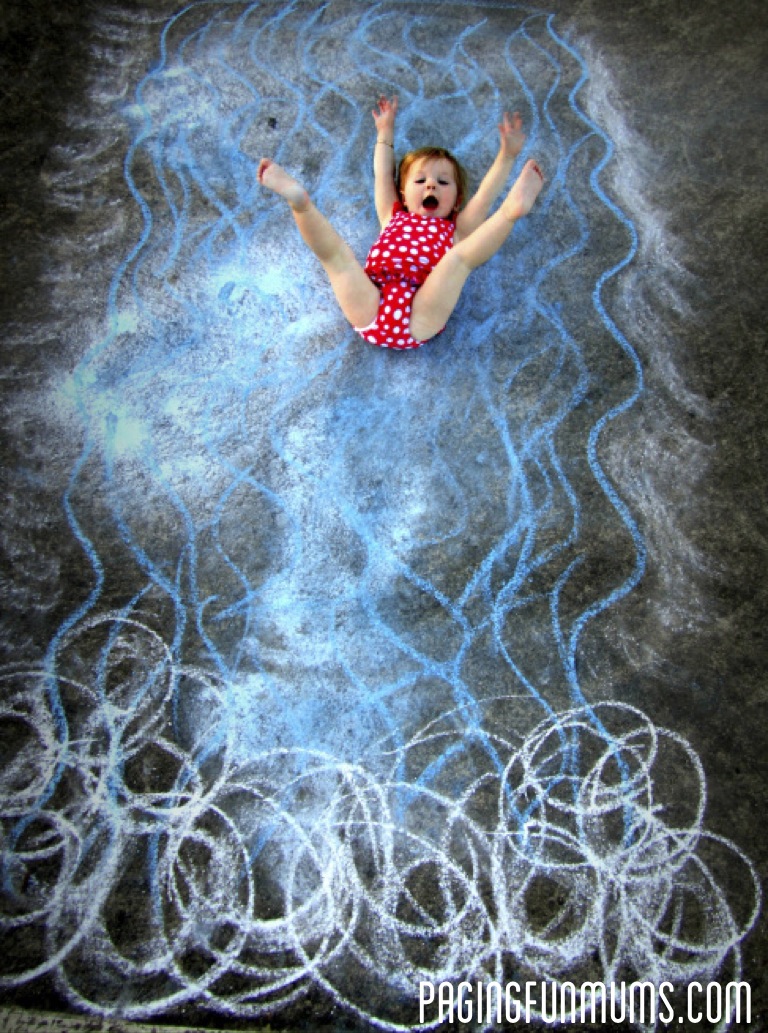 We'd love to see some of your creations! So please send them in to us!