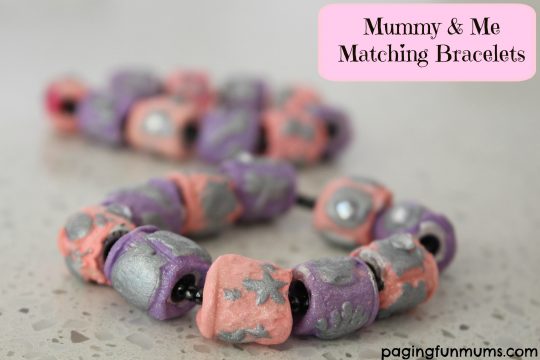 My little girl is such a girly girl! She loves make up (even though she's only three), handbags, glitter, shoes and of course jewellery!
When I got the new Crayola Beadola Charm Maker I decided that Miss 3 and I would spend some quality time making special matching bracelets. There is something so special in the bond between a Mummy and her little girl so I wanted to write something special to go with these bracelets. I ended up writing a poem that she can keep with these bracelets for years to come.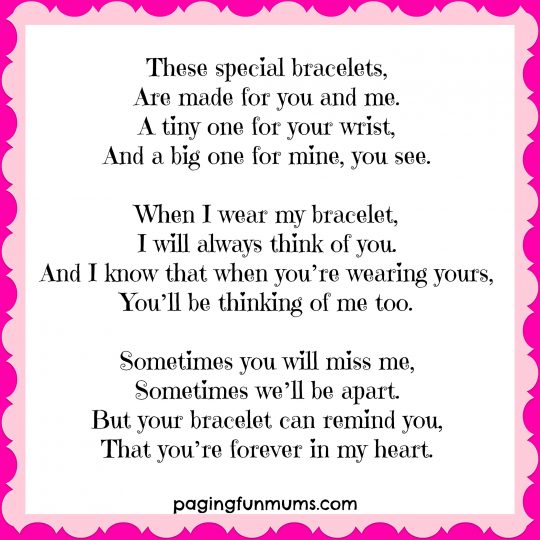 Click to Download: Mummy & Me Bracelets Poem Free Printable.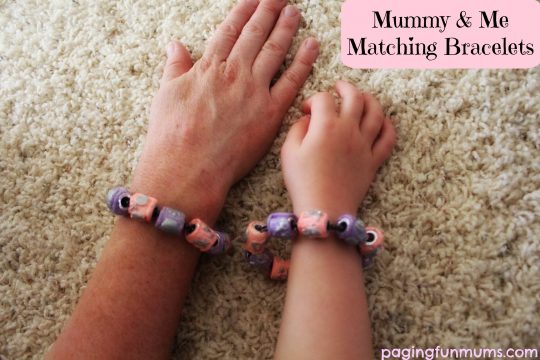 I was so excited to use the Crayola Beadola Charm Maker . I remember making charm bracelets as a little girl, but there was nothing around like this when I was a child!
You literally make your own beads! Using air dried clay, you shape, stamp, paint and 'bling' your beads to life! It's such a fun process and my daughter and I had lots of fun creating and making these special Mummy & Me Bracelets.
You can check out how it all works in detail in the fun video below!
We know there would be a lot of little girls (or boys) who would LOVE a set for Christmas…guess what…you could go in the draw to WIN one of THREE Crayola Beadola Charm Makers and have them delivered in time for Christmas!
To enter simply click the link below and tell us in 25 words one of your precious Parent & Child moments. Our 3 favourite answers will WIN!
Good luck Fun Mums!
Jenni x
If you want to become a Fellow Fun Mum Member & receive all of our fun craft, recipes & activities as well as special offers & promotions – click the button on our home page 🙂