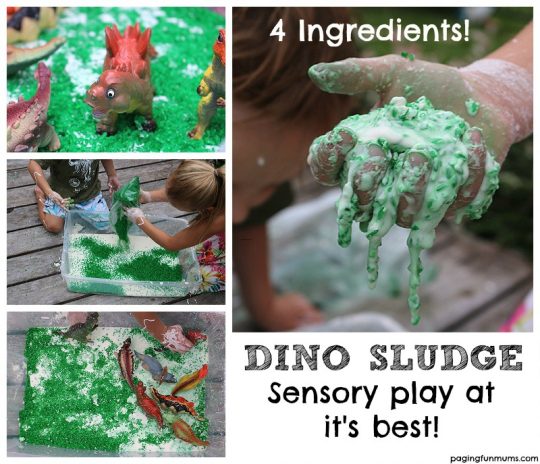 We love all things sensory play! My 2 yr old loves sensory play and dinosaurs! I decided to combine three of his favourites to make this FUN sensory experience! Rice, Sludge and Dinosaurs! What's not to love about this combo!?
Here's what you'll need –
1 kg of cornflour
5 cups of water
2 cups rice
green food colouring
Dinosaurs
How to make the magic happen –
I started by asking the children to hand mix the cornflour and water in a large bowl – they loved the task of emptying the contents and mixing as best they could :). This was FUN in it's own right! Next we made our Rice (we called it grass). We simply placed 2 cups of rice and some green food colouring into a large zip lock bag, mix and massage the bag untill the colour is evenly spread.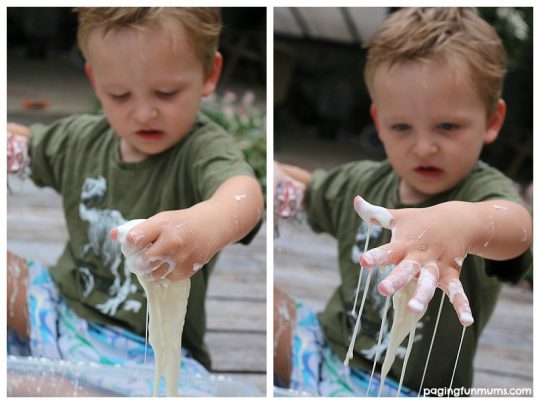 Miss 6 took great pleasure in spreading the 'green grass' over the white sludge! Then we included the toy Dinosaurs – FUN, fun, FUN!!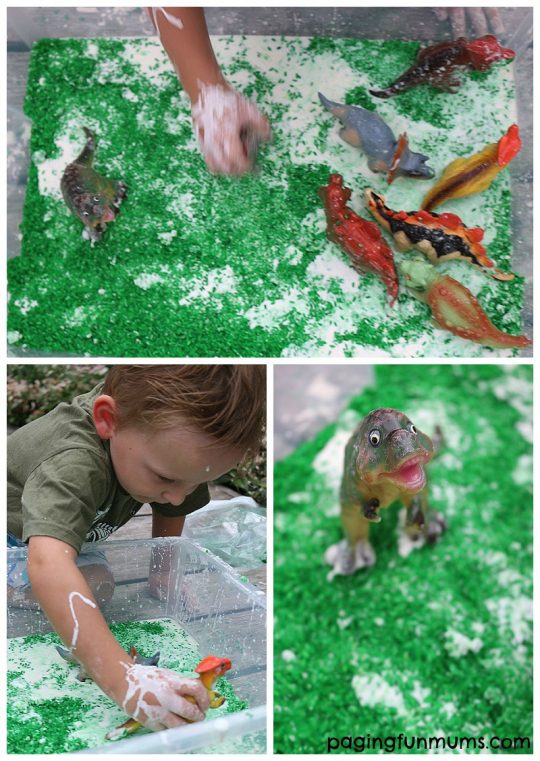 The texture is amazing, the sludge is hard but then turns to a liquid very quickly! They enjoyed getting their Dinosaurs 'stuck' in the 'sludge' and then freeing them again for more imaginative play! So much FUN!!
We hope you enjoy this simple activity at home with your children! We did make a big mess, this was easily washed off with the hose afterwards…along with the children ;).
Louise x
If you want to become a Fellow Fun Mum Member & receive all of our fun craft, recipes & activities as well as special offers & promotions – click the button on our home page 🙂