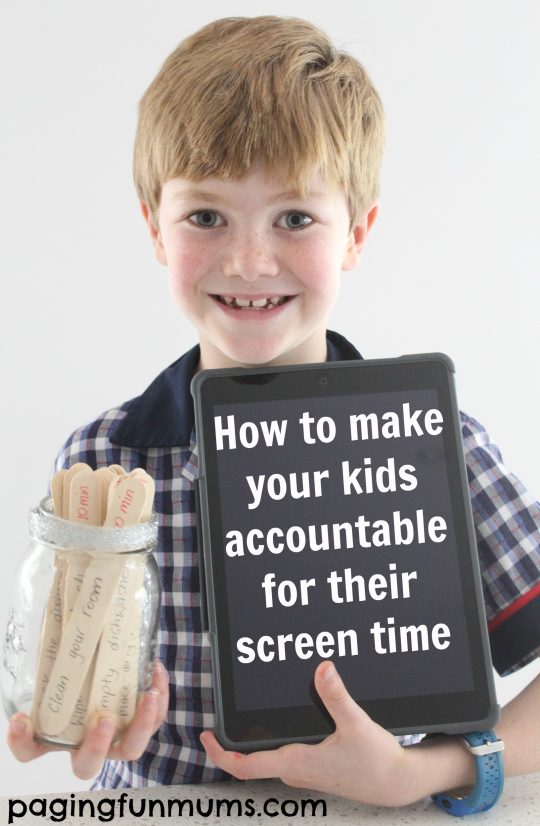 We all live in a world now where screens are becoming a part of regular family life. I heard a recent statistic that an average Australian household has 6 devices in their home! I was shocked at first, but when I counted ours up (including TV's) that is bang on!
My son is of the 'Minecraft' and 'Terraria' phase and he just LOVES them. He talks about them at school with his friends, watches YouTube tutorials and genuinely enjoys them. I am ok with that…however, I do believe that screen time should not only be limited but in my opinion, should be earned. I started to get annoyed with him coming home from school and the iPad be his first point of call for entertainment. We've always got Playdough, Silly Putty, Colouring Books, Toys and plenty of other things to amuse him in the house. I finally decided to do something about it.
I made these paddlepop sticks and when he completes a chore, he can have his device for the amount of time that is allotted to that chore!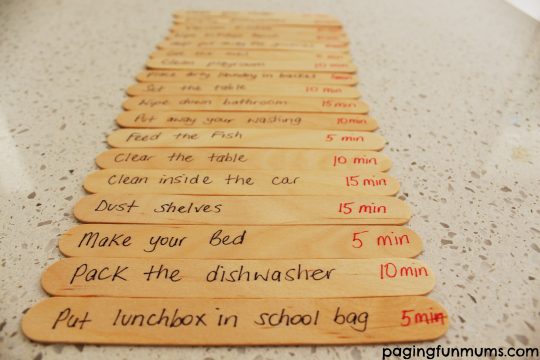 Both of my kids now WANT to do chores! It helps me immensely and the kids are enjoying it because they know they are going to 'earn something' in return. It's a win/win!
To make your own simply purchase some large Paddlepop sticks from you local $2 or Craft Store, get yourself a permanent marker and write down some chores you'd like your kids to do and allot some time.
So easy and OH so effective!
I put down some age appropriate chores for my kids, but you can put anything you like!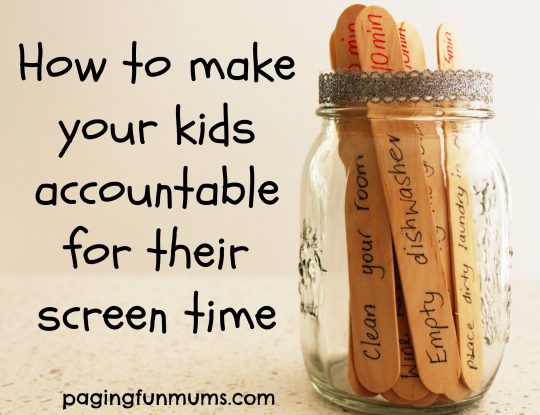 You can learn more about Age Appropriate Chores for Kids by visiting our lovely friend The Organised Housewife's site here.
Let us know how you go with this simple trick!
Jen x
If you want to become a Fellow Fun Mum Member & receive all of our fun craft, recipes & activities as well as special offers & promotions – click the button on our home page 🙂
We also have some fun video tutorials for you to view on our YouTube Channel.
SaveSave
SaveSave
SaveSave