I was lucky to come across some terracotta pots on sale at Bunnings for jut $1! What a bargain! I thought they would make a great project for the upcoming school holidays! We just needed some paints and inspiration…the inspiration for this project came from our good friend Amanda from the amazing website Crafts by Amanda! I wasn't surprised to find her design when I googled Strawberry Pots! You can find the easy instructions on Crafts by Amanda's web page here and be sure to follow her on Facebook here! The only difference with our pots is that we used thumbprints to make the 'spots'!  We also used regular acrylic paint and then sealed the pot with a clear spray sealant.
I think this would make a wonderful class gift for a teacher! Each student could leave their individual thumbprint and maybe include a quote "Thanks for helping us grow!"…I think we now know what to make Miss 7's teacher this year!
We're still working on some other designs – watch this space! You can click here to find other gardening inspiration too!
Louise x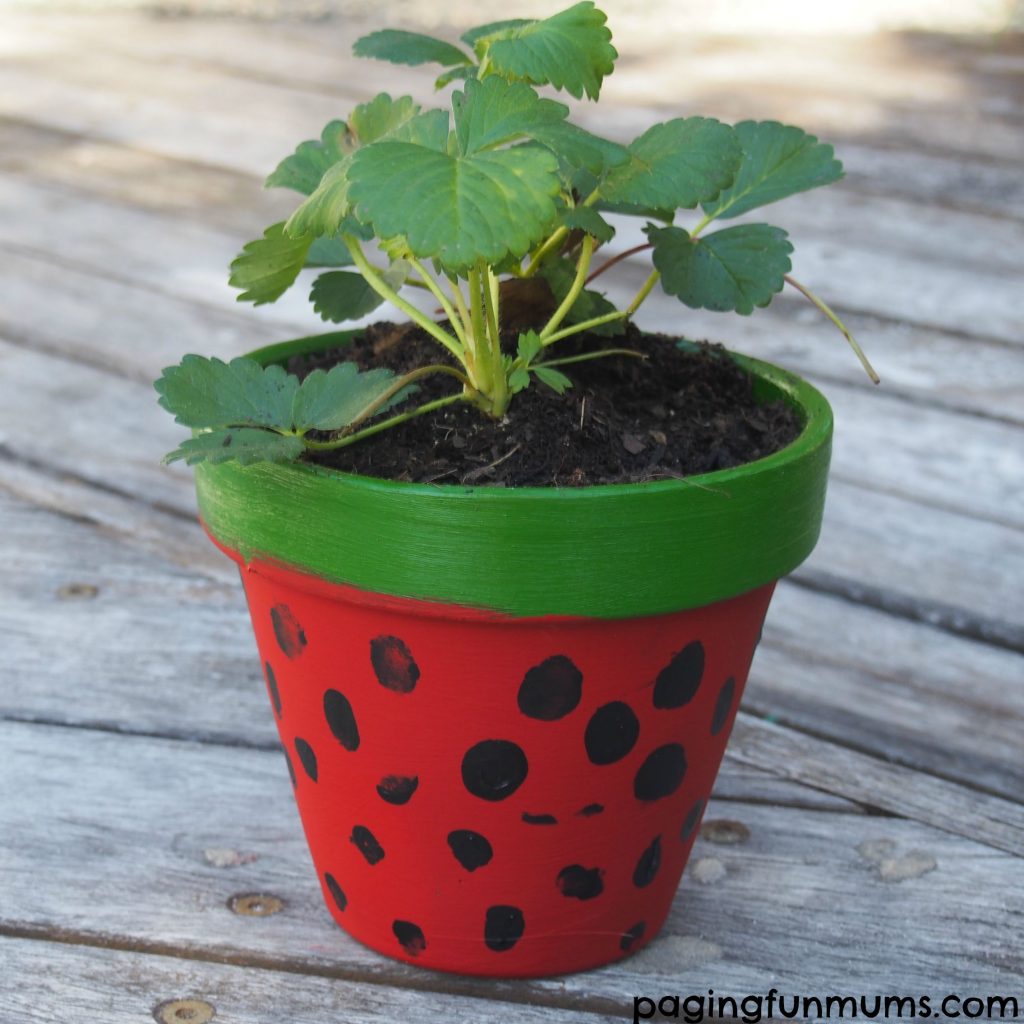 If you want to become a Fellow Fun Mum Member & receive all of our fun craft, recipes & activities as well as special offers & promotions – click the button on our home page 🙂 
We also have some fun video tutorials for you to view on our YouTube Channel.