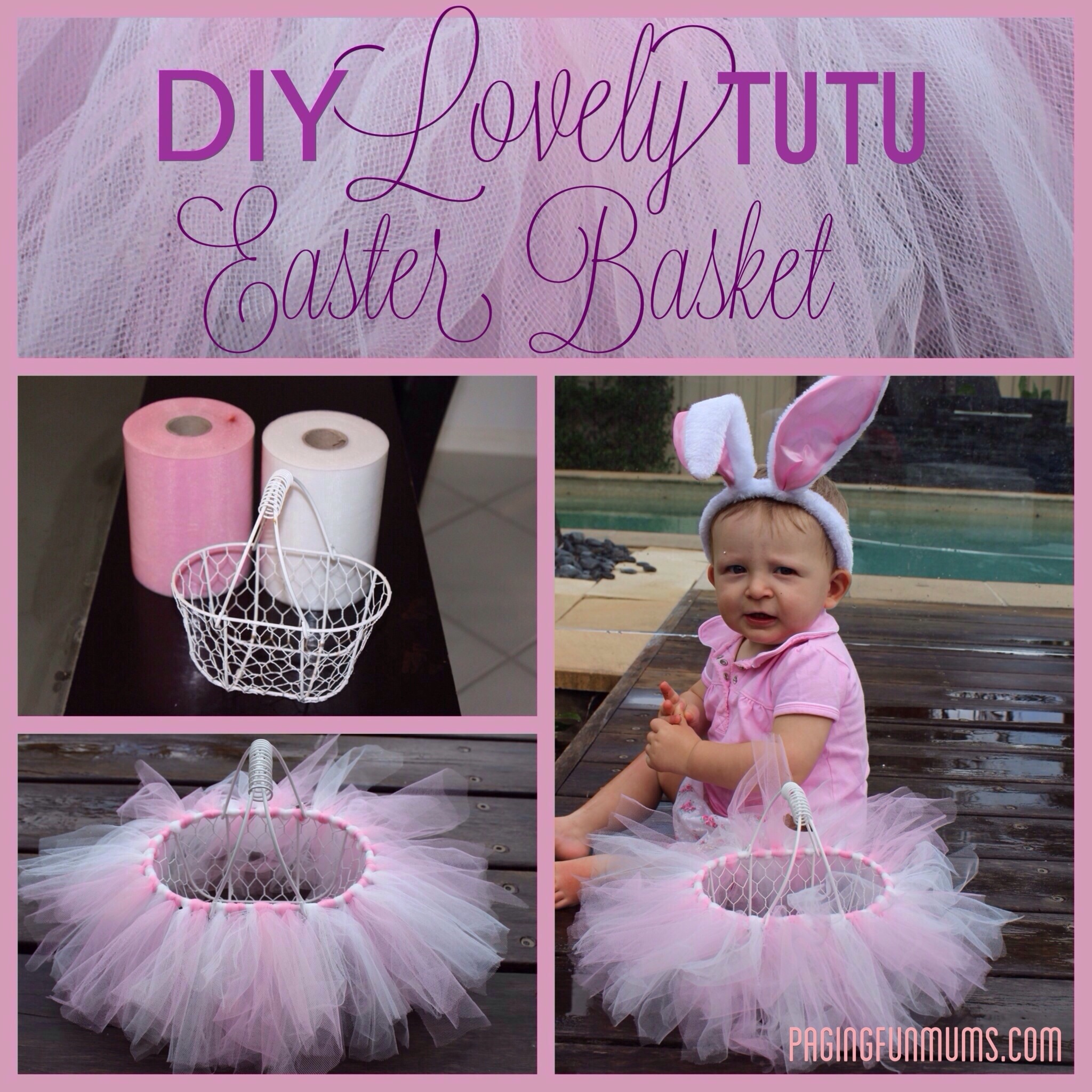 I quickly whipped this up for Miss M this morning – took less than half an hour to complete from start to finish.
What you'll need –
– tulle cut into strips – length will depend on the size of your basket. You can find it here on Amazon (affiliate).
-a wire basket (mine was $2 from our local supermarket)
-scissors to cut the tule
I'm not kidding when I say this is easy! All you need to do is loop your tulle and poke it through each top hole of the basket, then loop the hanging tulle through that hole and pull tight (see image below).
Perfect for any little Easter Bunny!
Louise x
You may also like our:
Glow in the dark Easter Egg Hunt
Easter Sensory Play – DIY Dyed Rice
If you want to become a Fellow Fun Mum Member & receive all of our fun craft, recipes & activities as well as special offers & promotions – click the button on our home page : )