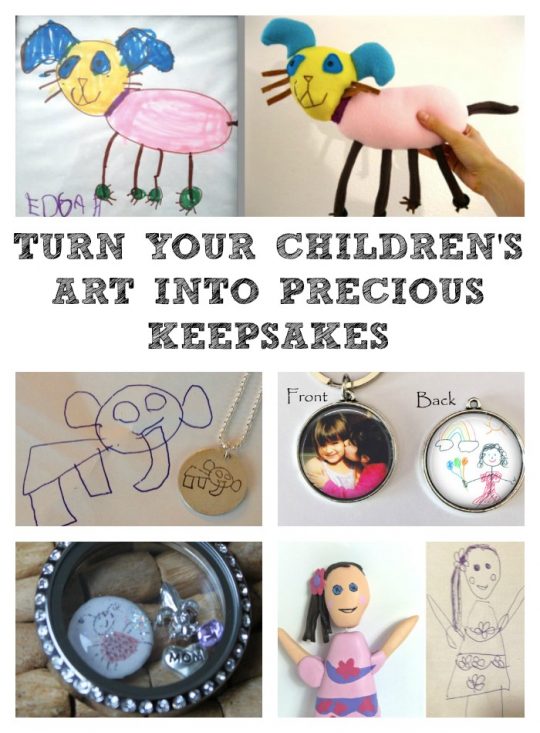 This post contains affiliate links for your convenience.
It's no secret how much I love Etsy! I've just discovered all these amazing ways to have your children's art made into a lifelong keepsake…how freaking cool is that!!  Here are my top 14 products/services that I liked the most. I hope you find a lovely gift idea or special keepsake for yourself! For your convenience affiliate links (to order from) can be found under each image.
1. This is such a beautiful idea! I'm loving the bling too! You can order one here.
2. Simple but so precious! You can order a personalised pendant similar to the one pictured above here.
3. Maybe this 'Dog Tag' style is more your thing? You can order one similar to the one pictured above  here.
4. I love this bangle with this child's art on it! Order one here.
5. Who would have thought a child's artwork could look so great on pearls!! Order one here.
6. I'm loving the fingerprint attached to this one! What a great way to preserve a child's handwriting too! Order one here.
7. A great example of art made into a simple pendant! Order this one here.
8. These cuff-links are so special! They would make such a great gift for a new father on Father's Day! They can be ordered  here.
9. Another beautiful piece of art turned into a lovely charm on this bracelet! Order your own here.
10. This is one of my favourites! I would LOVE something like this! Order one here.
11. Another great design to capture your child's handwriting! Order it here.
12. What child wouldn't love their artwork made into a TOY!! Seriously this is so darn cool! Order your own plush piece of art here.
13. Another beautiful hand-sculptured piece of art made from a child's drawing! Commission your own here.
14. Okay, confession time…this is not actually a keepsake. It's an EDIBLE image! You can turn your child's art into a birthday cake!! Mind blown! Order your own here.
I hope you enjoyed these cool ideas as much as I enjoyed finding them! You can click here to see more of our Featured Etsy Stores.
Louise x
If you want to become a Fellow Fun Mum Member & receive all of our fun craft, recipes & activities as well as special offers & promotions – click the button on our home page 🙂