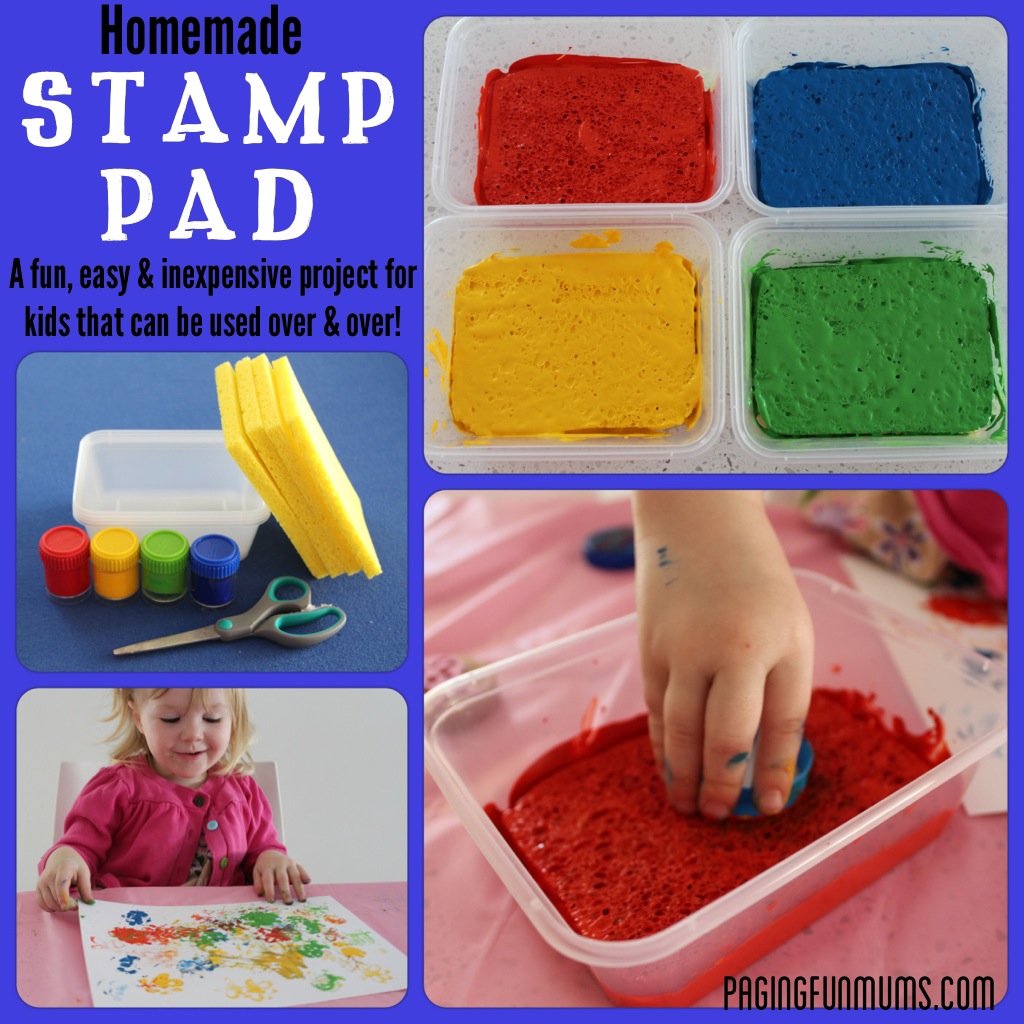 Ink stamp pads can be expensive and the ink in them stains little fingers for quite some time! I thought I would try my hand at some homemade stamp pads! They were a hit and we found we could use them over and over!
Check out our video below on how to make your own stamps and stamp pads below!
To make your own you will need: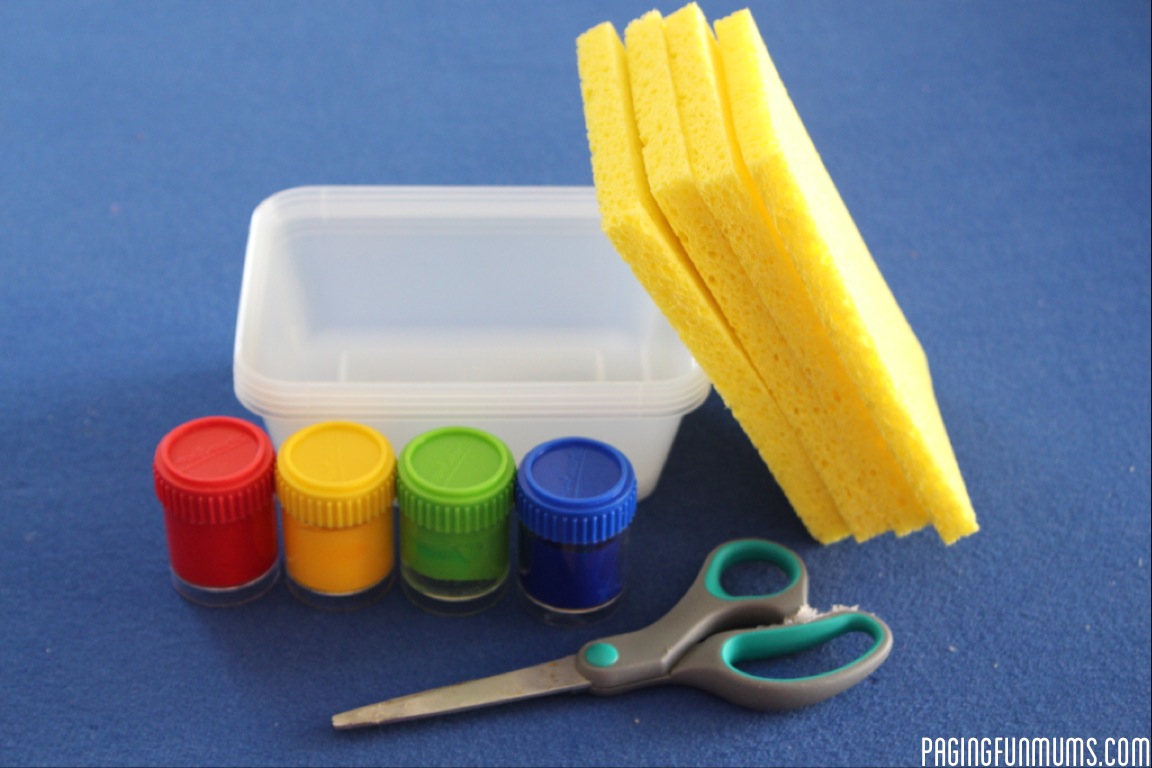 Sponges
Plastic containers (I bought a set of 5 for $2 at the supermarket – you could also recycle takeaway containers too)
Paint
Scissors
Pen (not pictured)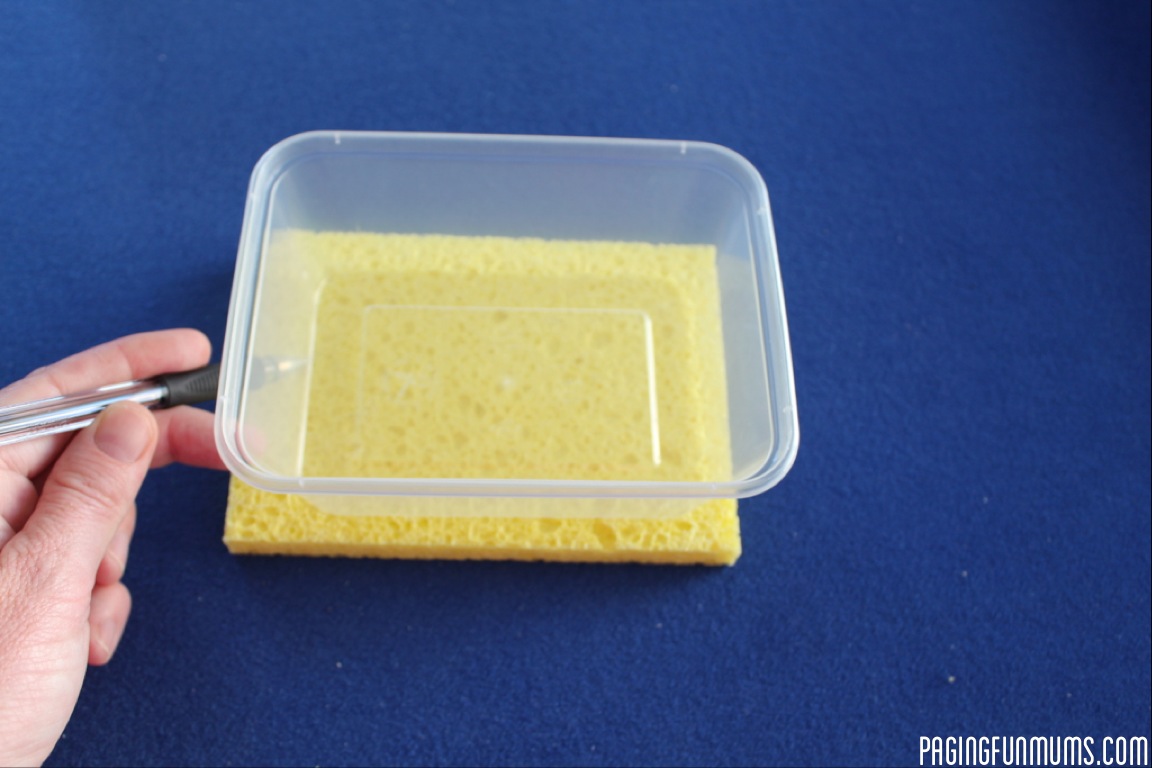 1. Take your container and place it on top of your sponge. Trace around the base of the container with the pen.
2. Cut around the shape with scissors.
3. Place your sponges into their containers.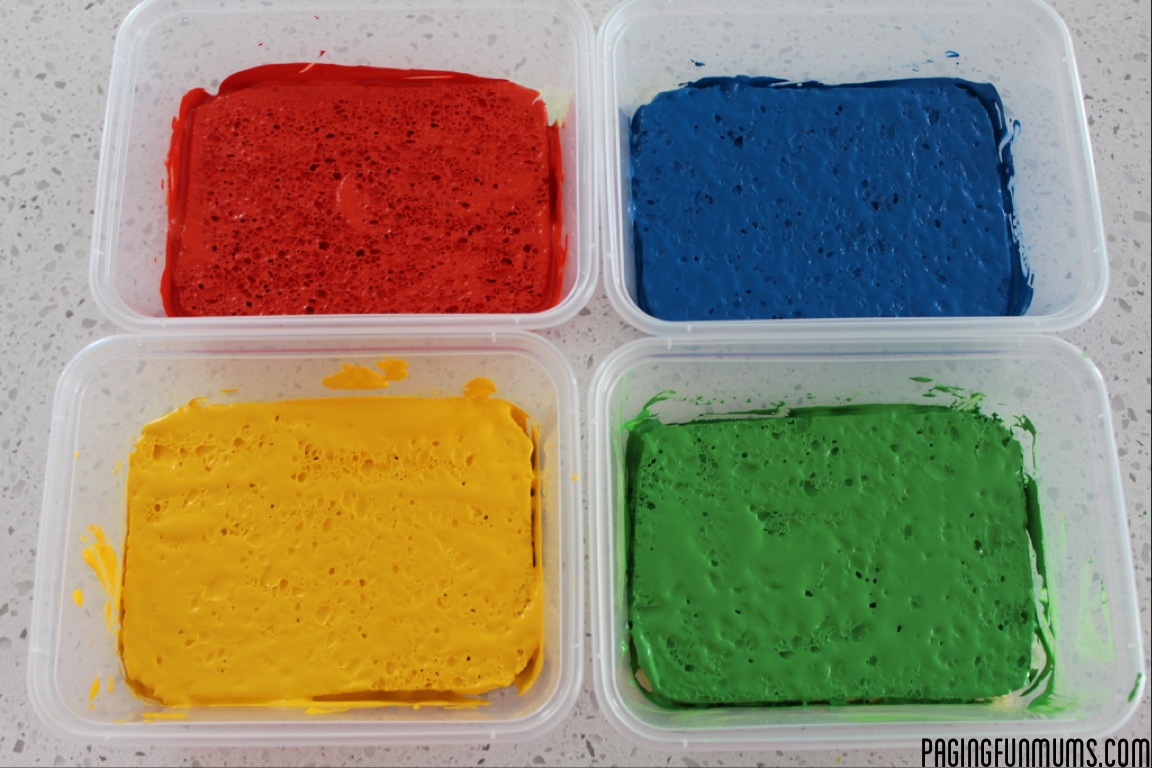 4. Cover each sponge liberally with the paint and stamp away! (make sure you add plenty of paint so the stamp pads do not dry out).
We made these Bottle Top Stamps that you might like to try too!
Place your stamp pad lids on when finished to use over and over!
You may also like our:
If you want to become a Fellow Fun Mum Member & receive all of our fun craft, recipes & activities as well as special offers & promotions – click the button on our home page : )