Sponge Splat Balls!
A great alternative to water balloons as they don't leave plastic all over your yard or pool PLUS they are reusable – your kids will LOVE them!
Check out this video to see how easy they are to make! 
All you'll need –
Cleaning sponges (I used thick and thin ones)
Scissors
Rubber bands
Instructions –
Start by cutting the sponge into even strips (you can make these as thin or thick as you like), then stack two layers of them in alternating colours as pictured below. Lastly you wrap the rubber band tightly in the center of the strips (the tighter the better). Done ;).
Then just supply some water either in a bucket or in the pool = hours of summer fun and entertainment!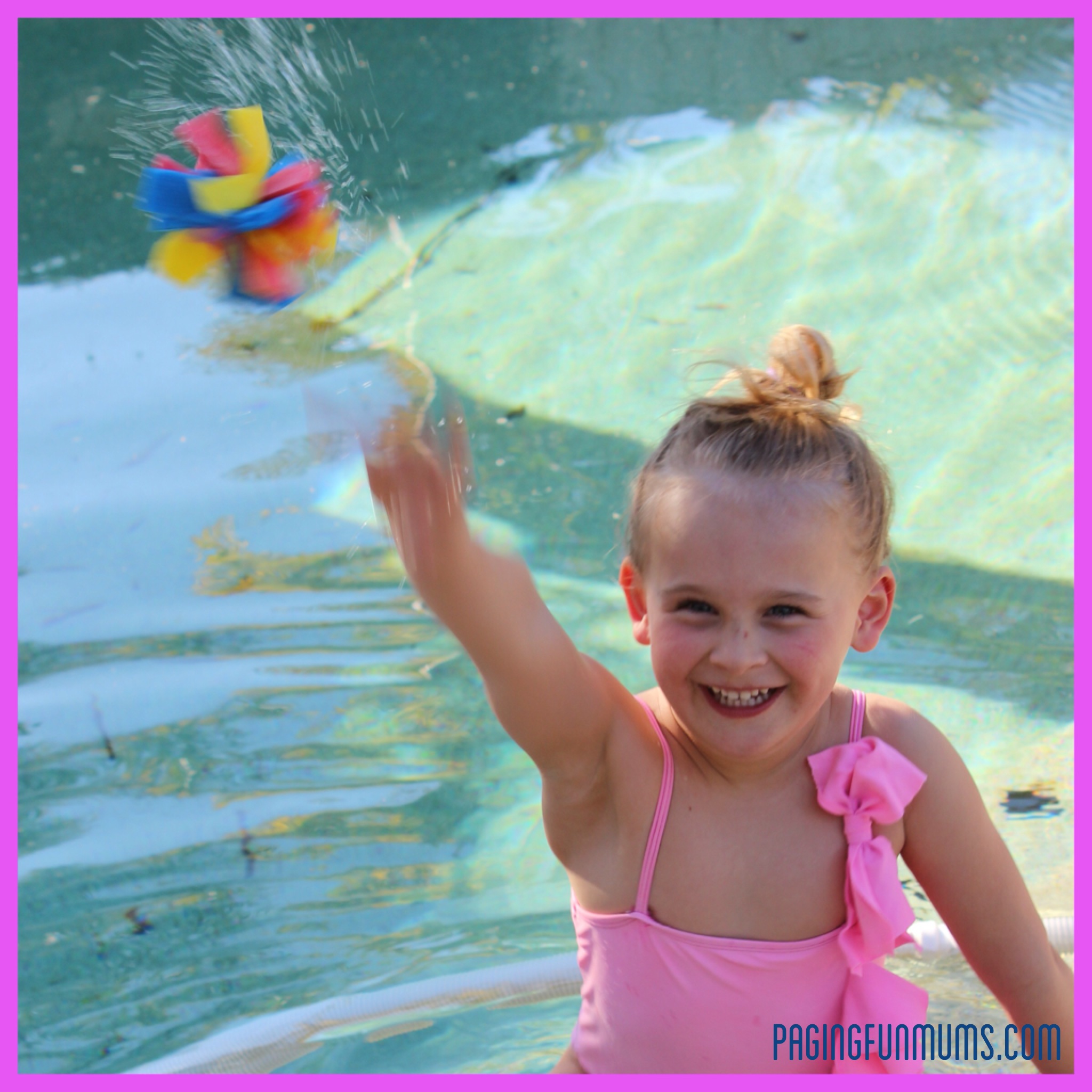 PS – We had a great time painting with our 'Splat Balls' too – you can see that activity here.
You may also like some of our other Fun Summer Ideas:
If you want to become a Fellow Fun Mum Member & receive all of our fun craft, recipes & activities as well as special offers & promotions – click the button on our home page : )