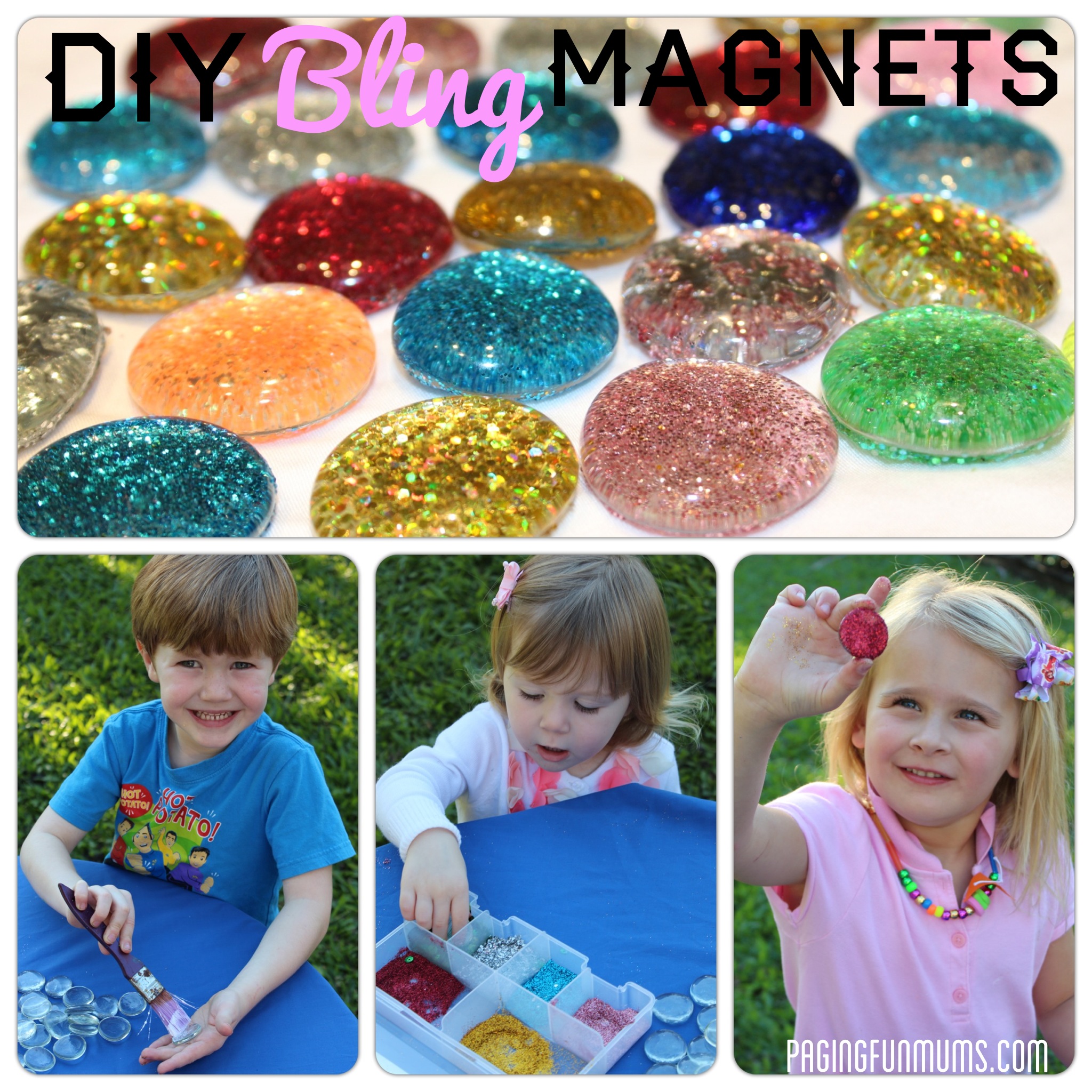 There is nothing prettier than glitter! And I am a HUGE fan of 'blinging up' anything! We love magnets over at Paging Fun Mums and after my sister in law sent me this idea (via Pinterest) so I thought we would give it a try!
They are inexpensive & easy to make , would make a wonderful gift for any occasion & they look very sweet on the fridge holding up photos & the kids art work!
What you will need:
Glass, flat backed marbles/stones (found at most $2 shops near the marbles)
Mod Podge
Glitter
Magnets
Paint brush
Glue Gun
I set up a little crafting area for the kids to get creative then put all of the different glitters into a craft container.
The first step is to paint the flat back side of your marble with a thin layer of Mod Podge.
Then dip the painted side into the glitter so it sticks!
Let them dry (about 2 hours), then glue gun on the magnet to the underside (the side in which the glitter is on – so the reflection of the glitter is showing through to the front : ) Voila! So easy!
You could use these as mini paper weights, use them in a pendant, brooch or ring, the options are only limited by your imagination!
You may also like our:
DIY Personalised Magnet Puppets
If you want to become a Fellow Fun Mum Member & receive all of our fun craft, recipes & activities as well as special offers & promotions – click the button on our home page : )