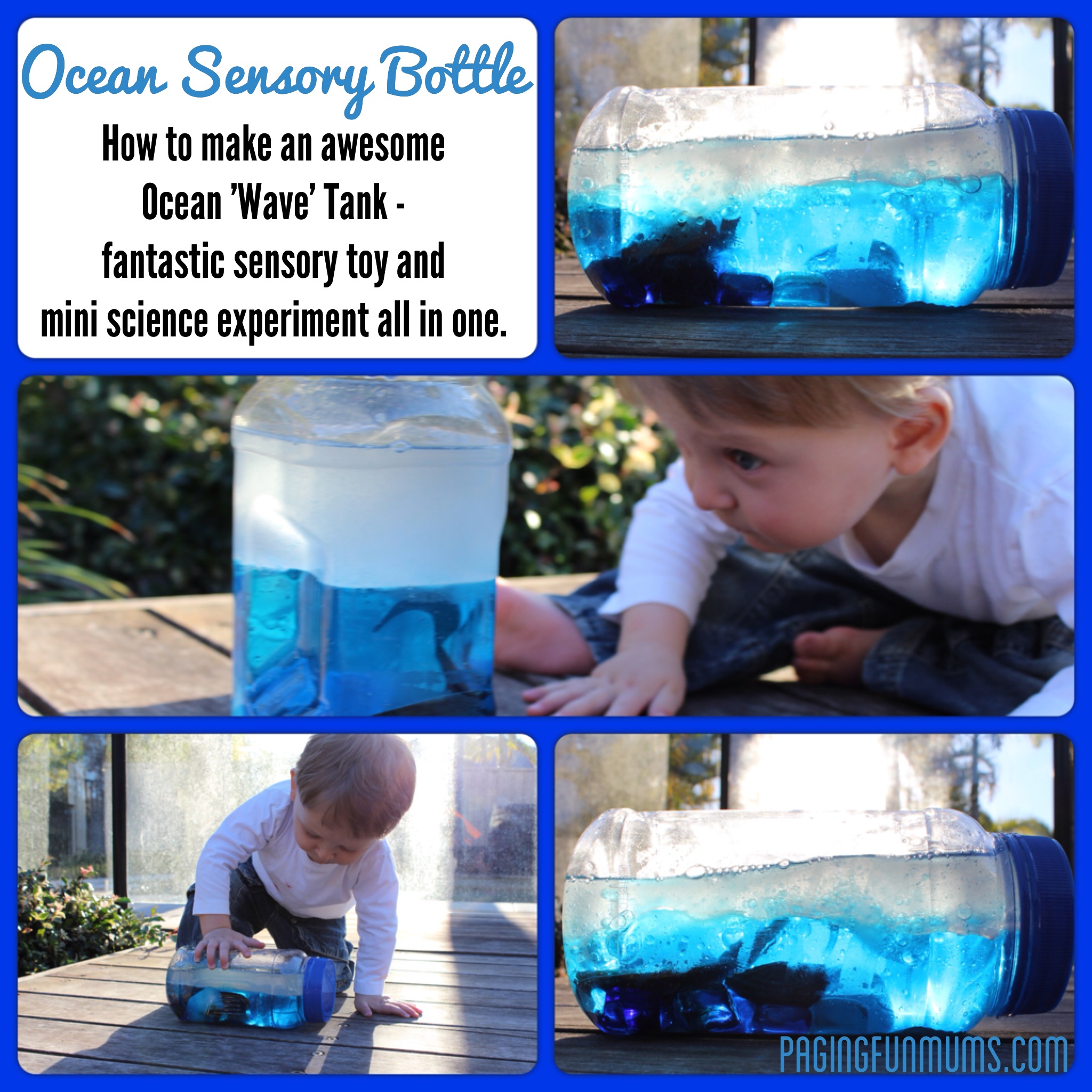 Ocean Sensory Bottle
I've recently started looking for more fun ideas and crafts to make with (or for) my 14month old Son – the crafts I do with his 5yo Sister usually have parts that are too small for him to play with. Sensory bottles are the way to go! You can place so many small objects inside them so your baby or toddler can explore them safely…they're equally great for older siblings to make too :).
What we used –
A 2lt plastic flour bottle (thou rally cleaned and dried)
500ml of Baby Oil
Water
Blue food dye
Shells
Glass pebbles
A few soft plastic fishing lures (hooks removed) *stolen from my hubby's HUGE collection – shhh ;).
Instructions-
My 5yo helped me make it by pouring the baby oil in and then placing all the loose objects inside.
Then came the really cool part and a great science experiment for Miss M too – pouring in the blue tinted water. The oil and water do not mix and this creates a cool 'wave' or 'surf' effect inside when you tilt or move it.
I then glued the lid on securely using a hot glue gun, spreading the glue around the inside of the lid.
Miss M loved playing with it before we handed it over to her little Brother who also loved it.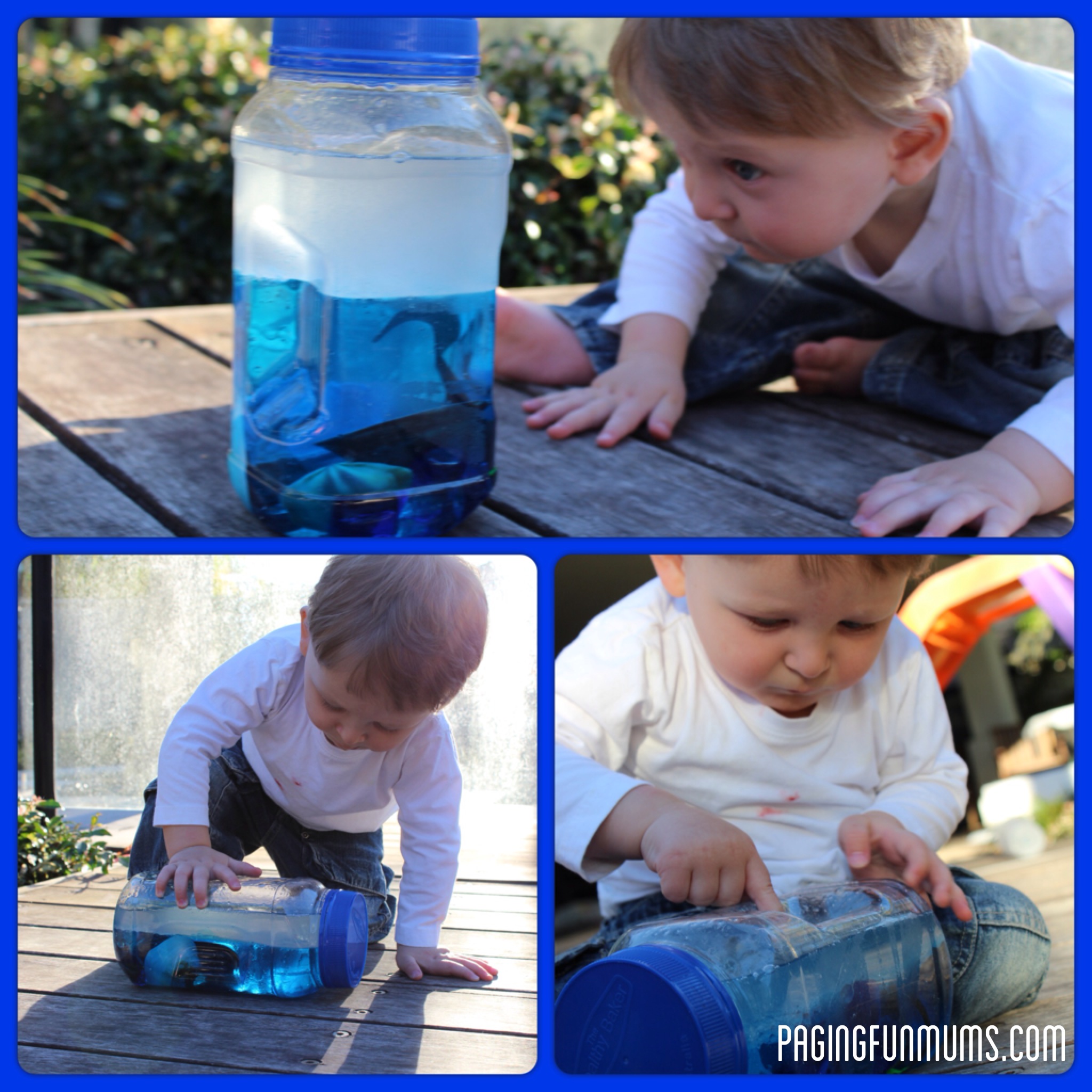 My daughter has since claimed it as her own "Magical Fish Tank" and has it in her room – I'm sure her Brother will get a chance to play with it again soon lol.
I found the inspiration (or should I say 'Pin'spiration?) for this great discovery bottle here at The Imagination Tree.
Louise x
If you want to make sure you receive all of our fun crafts, activities, recipes & ideas, be sure to subscribe to our blog & we'll email you! 
Oh and why not pop over and 'like' us on Facebook OR perhaps Twitter is your thing. . You can also find us on Pinterest & Instagram too!