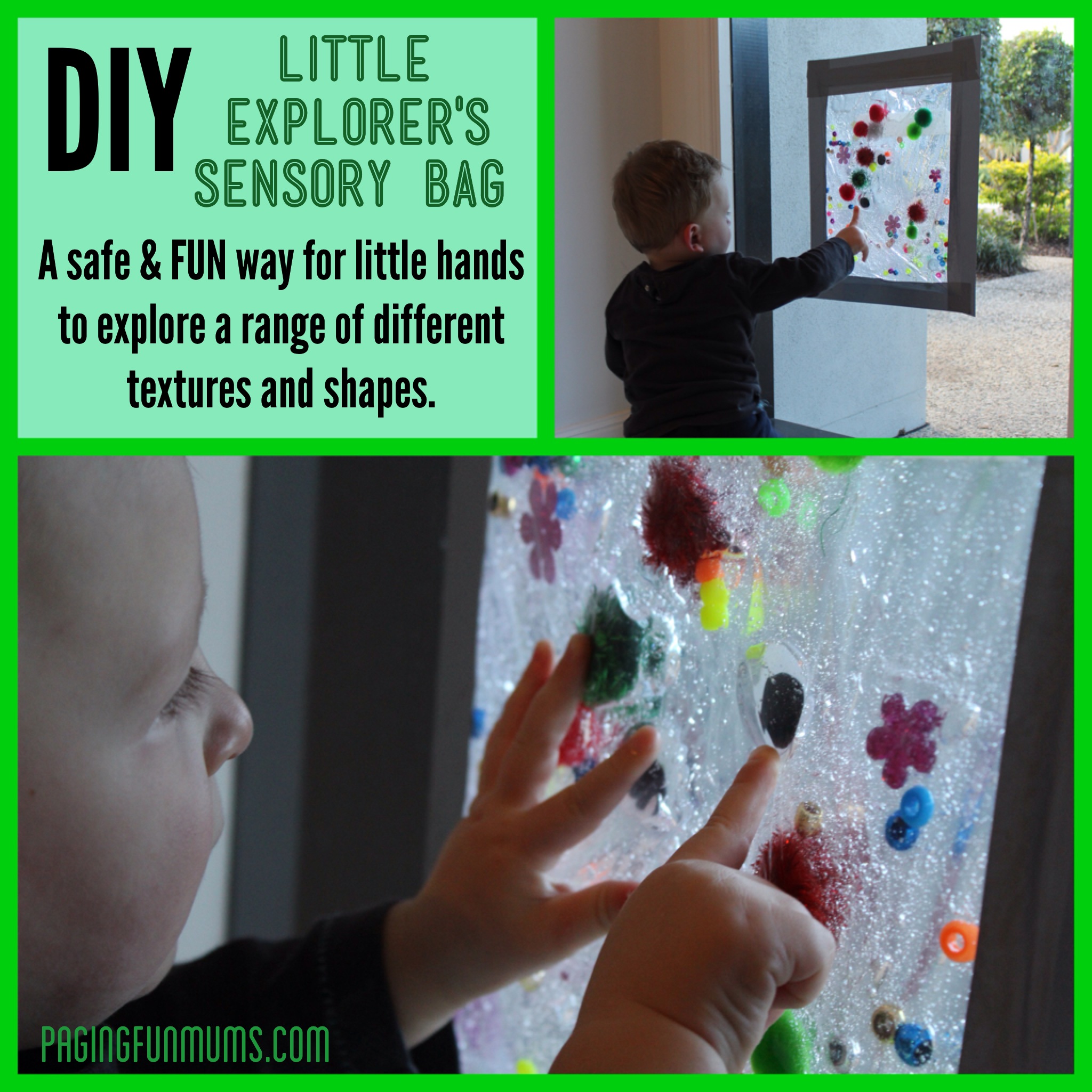 DIY Gel Sensory Bag
I've  been wanting to make one of these for a while now – I finally remembered to grab the cheap hair gel last week – this is what we made using it.
Materials needed –
Large Zip-lock freezer bags (I use two for each Sensory Bag)
A range of small objects to go inside the bag like: Buttons, pom poms, beads or basically anything without sharp edges.
Strong masking tape or Duct tape
Scissors
Cheap Hair Gel – I ended up using three cups in total.
The process-
Simply fill your bag with roughly one cup of small sensory objects (some hard, some soft but none with shape edges. Add the Gell and carefully seal the zip lock bag, place that bag inside a second bag and fold the inside zip part down so you can properly seal the outer bag.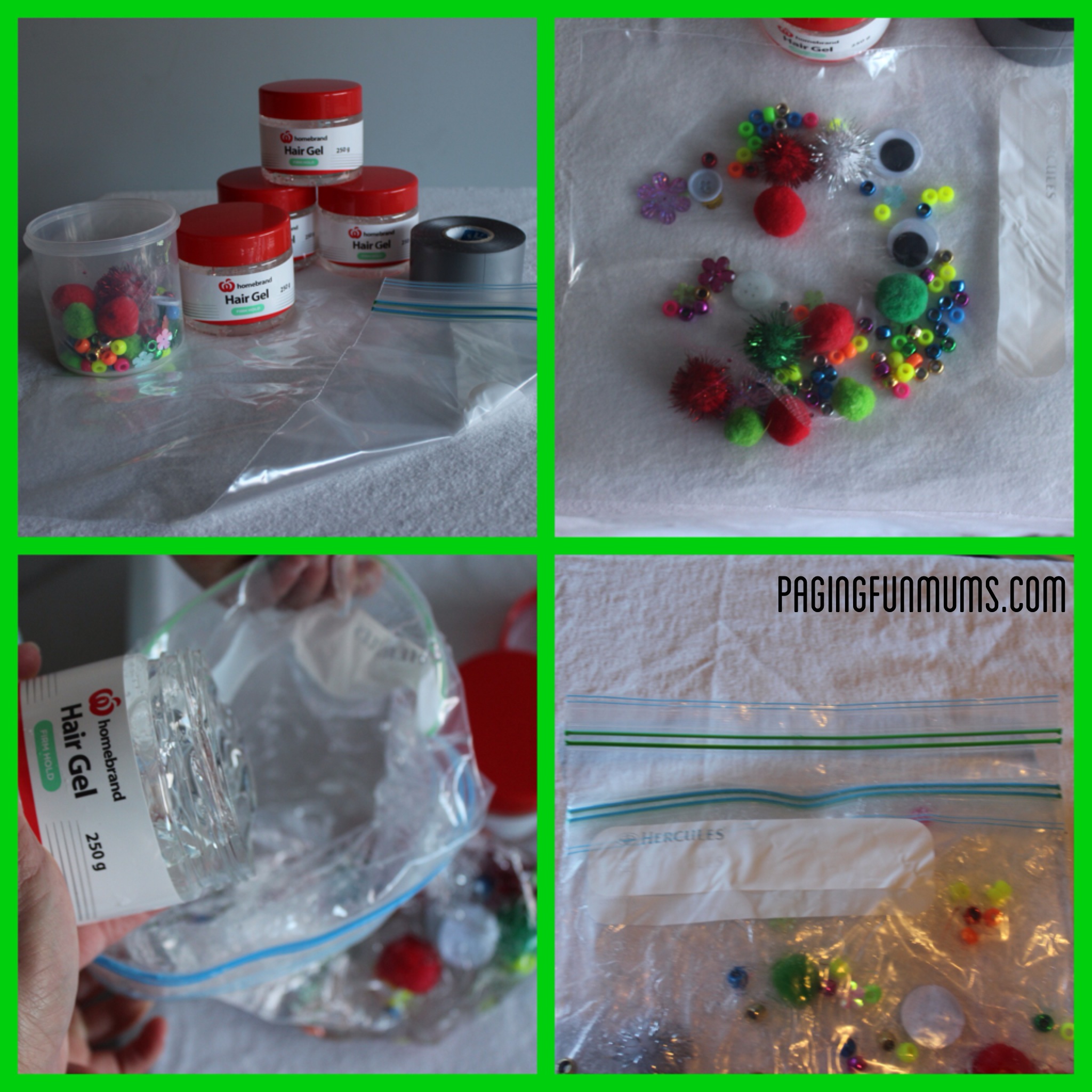 Tape the bag around all four edges to either a window, high chair table or even the floor – anywhere that the baby or child can safely play with it.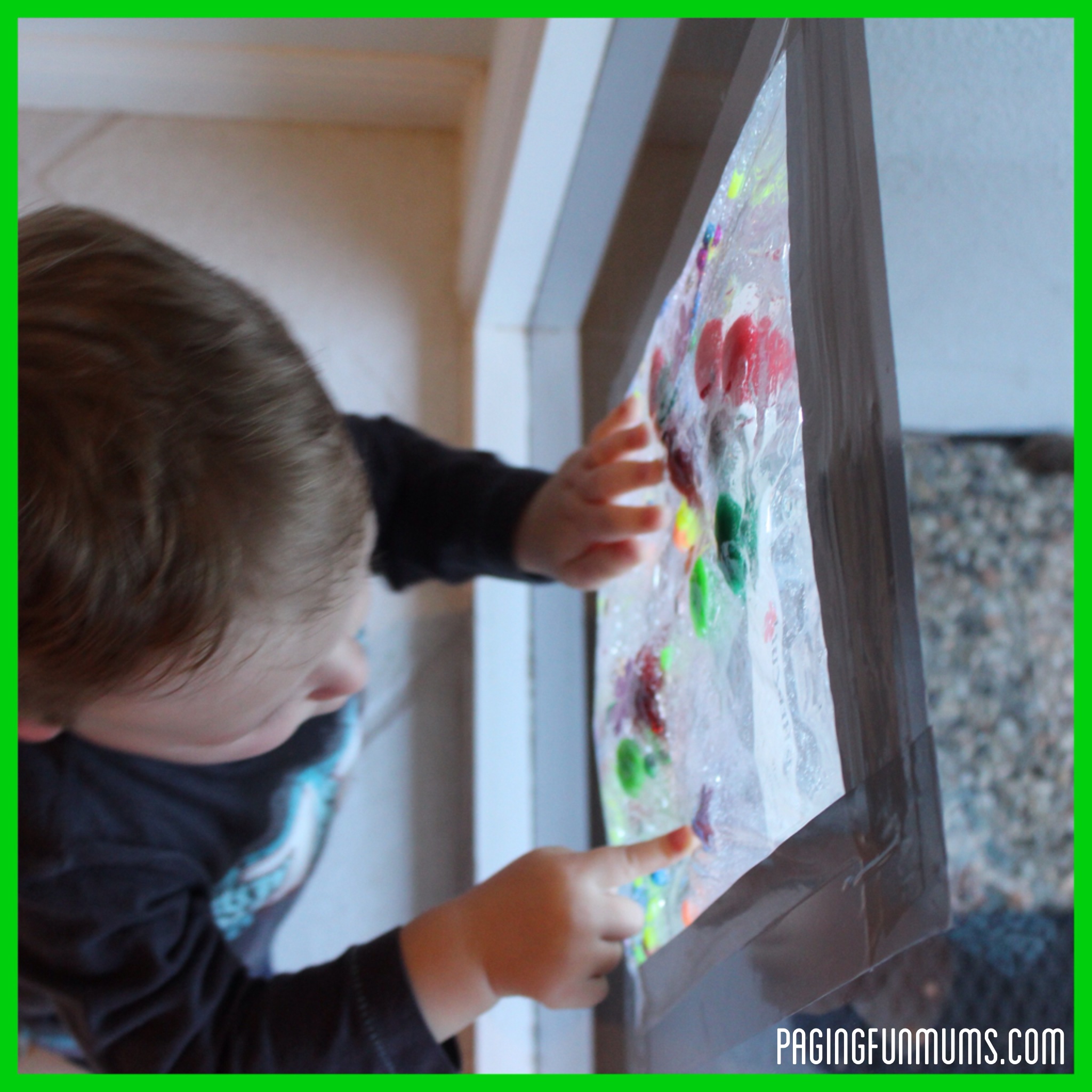 I made this with my 15month old in mind BUT my 5 year old decided she enjoyed playing with it too!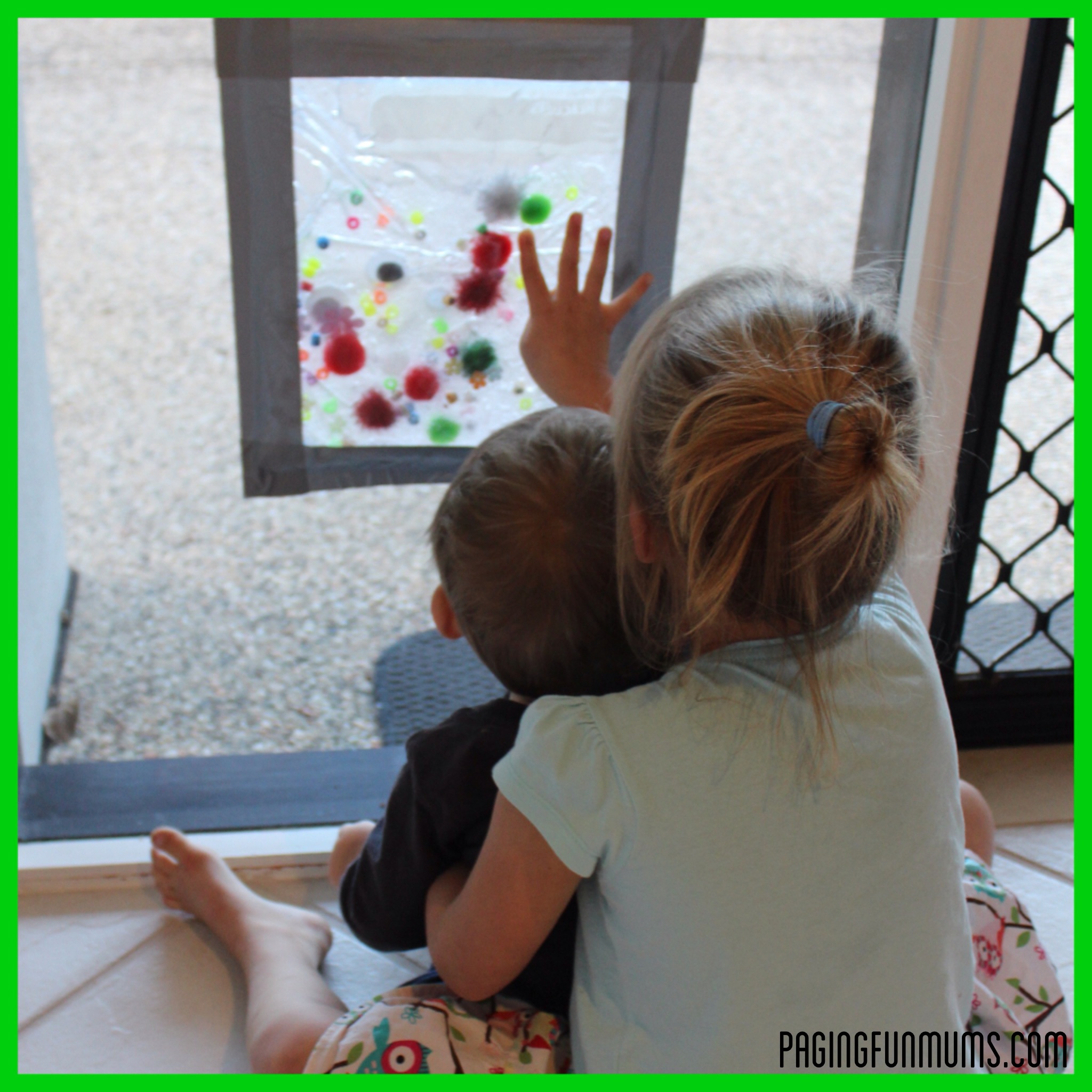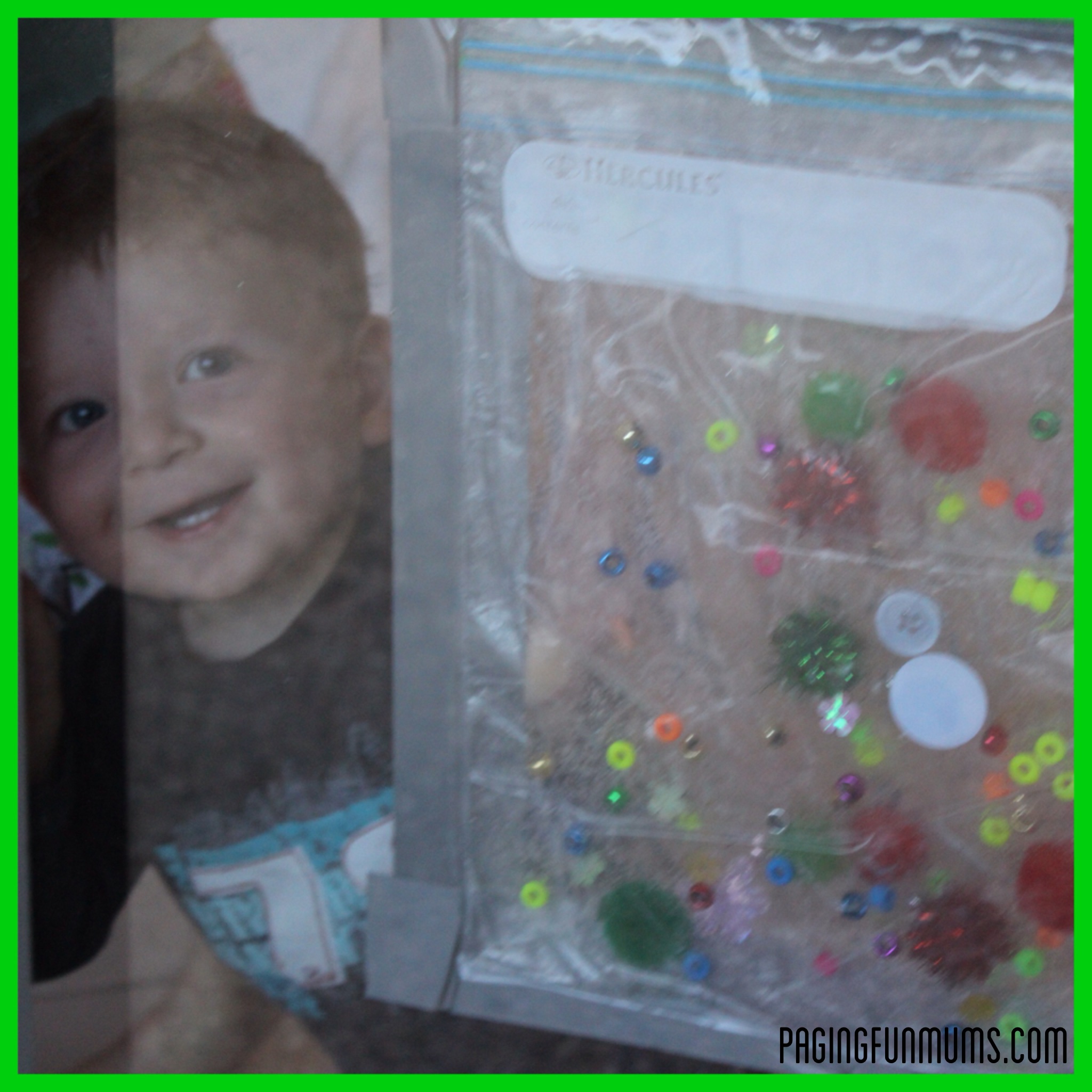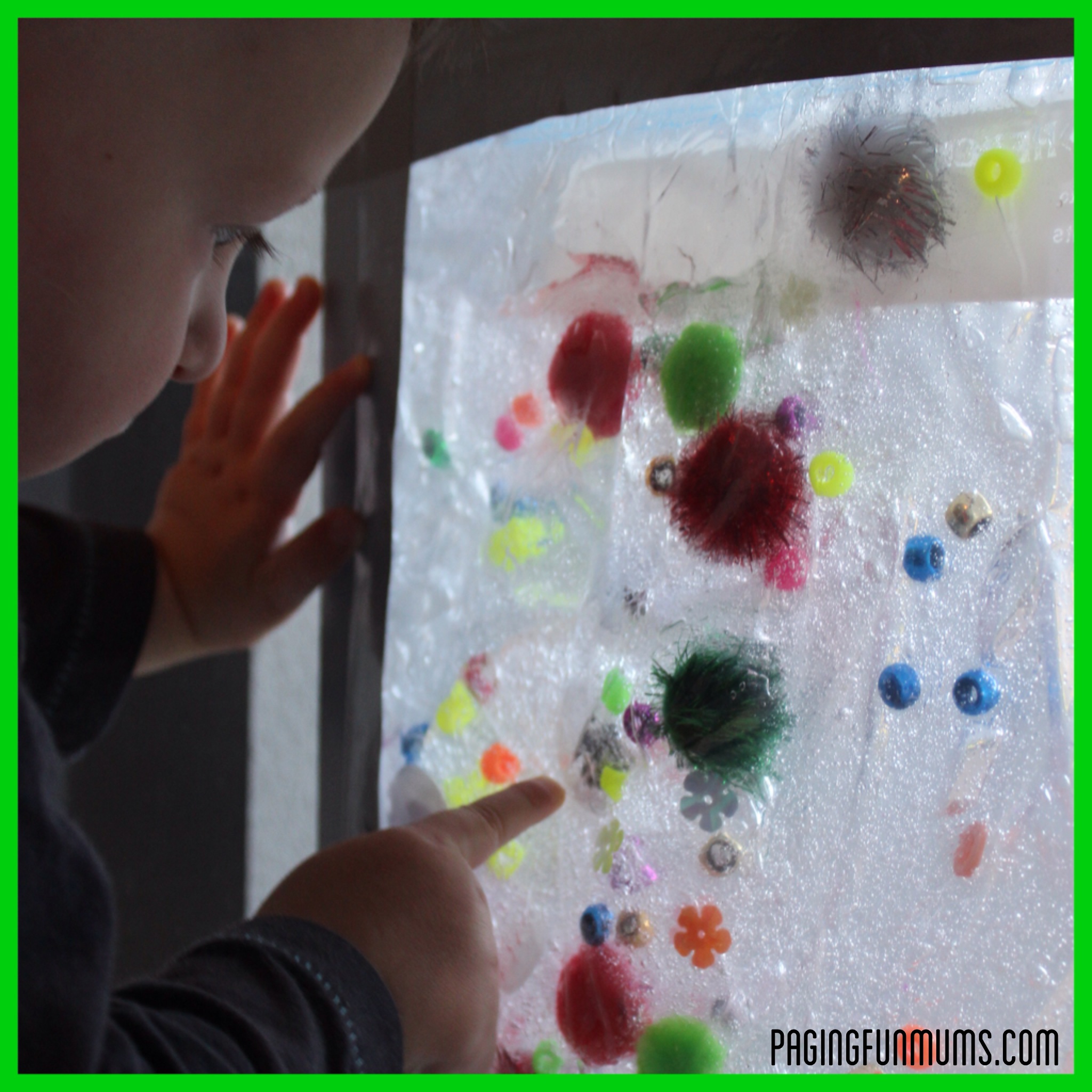 We hope you enjoy this craft/activity as much as we did.
Louise x
If you want to make sure you receive all of our fun crafts, activities, recipes & ideas, be sure to subscribe to our blog & we'll email you!