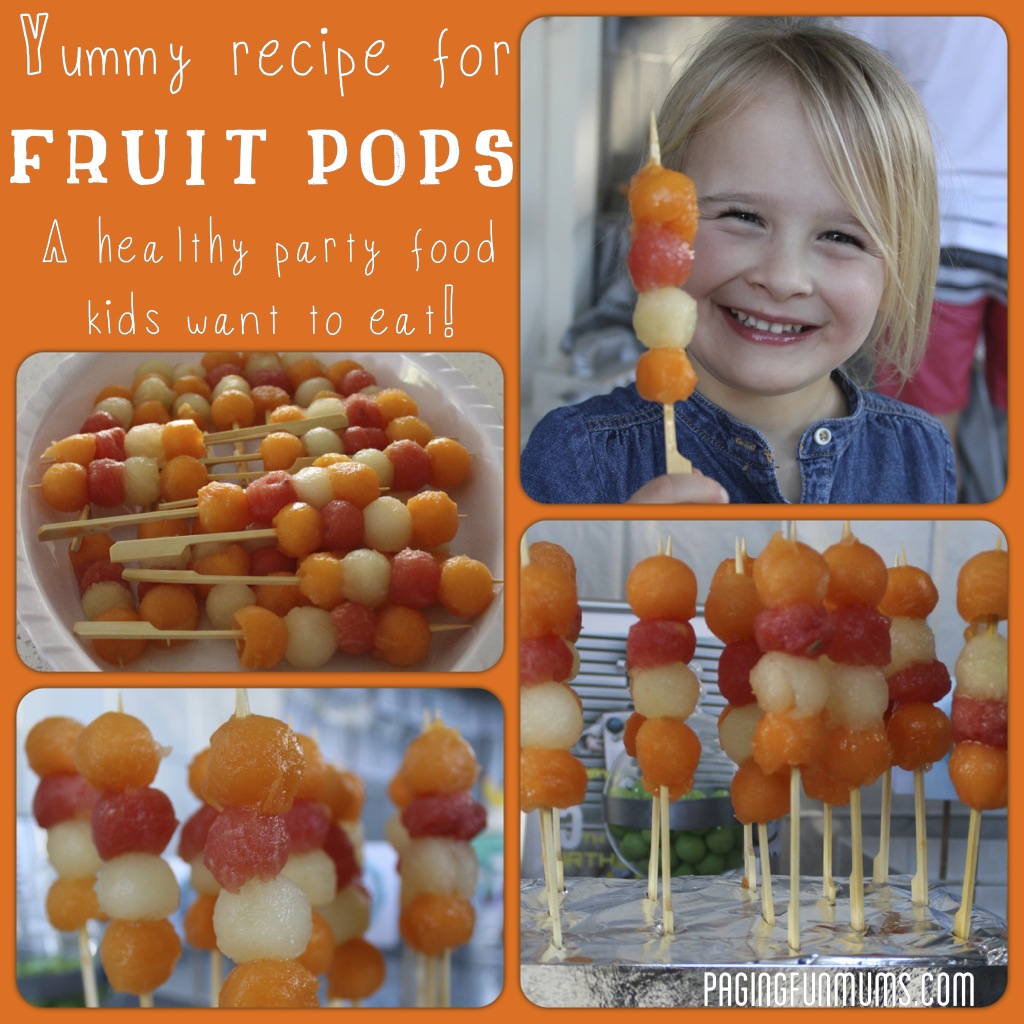 These were a smash hit at my son's 5th birthday party. They look great, are fun to eat and more importantly super healthy! To make your own you will need:
Watermelon (seedless)
Rockmelon
Honeydew melon
Fruit/melon baller
2 x oranges
1 tbs Honey
Skewers
Using your melon baller, scoop as many balls as you will need from your fruit.
Place the balls in a shallow bowl.
Juice the two oranges into a separate bowl and add the honey.
Mix until all of the honey is dissolved.
Pour over the melon balls and leave them to soak for 5 minutes.
Thread your melon balls onto skewers and lay onto a baking tray lined with baking paper.
Freeze for 30 minutes then serve!
Serve with 'dipping' yoghurt for a yummy snack any time.
You could also add any other fruit you like – strawberries would look and taste great too!
We have plenty of other recipes for you in our 'Cooking with Kids'  section. Check them out!
If you want to become a Fellow Fun Mum Member & receive all of our fun craft, recipes & activities as well as special offers & promotions – click the button on our home page : )