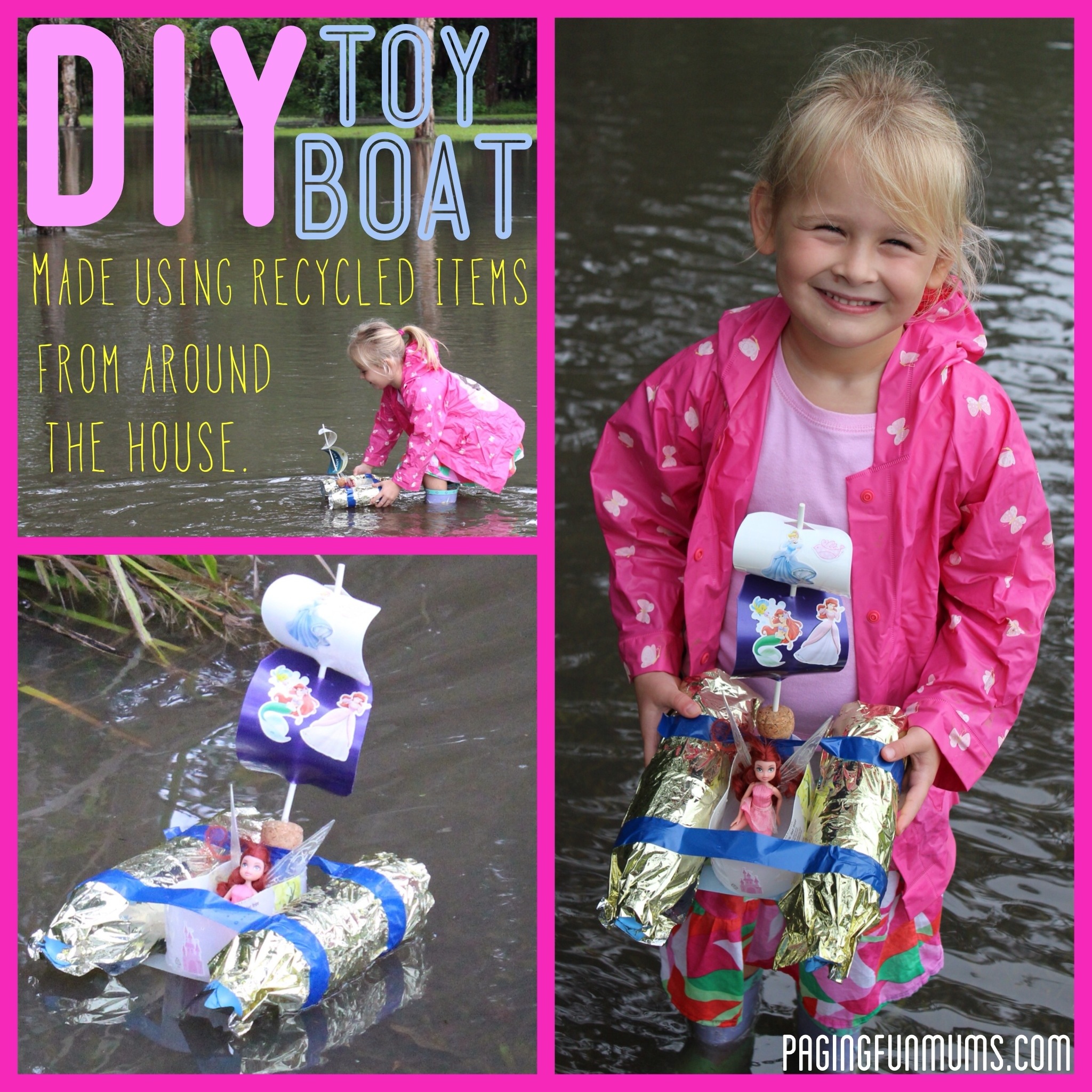 It's been raining here all week! I made a joke to Miss M (4 yo) that we would have to make our own boat soon! She replied "can we Mummy… PLEEEASE!!!". So I had a look around for some materials we could use and came up with this contraption – complete with a toy fairy ;).
This is what we used but I'm sure there would be plenty of variations using different materials –
* 2 empty plastic bottles
* old yogurt container
* cork
* plastic stick or wooden skewer
* masking tape
* scissors
* cellophane
* stickers to decorate
* toy fairy or action figure ;).
Cover the two bottles with cellophane and cut down the yogurt container to the same depth as the bottles.
Tape the two bottles to either side of the yogurt container to form the boat body. Using sharp scissors, cut the edges off the plastic lids and make a slit at either end to insert the stick and stick one end into the cork – making a sail. Attach the sail to the inside of the tub using tape.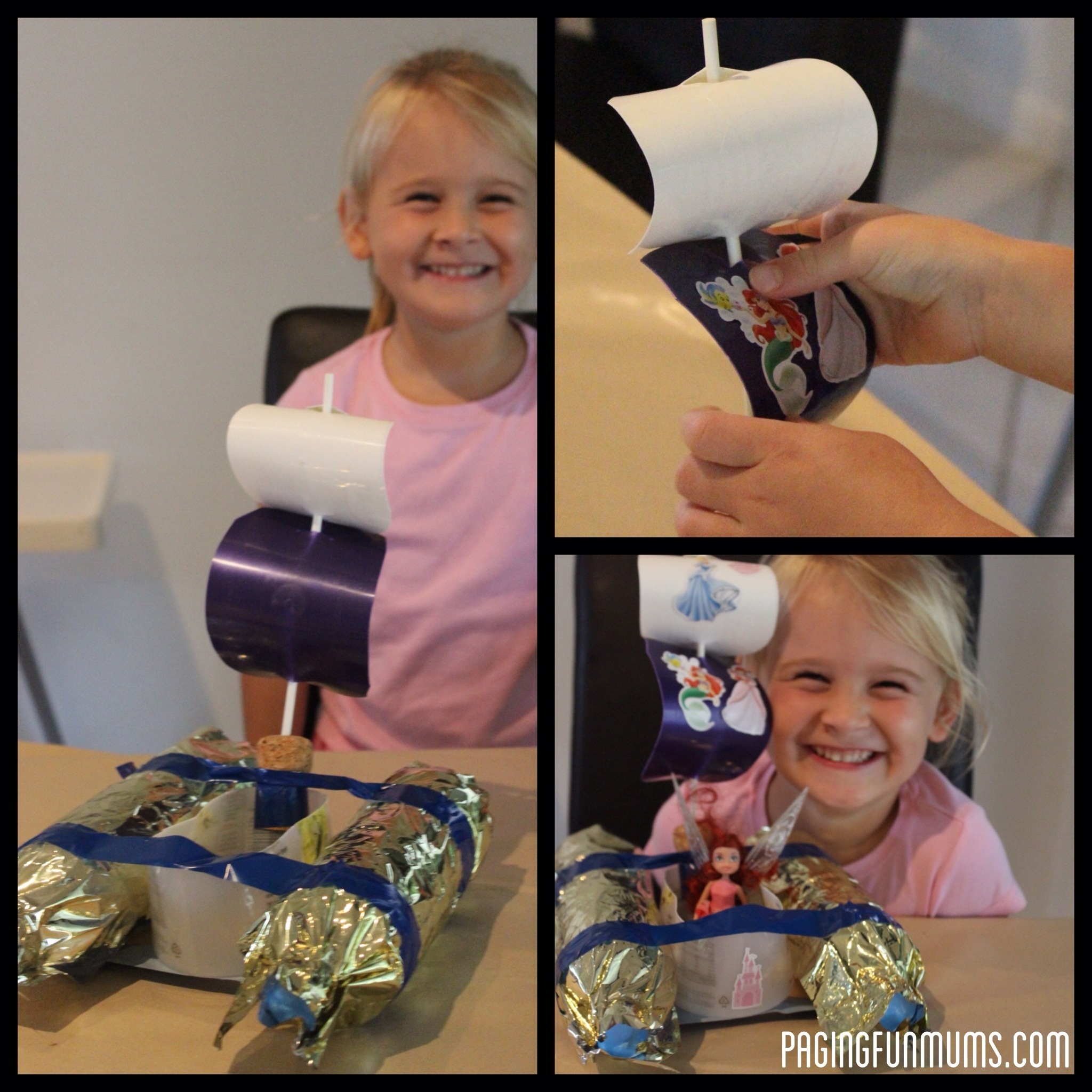 Miss M decorated her boat with some princess stickers :). Then we went outside and tested the boat in our slightly flooded backyard.
No point putting on gumboots if you're not prepared to jump in a few puddles lol! Mummy joined in too :). So much fun!
We then had to wash off the mud with a nice warm bubble bath – I think our toy boat will enjoy many hours of use in the bath from now on.
Here are some other FUN craft ideas & activities you might enjoy –
If you want to become a Fellow Fun Mum Member & receive all of our fun craft, recipes & activities as well as special offers & promotions – click the button on our home page : )