Water Balloon Piñata
{Product Review – with a FUN twist}
I was so excited when we were contacted by Slide n Dry to review their product – I'm not a huge fan of hanging out the washing – in my opinion anything to make it easier and faster is much appreciated!
I was not let down by this product – it was super easy to install and even easier to use!
My pet peeve is hanging socks, with what often seems like thousands of socks in every load?!??…not anymore! This product makes hanging and removing socks easy and FAST – simply slide them in and out.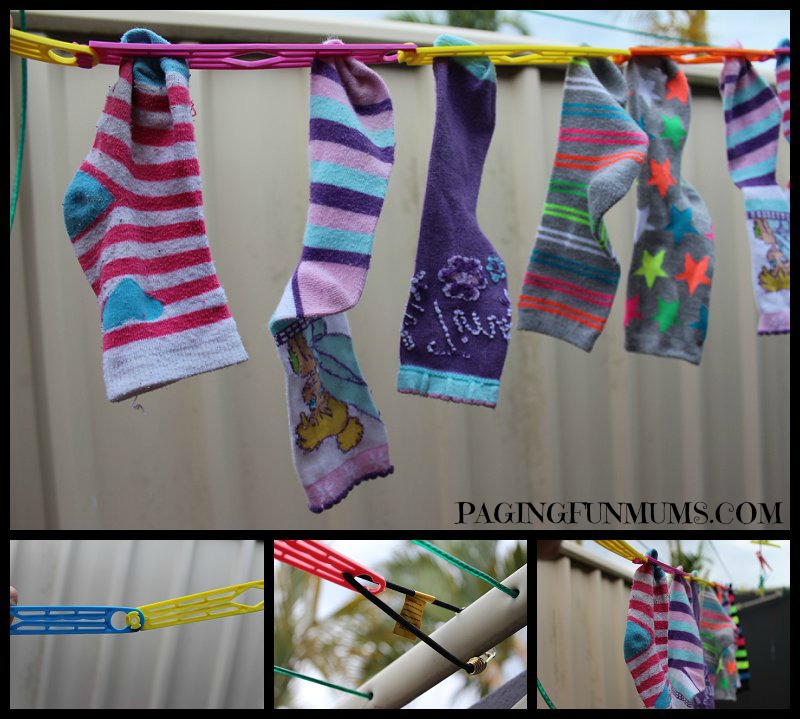 Whenever I buy a new product I always ask myself "What FUN can we have with this?" or "How can we use this in an activity or craft". I came up with this FUN Water Balloon Piñata activity.
All you need –
A clothesline (we used the Slide n Dry which made it so easy to slip each balloon into place)
Some regular balloons
Water to fill them
Sharp tool to pop them – we used a sharp pencil but a kitchen skewer would've been perfect…if we had any in the house lol.
We used two sections of the Pegless Washing Line between two trees in our backyard – so easy to hang using the strong elastic straps. (I can't wait to take it on our next camping trip).
 Simply fill, hang and then POP them!!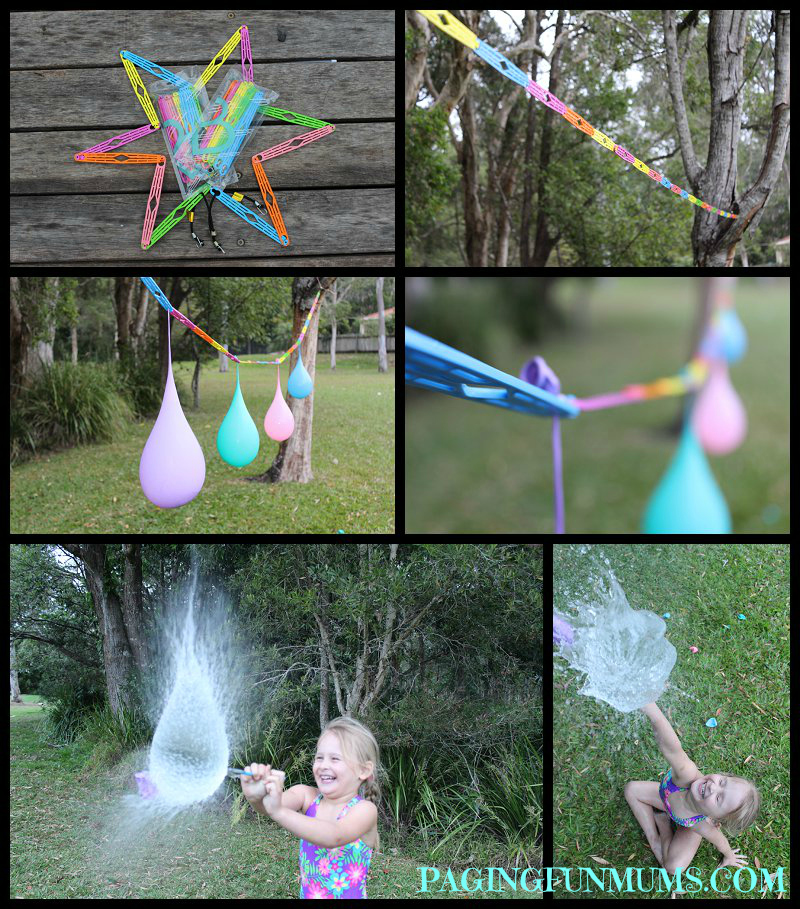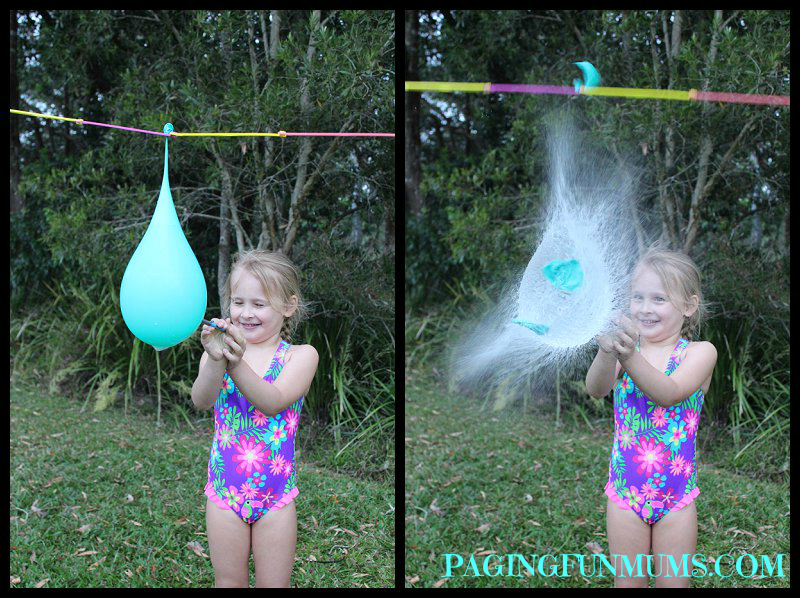 This activity would be perfect at a pool party OR you could get the kids really messy by filling the balloons with slime or flour!!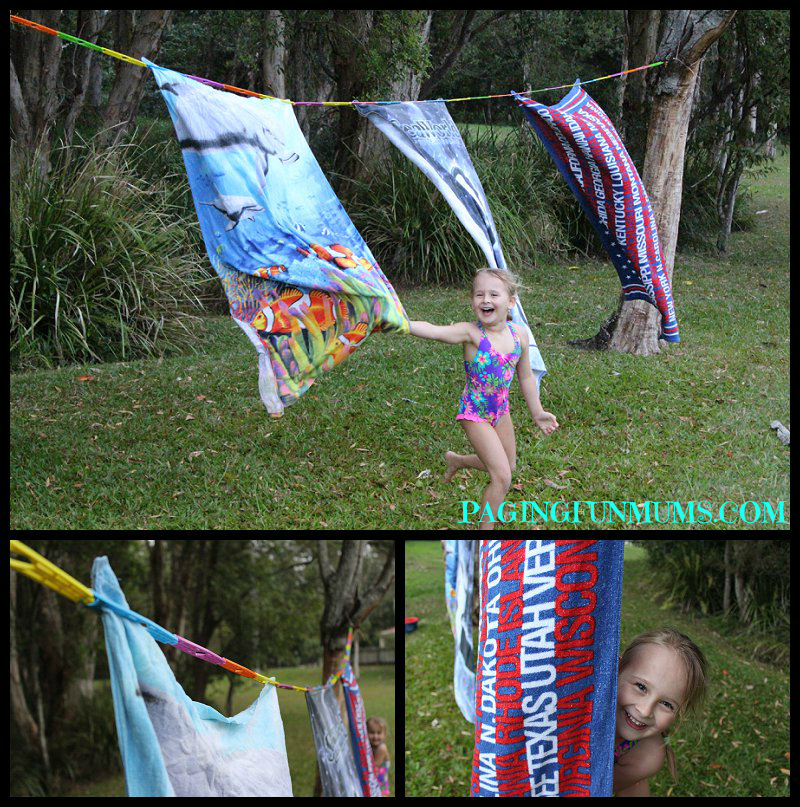 We hope you enjoyed this Product Review 'with a FUN twist'. Click here to purchase your own washing Slide n Dry line!
If you want to become a Fellow Fun Mum Member & receive all of our fun craft, recipes & activities as well as special offers & promotions – click the button on our home page 🙂 
We also have some fun video tutorials for you to view on our YouTube Channel.  
**Jenni and I do receive products free for review from time to time, we will only promote products that we like and enjoy using ourselves and feel that our fellow Fun Mums might enjoy the product too. We will always give our own honest opinion of the product.