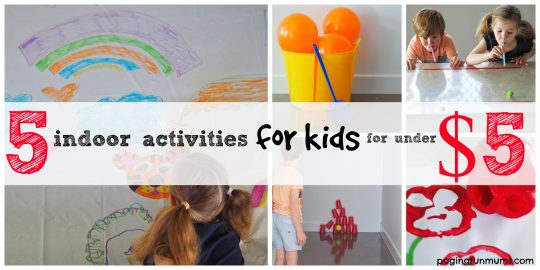 This post is brought to you by Steggles who are Stegglers for Quality Time!
Spending quality time with my family is paramount in my house. My husband and I are both so busy with our jobs so when we have time together as a family, we like to make sure we have lots of fun and make plenty of memories. Now that it's a little chilly, it's hard to get outside and do all of the things that we would do in the warmer months such as go to the park/beach, the 'Cheetos Toss' game etc.
I've compiled a list of 5 indoor activities for kids…that…wait for it, you can make/do for under $5.
1) 'Giant Dry Erase Mat'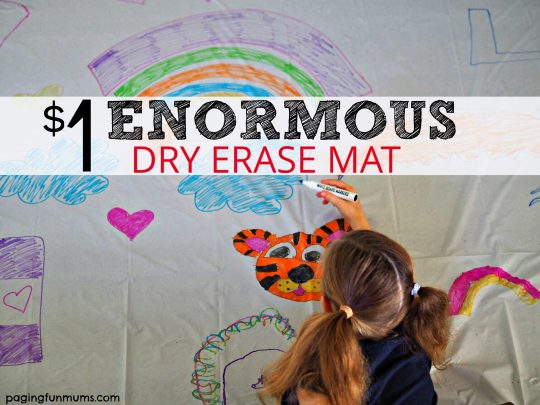 All you need is a plastic table cloth from the cheap shop and some dry erase markers! Lay out the cloth/mat on the floor and let your little ones create some fantastic art!
2) 'Indoor Bowling'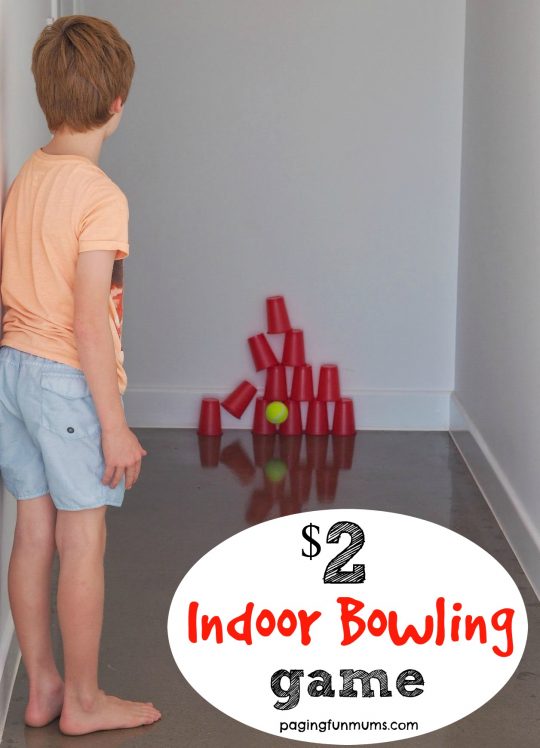 You will need some plastic cups and a tennis ball for this super fun game. Simply stack up your cups and test out your bowling skills. It couldn't be easier!
3) 'Balloon Tennis'
My kids love this game. All you need is a few balloons and a fly swat and you've got yourself an easy game to keep the kiddies entertained. This is perfect for kids to use their gross motor skills and have fun indoors
4) 'Pom Pom Racing'
You only need a packet of pom poms, a straw & some masking tape to create a fun game! Simply race each other by blowing the pom poms from one strip of masking tape to the next.
5) 'Vegetable Stamping'
There are so many fun ways to create awesome art work with vegetables. This is a great activity for your kids to do whilst your cooking dinner…a little goes into the pot and a little is used for some art! I made some delicious Steggles Chicken breast Schnitzel's whilst the kids had fun stamping.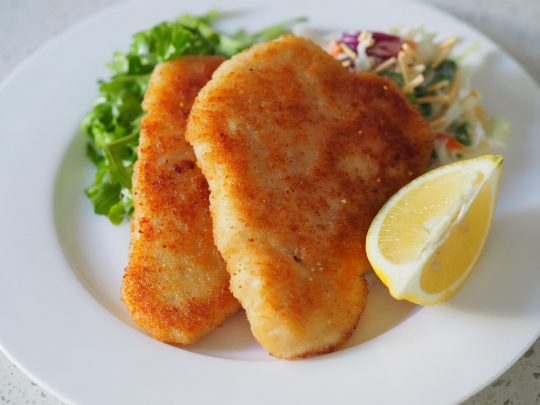 These were so delicious! Crispy on the outside and juicy and soft on the inside. Simply serve with rocket, coleslaw & a wedge of lemon and you have yourself a delicious family meal that the kids will love.
There are so many fun ways you can keep the kids entertained indoors (and on the cheap!).
Steggles are running a terrific competition over the next week, where you can WIN 10 Hoyts Movie Tickets! We're giving away 100 of them to 10 lucky winners, that's right TEN lucky families will each WIN 10 tickets each! Simply head across to our Facebook page to leave an entry here.
Find the full T&Cs below. We can't wait to see all of the FUN quality time moments you all share!
Steggles 10 Movie Tickets Giveaway

Jen x
If you want to become a Fellow Fun Mum Member & receive all of our fun craft, recipes & activities as well as special offers & promotions – click the button on our home page 🙂
We also have some fun video tutorials for you to view on our YouTube Channel.