I love to go to my kids sports carnivals and cheer them on! I used to love cheering at school when I was a kid too and I remembered we used to make our own Pom Poms! You can make them super easily and quickly!
To make your own you will need:
A roll of streamer in your team colour/s
Masking Tape
Scissors
Bull clip
Step 1
Cut your streamer roll into long strips (we did about 30cms and did about 30 strips per pom pom)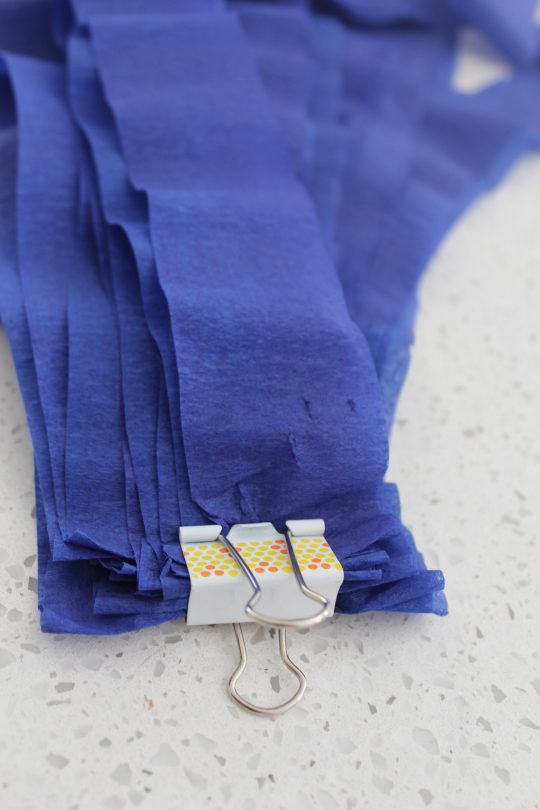 Step 2
When they are all cut secure them with a bull clip to keep them in place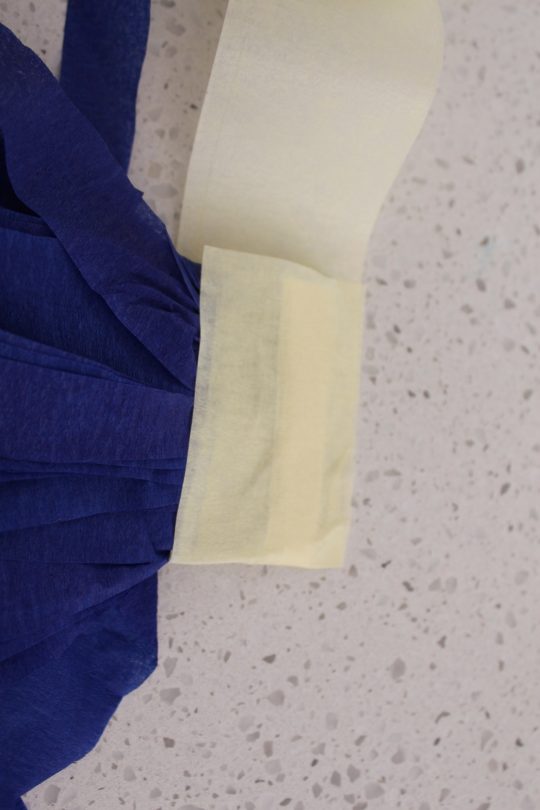 Step 3
Tape the ends using the masking tape. I did quite a few 'laps' around it so the kids had something to hang on to!

That's it! Go ahead and cheer for your team!
Jen x
If you want to become a Fellow Fun Mum Member & receive all of our fun craft, recipes & activities as well as special offers & promotions – click the button on our home page 🙂 
We also have some fun video tutorials for you to view on our YouTube Channel.