This blog post is brought to you by our wonderful sponsors Crayola. We were thrilled to be given the opportunity to road test the NEW Crayola Sketch Wizard! Crayola have so many wonderful products and this one is no exception! Even though the recommended age is 8+ my 6 year old really enjoyed using it to sketch simple objects, I also had a turn at drawing some images directly from my mobile phone! FUN!
The Sketch Wizard projects a ghosted image onto the paper so you can actually watch your hand tracing over the image outline! You can trace three dimensional objects or even straight from paper, or your phone/tablet! It's difficult for me to explain in words but this YouTube video from Crayola gives you a much better idea of how it works! Watch it here –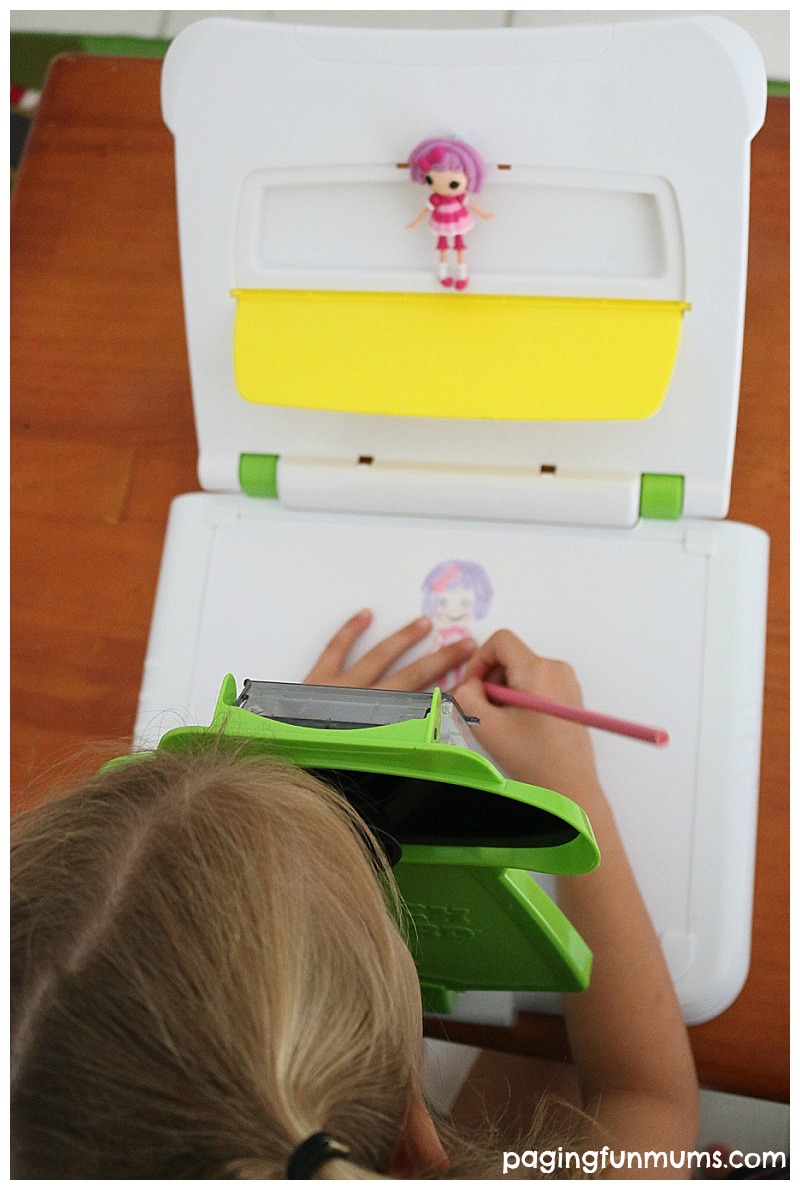 You can see just how easy and effective the results are. My daughter just loved drawing all her favourite dolls with a little help from me!
And here is a quick and simple sketch of a flower from my mobile phone…Imagine some of the lovely photos you could turn into sketches!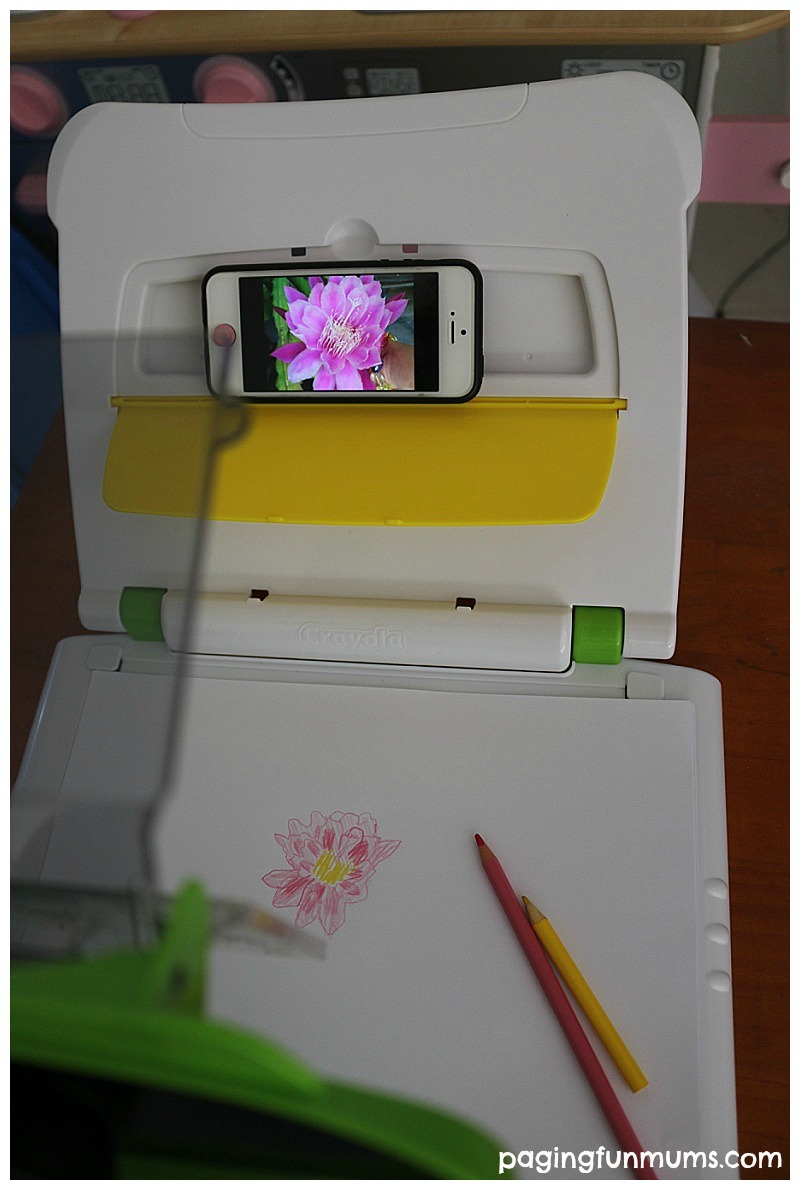 Would I recommend this to my friends? YES!
Would I buy this for Christmas and Birthday Gifts? Most definitely! The perfect creative gift for both boys and girls!
You can find the Crayola Sketch Wizard at Kmart for $29. Or you can go in the draw to WIN one of three by clicking the below link!
Crayola Sketch Wizard Giveaway

Good luck Fun Mums!
Louise x
If you want to become a Fellow Fun Mum Member & receive all of our fun craft, recipes & activities as well as special offers & promotions – click the button on our home page  
Oh, and why not pop over and 'like' us on Facebook OR perhaps Twitter is your thing. . You can also find us on Pinterest & Instagram too!