This week we are featuring the VERY adorable Tiny Tiptoes Boutique. They have the CUTEST baby outfits ever! Perfect for your very own photoshoot!
Gorgeous Nappy Cover & Tie Set
Newborn Baby Bunny Ears! I mean come on! How adorable is this!
Newborn Crochet Santa outfit…the perfect Christmas Card Photo prop!
Crochet Baby Cow Hat. Nothing more needs to be said. JUST gorgeous!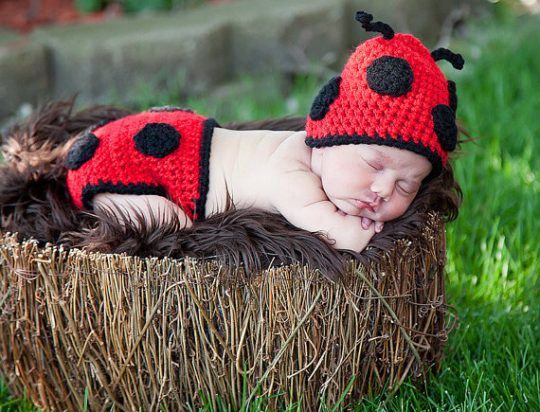 How cute is this Newborn Ladybug Outfit! OMG!
This 'Little Guy Tie' is going to make some handsome little boys very happy.
Newborn Twin Owl Hats. I can't even handle the cuteness on these! Owls are so cute right now!
Where was this 'Very Hungry Caterpillar Newborn Cocoon & Hat Set' when my kids were born!
Oh this Sock Monkey Hat is so precious!
Look at this little teeny Chicken Hat! Please!
We hope you enjoyed checking out these adorable Newborn Baby Photo Props. Click here if you want to purchase any of them for yourself.
Jen x
If you want to become a Fellow Fun Mum Member & receive all of our fun craft, recipes & activities as well as special offers & promotions – click the button on our home page 🙂 
We also have some fun video tutorials for you to view on our YouTube Channel.