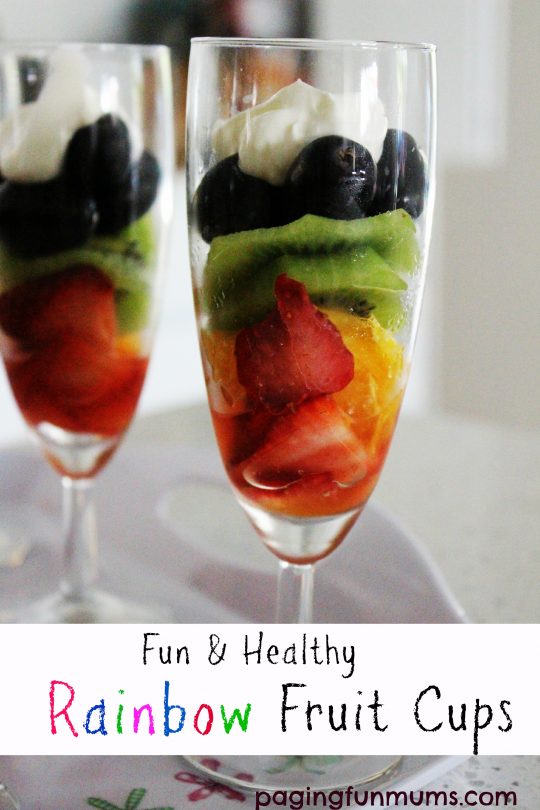 We made these Fun and healthy Rainbow Fruit Cups at my daughter's Rainbow Party and it was an absolute smash! The kids eyes are drawn to the beautiful colours and the sweetness of the fruit. The adults adore these too! They are also great for breakfast, a healthy snack or even a great lunchbox idea.
To make your own you will need
Strawberries
Oranges
Kiwi fruit
Blueberries
Greek yoghurt
Method
Simply cut up all the fruit into similar size pieces
Layer them into your cups/glasses
Add a dollop of greek yoghurt
Ta-dar! A healthy, easy and pretty party treat or just because!
What would you add to this glass? Let us know via the comment below!
We have plenty of other recipes for you in our 'Cooking with Kids'  section. Check them out! 
You may also want to check out some of our other fun posts too!
How to Train your Dragon Party
If you want to become a Fellow Fun Mum Member & receive all of our fun craft, recipes & activities as well as special offers & promotions – click the button on our home page : )