I was very lucky to have the lovely and talented Carly from Sublime Cakes and Sweets make this simply AMAZING cake for my son's 6th Birthday party (he adores Angry Birds…who doesn't).
We were even LUCKIER when she agreed to show YOU all how to make your very own Angry Bird Character from Cake Fondant or Playdough! I bet your child would be impressed if you whipped one of these up for them! It's actually surprisingly easy too! Here we go!
You will need:
Red, white, black & yellow fondant or playdough
Black edible marker
Small circle cutter
Tylose (if using fondant)
Rolling pin
Small paint brush
Step 1
Knead a small amount of tylose into your fondant (if not using playdough) – this will help harden your fondant. Roll it into a ball
Step 2
Roll out your white fondant/playdough and cut out a circle using your cutter. Using a brush, paint a small amount of water on one side
Step 3
Glue your circle onto the bottom of the red ball of fondant/playdough
Step 4
Roll two small sausages of red fondant and glue on top using water for the crest and make two indents for eye sockets
Step 5
Roll two small white balls and 'glue' into eye sockets to create the eyes
Step 6
Roll a sausage of black fondant/playdough for the eyebrows
Step 7
'Glue' this over the eyes, then using a toothpick press down in the middle to create a 'v' shape
Step 8
Roll two small balls of yellow and one of white fondant/playdough for the beak
Step 9
Glue the yellow bottom of the beak on first, followed by the white (centre) part
Step 10
Glue the top yellow part of the beak on
Step 11
Use your black edible marker to draw the black centre of the eyes and also the outline around the eyes and TA-DAR! You are done!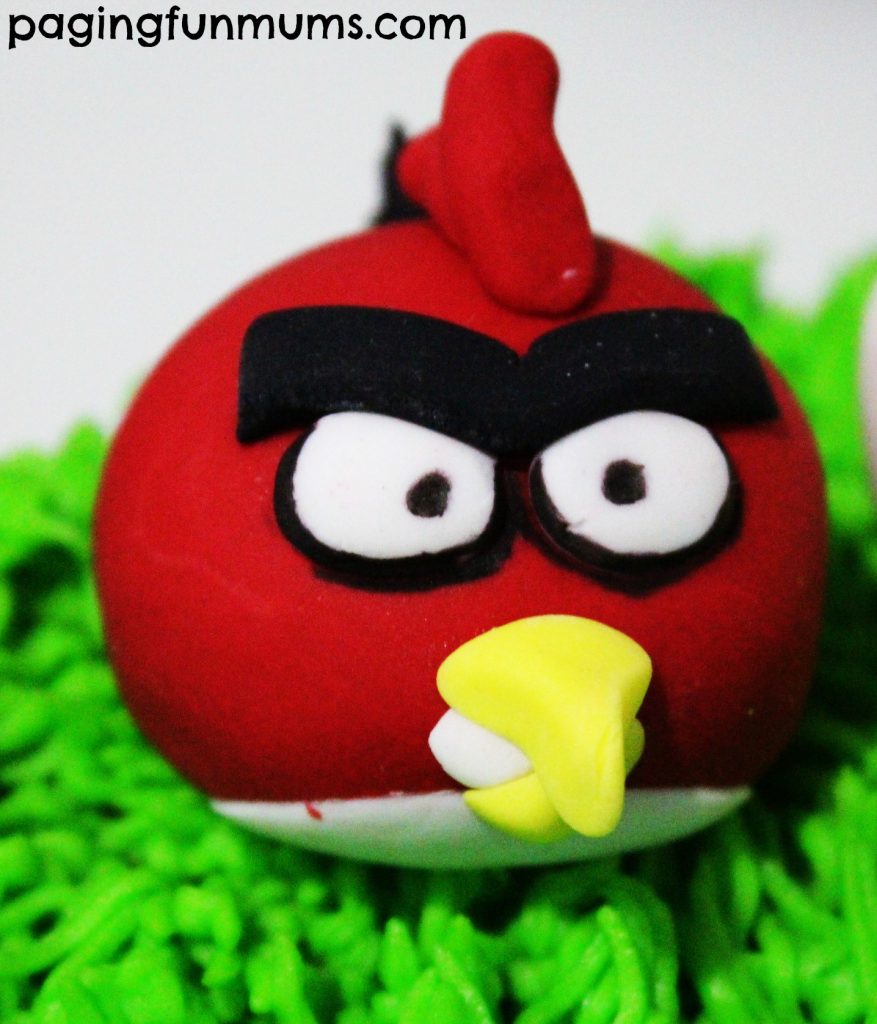 If you love this idea, but would like a professional to do it for you, feel free to contact the lovely Carly at Sublime Cakes and Sweets and don't forget to 'like' her Facebook page for other fun ideas!
If you liked this post, you may also like our:
20 Awesome Homemade Playdough Recipes Round Up
How to build a Sandcastle Cake
If you want to become a Fellow Fun Mum Member & receive all of our fun craft, recipes & activities as well as special offers & promotions – click the button on our home page : )