We are always so happy to receive a special Crayola package in the mail, but to receive the Washable Sidewalk Chalk was SUPER exciting! We LOVE chalk here at Paging Fun Mums. You may have seen some of our sidewalk chalk art on pinterest such as these…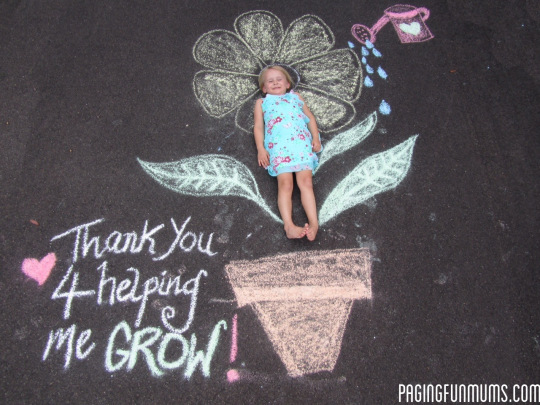 We've always used the chalk from the $2 shop but we had NO IDEA how amazing the Crayola Chalk would be! It's just so vibrant! The kids were amazed at how much their art stood out!
We took our chalk down to our local park and came up with some new Chalk Photo Ideas for you! The best part is, this Sidewalk Chalk from Crayola washes off so easily – no staining at all (which some of our 'cheap' chalk used to do). Another great part about the Crayola Sidewalk Chalk is that they are made into an 'anti-roll' shape which means your crayons don't disappear on you whilst you're creating your works of art! Genius!
We did this last year with the kids and will continue to do it every year as a special keepsake for them. I bet they will get a kick out of some of their answers…especially at their 21st tee, hee, hee!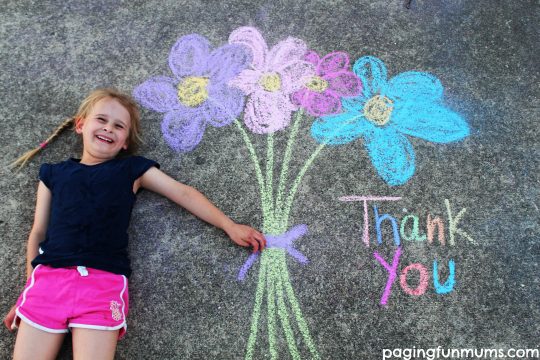 This would make a fantastic photo idea to thank teachers at the end of the year!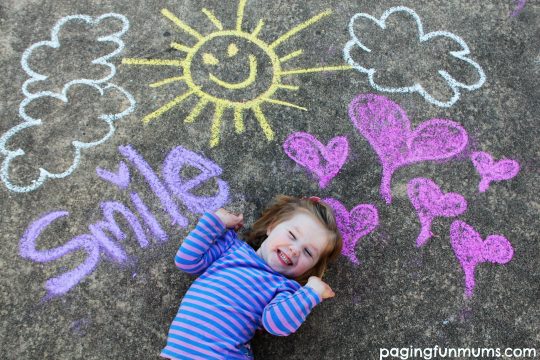 A great idea for the Grandparents! They would love this colourful image of their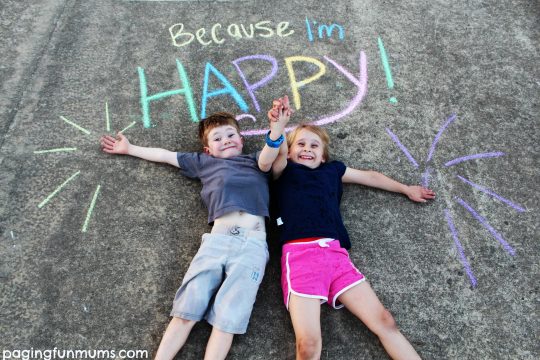 I love this one! So cool to print onto a Canvas for the kids bedrooms!
So many cool ideas and fun ways to use this ah-mazing chalk (we won't be going back to the $2 store chalk, that's for sure!).
You can head to the highlighted link to find out more about Washable Sidewalk Chalk!
We are giving you the chance to WIN one of THREE packs of this amazing Chalk! How awesome is that? Simply click the competition image below to complete your FREE entry! *Open to Australian residents only – see full T&Cs via link.
Crayola Washable Sidewalk Chalk Giveaway

If you want to become a Fellow Fun Mum Member & receive all of our fun craft, recipes & activities as well as special offers & promotions – click the button on our home page 🙂