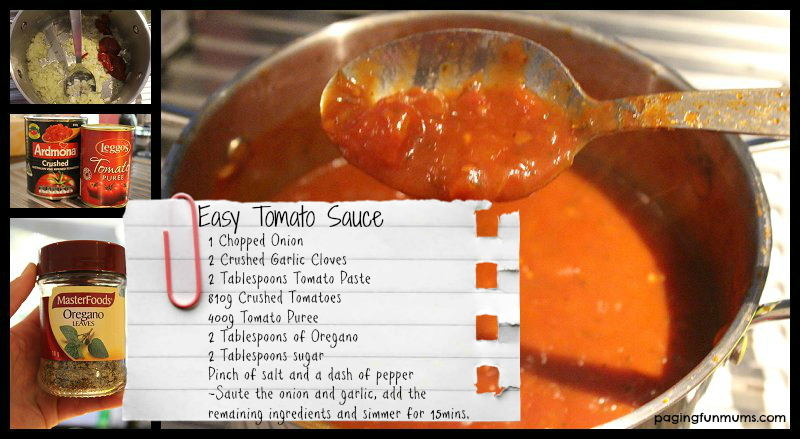 We use this Easy Tomato Pasta Sauce recipe a lot in our house – it's perfect served hot over fresh pasta, or even served cold in a summer style Pasta Salad.
Ingredients –
1 tablespoon Olive Oil
1 brown onion (finely diced)
2 cloves of crushed garlic
2 tablespoons of Tomato Paste
810g tin of crushed tomatoes
200g tin of Tomato Puree
Two tablespoons of sugar
Two Tablespoons of Dried Oregano
Salt and pepper to taste
Method –
Simply sauté the onion and garlic, add the Tomato Paste and cook for a further minute. Add all the remaining ingredients and simmer for 15mins.
You can freeze this sauce for three months – simply allow to cool and place in Zip Lock Bags in the freezer ready to place in a bowl and reheat.
You might also enjoy these great recipes –
Delicious & Healthy Spaghetti Bolognaise
Louise x
If you want to become a Fellow Fun Mum Member & receive all of our fun craft, recipes & activities as well as special offers & promotions – click the button on our home page : )