Make your own Goo
This is the coolest thing ever! Who knew that cornflour and water would make such a strange thing! It's like a wet sand one minute, then total gooey loveliness the next! A little science rolled into the fun too!
To make your own Goo, you will need:
2 packs of cornflour (300g)
2 cups of water
Food colouring
Watch the easy video tutorial below:
Add your cornflour to a large bowl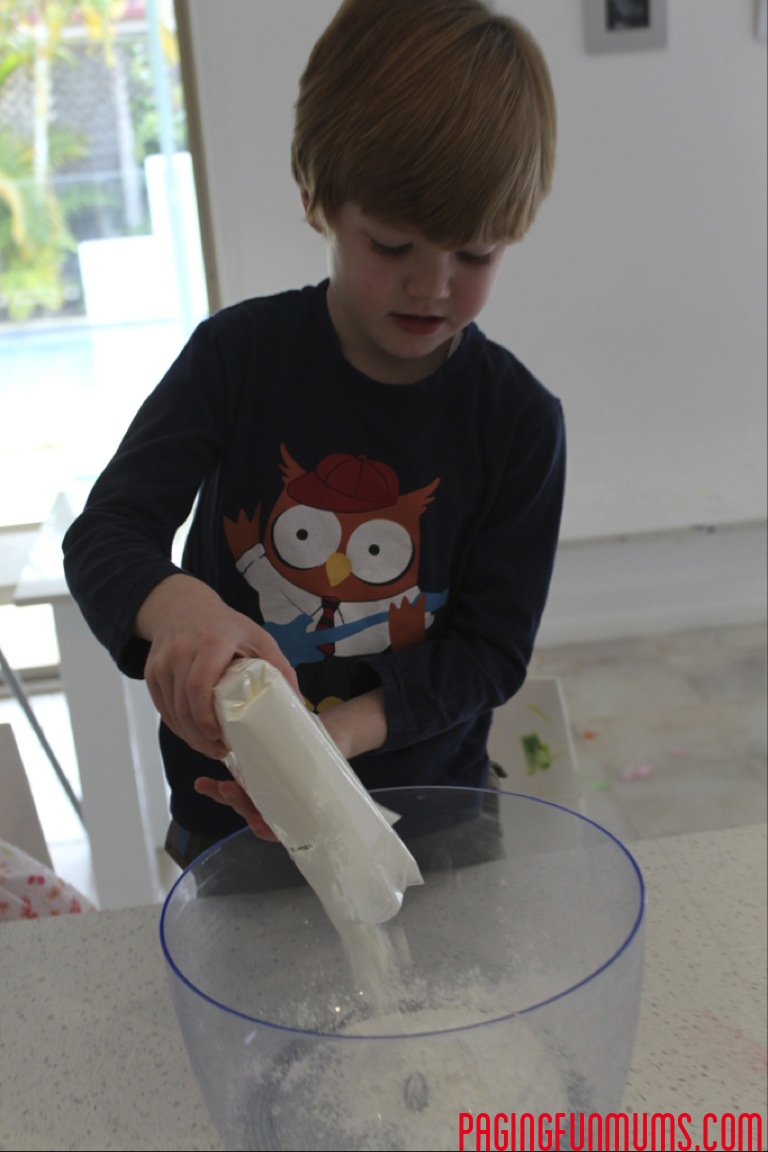 Then add your water & food colouring
Give it a really good mix until all ingredients are combined.
I make sure I put Gladbake under most of the kids crafts – it saves on a lot of cleaning time!
Then just play with it! The kids that is…ok, so it's a little bit fun for Mummy's too! ; )
 Whilst you're here, you may also like our:
If you want to become a Fellow Fun Mum Member & receive all of our fun craft, recipes & activities as well as special offers & promotions – click the button on our home page : )
We also have some fun video tutorials for you to view on our YouTube Channel.