I've been having a bit of fun this week with tulle & all things girly with my (very girly) 2 year old.
She desperately needed a headpiece to match her brand new '
No Sew Tutu
' that we made this week!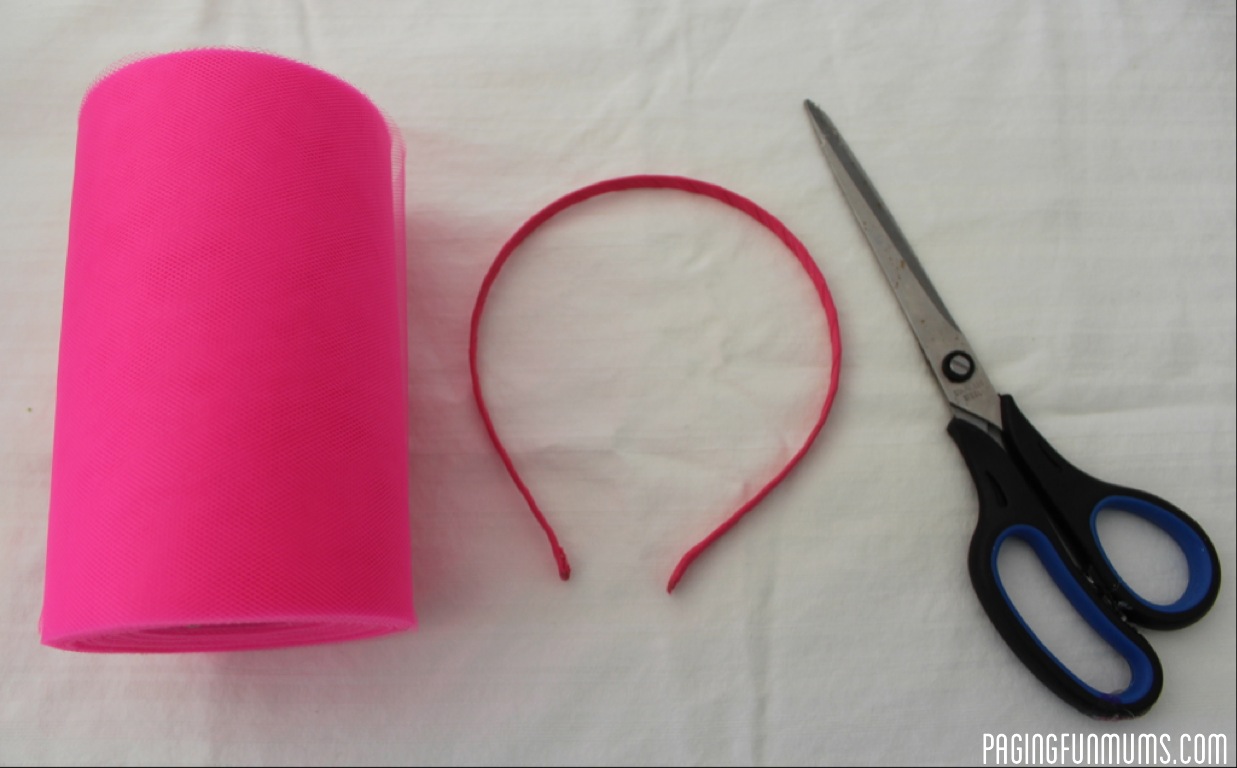 So I raided Miss A's hair accessories box & found a very lonely pink headband with no decoration at all…and that certainly won't do ; ). (FYI if you don't have a pink, plain headband, just use a length of  tulle to wrap around the headband – you can tie it off at each ends or use a glue gun to secure).
I then got to work & used some of my left over tulle (which by the way we buy from Hong Kong on Ebay so it makes it very affordable!).
I cut the tulle into strips of about 3cm wide & 15 cms long….I used approximately 40 strips, then just tie them on one at a time like so (make sure you do a double knot to get more 'play time' out of it).
When you have finished this process, you will have something like this…..
If you prefer the 'refined' look (like I do), then make sure to give your Headpiece a nice 'hair cut' : )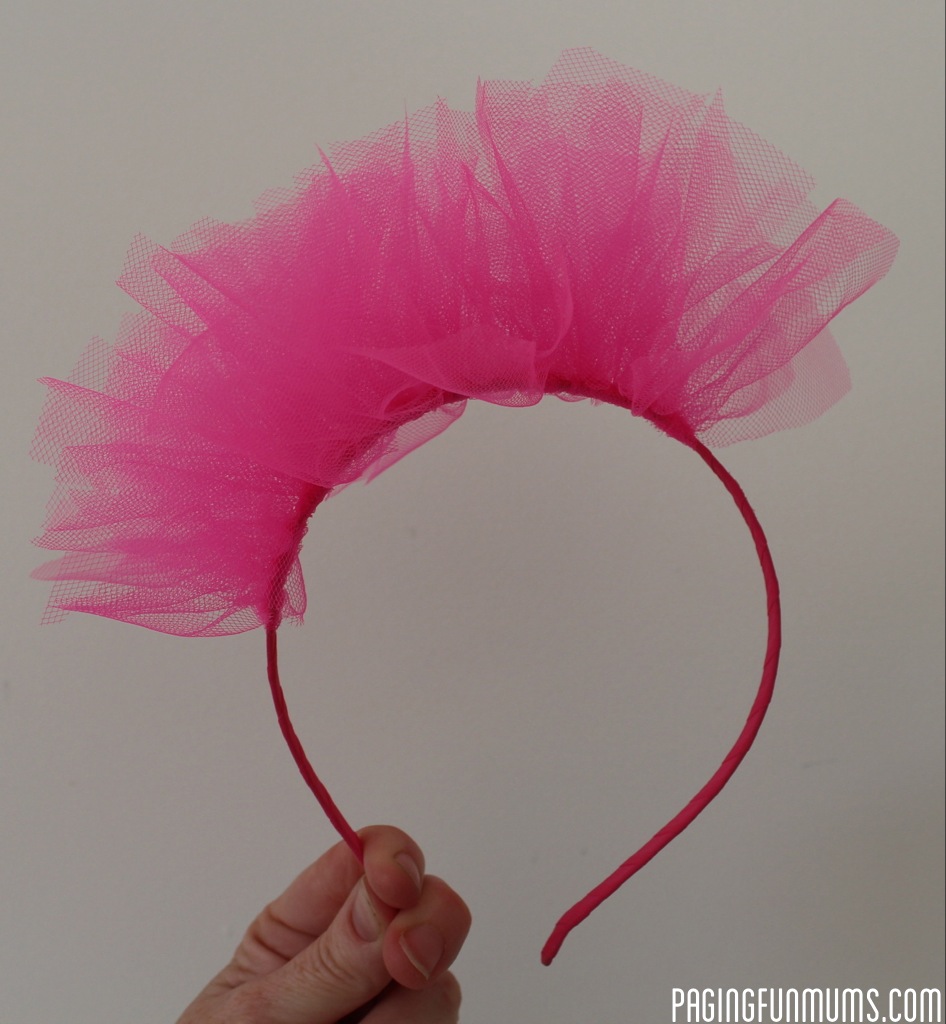 I may be bias, but she is the most beautiful princess of all!
As you can see, this 'Tulle Headpiece' is so very easy to do and looks gorgeous! I can't wait to make many more in different colours now too! These will make great little birthday or party gift for kindy/school friends.
If you liked this craft, you may also like our:
If you want to become a Fellow Fun Mum Member & receive all of our fun craft, recipes & activities as well as special offers & promotions – click the button on our home page : )