What little boy doesn't LOVE a marble track! I remember my two brothers taping piles of cardboard to their bunk beds to create the coolest Marble Tracks! Then they would play with them for hours! My little man is going through his 'marble phase' at the moment, so I thought we would have some fun this afternoon and make our very own Marble Track!
It was very easy to do & you can feel good about yourself as you use recycled materials  : )
All you need is toilet paper/handy towel/wrapping paper rolls and blue tack…we also used some coloured electrical tape to add cool patterns too (I found a pack of these at my local $2 shop for $2.50).
It was a beautiful day so we decided to make our track outside. The area is protected from rain, but the pieces are easy to move inside and reassemble for future play too!
First we decorated our rolls with the tape – you could also paint them, colour them with felts or cover them in wrapping paper…or just leave them plain ; )
Then it is just a matter of sticking your rolls to your wall of choice in the formation of your choice.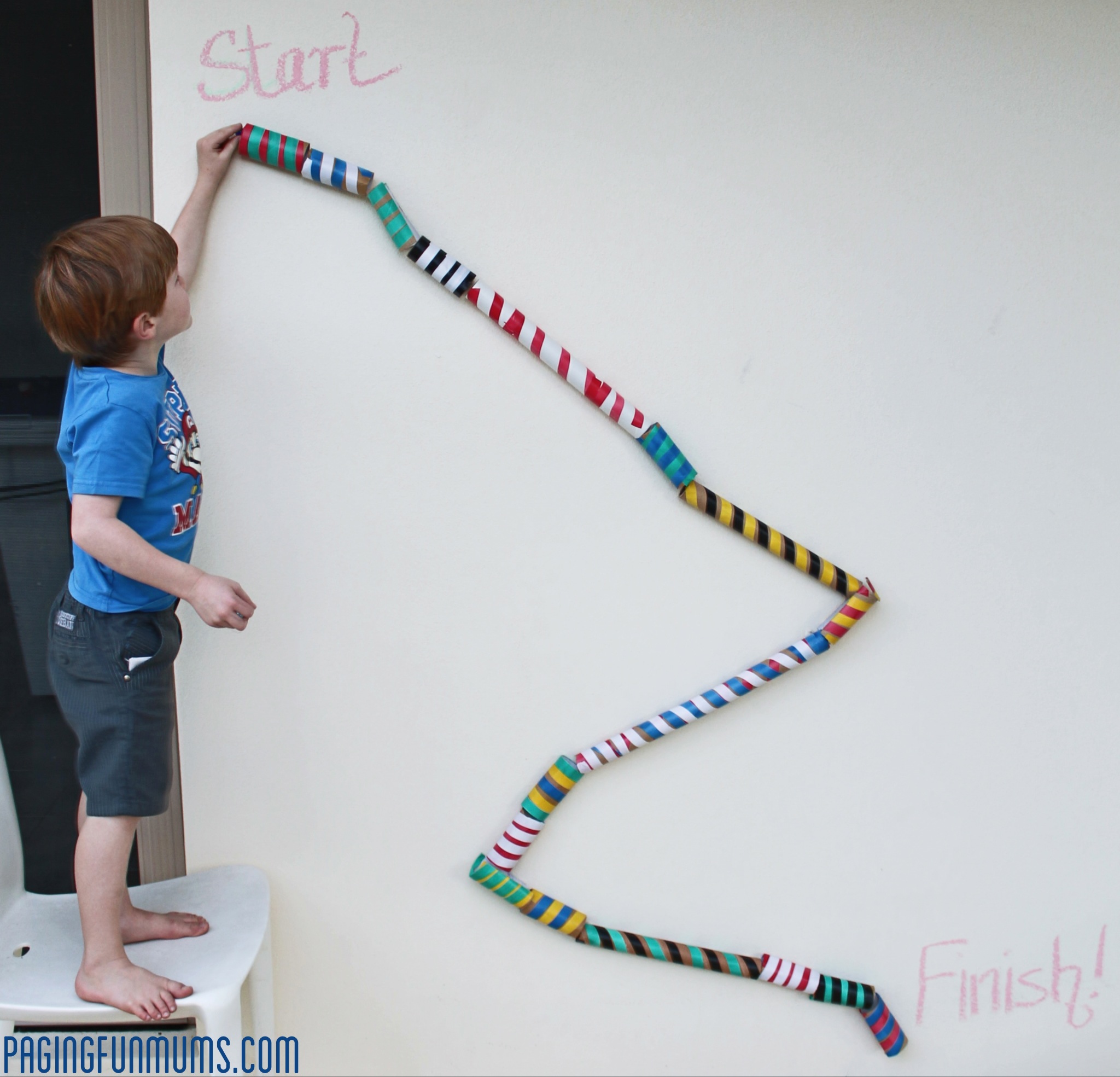 To help our little marbles 'round the corner' we cut a section out of the top of one of the rolls which allows the marble to drop down & round the corner easily ; )
We also added a 'start' and 'finish' line using (Paging Fun Mum's favourite) Chalk!
Look how happy this beautiful boy is! Melts my heart : )
After a few 'rides' we added a cup to our finish line, this kept all the marbles together & ready for their next turn.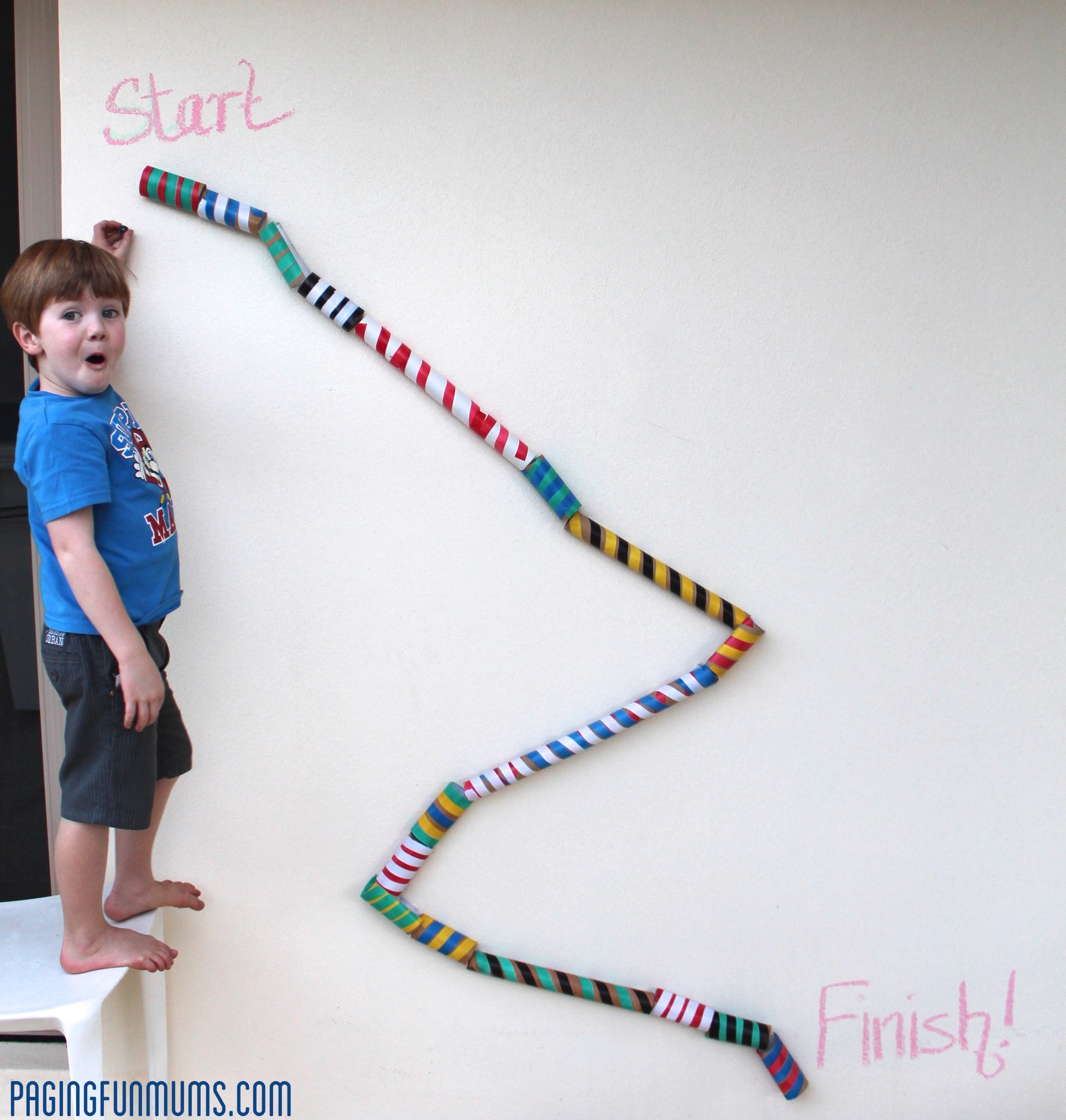 We got so much play out of this activity…I loved to watch them go down too lol!
*Please  note: marbles can be very harmful for small children, so please ensure you watch them at all times!
You may also like our Toilet Paper Owl Craft or our Marble Painting too : )
If you want to become a Fellow Fun Mum Member & receive all of our fun craft, recipes & activities as well as special offers & promotions – click the button on our home page : )