There are some products that we find from time to time and think "Where have you been all my life?"…this is one of those products!
WATER BEADS
They are tiny little beads that you add water to and they grow – sounds simple you say? It is simple!
We found them on sale at a local market and bought 4 packets for $20 (I was told they will last a year if you keep refreshing them with water). I have since 'googled' to see where else they're available and have found multiple stores that sell them for a lot cheaper!
***Please note – you need to be very cautious that children or animals don't swallow the water beads . Definitely a supervised activity – but lots of fun for parents to be involved in.
They look fantastic on display in a large glass vase and are great for sensory play! My daughter loves sorting them into their colour groups using a large plastic serving tray. We've also had fun watching them shrink again when left out in the sun to dry.
You could maybe try this fun slime to mix with them too –
Or try freezing them like this Frozen Water Bead activity  –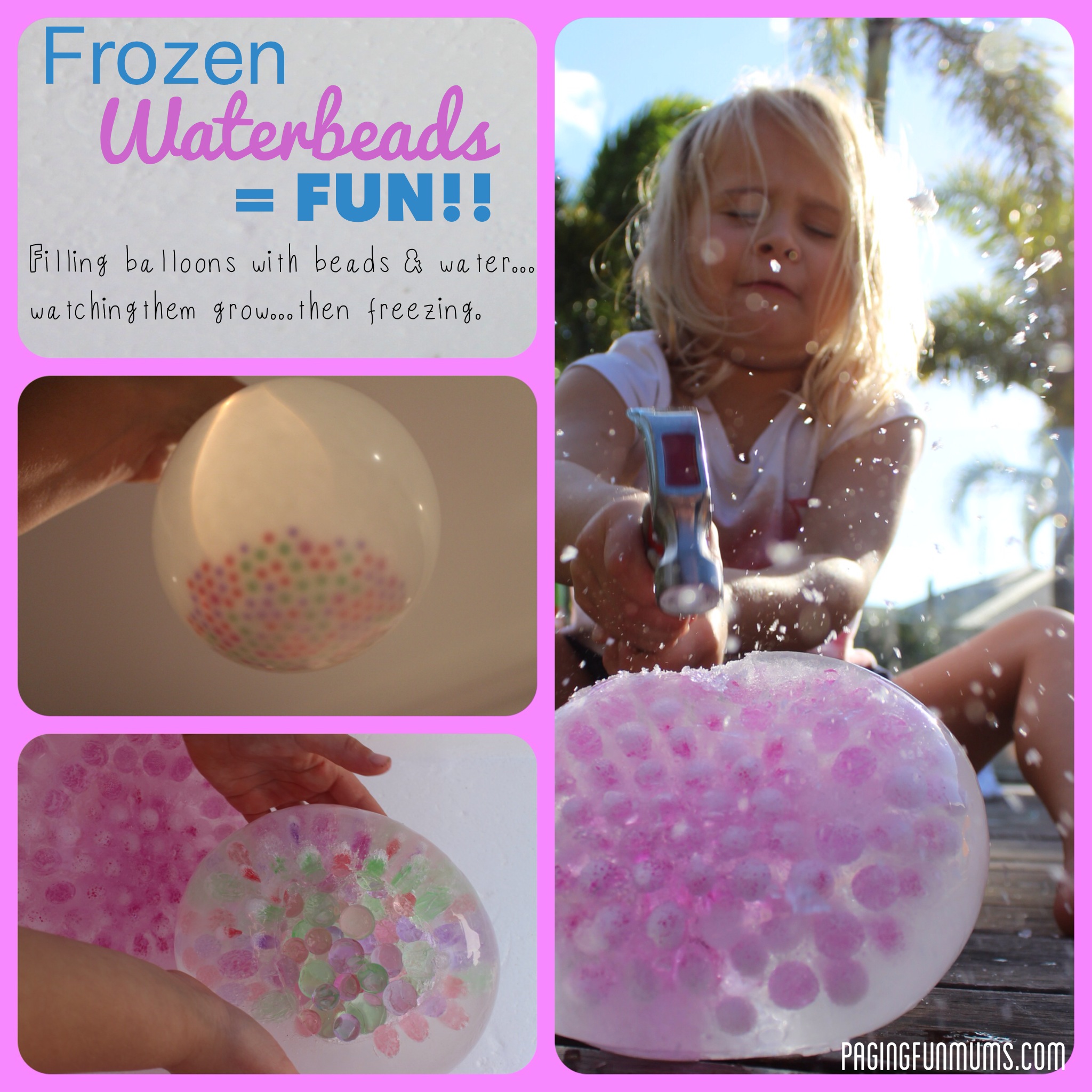 Louise x
If you want to become a Fellow Fun Mum Member & receive all of our fun craft, recipes & activities as well as special offers & promotions – click the button on our home page : )