I always love finding unique gift ideas for my kid's teachers. I like them to know that I appreciate them and all their hard work in the classroom. This year I came across some hilarious and fun mugs. I'm going to gift them with a voucher to the school cafe.
This Student Tears one will be perfect for Miss 11's teacher, she has a wicked sence of humour. You can find them on Etsy via the links under each image (affiliate links).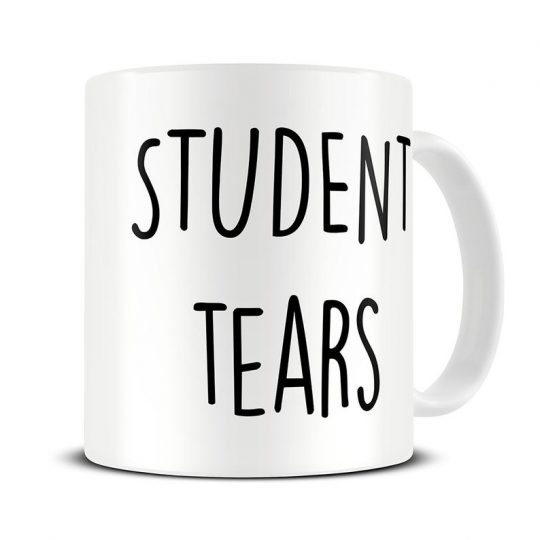 Order Student Tears mug here.
Or you might like this personalised mug with your child's name.
Order the personalised mug here.
And if your child's teacher likes a bit of sarcasm this mug is for them!
Order the Sarcasm Mug here.
I'm sure this mug will be a hit with every teacher!
Order the teacher voice mug here.
Have a teacher with a beard? This mug is perfect for them!
Order the bearded teacher mug here.
This mug is perfect for a Harry Potter fan.
Order this Muggle mug here.
We all know who the teacher's pet is with this mug!
Order it here.
What will you be gifting your teachers this year?
This one would get a lot of use if I was a teacher! Just saying.
Order this mug and wine glass here.
Scroll through all the FUN Mugs on Etsy here.
Lou x
If you want to become a Fellow Fun Mum Member & receive all of our fun craft, recipes & activities as well as special offers & promotions – click the button on our home page 🙂
We also have some fun video tutorials for you to view on our YouTube Channel.