This post is sponsored by Officeworks.
Finding the perfect gift for someone can often be hard, especially those friends and family who seem to have 'everything' already. We were excited to be invited to test out Officeworks' new online Christmas Gift Selector, we're already HUGE fans of Officeworks (we purchase a large number of our craft supplies from Officeworks on regular basis). We love how easy the store is to navigate and especially love the warn greeting and assistance as we enter their store.
Officeworks has identified six 'Imagineers' and has curated products that would inspire the imagination of each of them, making it easier to find a range of gift ideas specific to their interests. The six 'Imagineer' categories are; Creative, Music, On the Go, Tech, Expressive and Little People.
We chose two family members to 'test' their new online Gift Selector on, my 8 year old daughter and my husband. We used the online Christmas Gift Selector to discover what 'Imagineer' they were and it gave us a list of possible gift selections. We were pleased to find some great suggestions across all price points.
My daughter is very creative and LOVES the outdoors, drawing, creating art and has just started to show a real interest in photography. Like most eight year old kids she's very curious about the world around her and loves to document and share her adventures with her friends and family.
Here are the top three gifts for my 8 year old daughter (who was selected as a Little People 'Imagineer')
Option 1. My daughter has just started to show a love for photography (always filling up my phone with photos) so I love this NEW Fujifilm Instax Mini 8 Camera package! It's priced at $88 and includes some really cute accessories to display all my daughter's images. I would love to see her capture our Family Christmas using it!  Find it here.

Option 2. These World Globes are also a great gift idea! My daughter loves learning about different cultures and countries, so I've been meaning to purchase a globe for a while! This one is really reasonably priced at $19.98. Read more about them here.
Option 3. An amazing Art Pack, it's filled with 315 pieces and is sure to delight any child that enjoys art! Such a great gift at only $29.00. You can order it online here.

Here are the top three gifts for my Husband (he was selected as a Tech 'Imagineer')
My husband doesn't really like gifts that aren't useful in some ways. He works very hard (6 days a week) and loves nothing more than spending time with his family on his 'off time'. Since the daylight hours have started getting longer we've recently started going for regular family bike rides together.
Option 1 – Okay, this might sound like a strange choice at first, a pen? This Pen in no ordinary Pen though! Its a Livescribe 3 Smartpen and it can transfer your writing directly to your iPhone, smart phone or tablet! My husband really dislikes writing emails using his phone (says his fingers are too 'clunky') so this would be perfect for him to jot down measurements to email suppliers and it also records sound! This pen is like something you would see in a spy movie! Check out the video of it being used below. It's valued at $249.00 which is a lot for a pen BUT it would save him a lot of time at work and therefore it would be a great investment in cutting back some of his work hours! Read all about it here.

Option 2 – A smart watch! This Garmin Vivoactive HRM GPS Smartwatch tracks activity and movement, perfect for my husband who often wonders how many kilometres we've ridden. This would make a great gift for anyone who would like to track their progress across many different sports. Read all about the features here.
Option 3 –  A home security unit. Okay, this is more like one of those gifts that is for the home but like I mentioned my husband likes practical gifts. We've been talking about installing a house alarm for some time but I never realised how affordable and versatile they are nowadays! This starter unit costs just $299 and has the software to pair with your phone. Officeworks also have extra cameras and sensors that can be added to this starter pack for even higher security. Check them out here.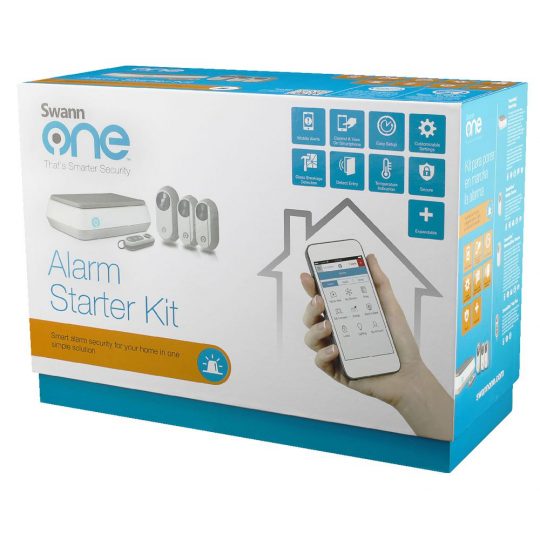 I think they would both love anything listed above but we would like to enlist your help in selecting the final gift! We would love to invite you, our readers, to join us LIVE on Facebook tomorrow to help me select the perfect gift!
Simply head across to our Facebook page at 9.45am AEST TOMORROW (Friday 25th November) and you can join us LIVE in-store at Officeworks and help me choose some gifts (we promise it will be FUN) and we might be able to help you with your Christmas shopping too! Let us be your LIVE online shopping system, you tell us a little about the person you're shopping for and we'll try to help you find them the perfect gift. Sound likes FUN doesn't it? Simply click this link to make sure you're following us on Facebook and set a reminder to tune in.
Don't worry if you miss the LIVE video, we'll be sure to pop back and share the video here on the blog as well.
UPDATE:  Here we are having so much fun at Officeworks!
You can find Officeworks' online Christmas Gift Selector here.
Oh, before I forget. You didn't think we would go to Officeworks without buying ourselves something? We think we've found the perfect gift for EVERY Mum this Christmas! The NO button! Do you get sick and tired of saying no all the time? Like when the kids ask if they can eat their way through their chocolate advent calendar in one sitting? Well this gadget is for you! It automatically says no in TEN different ways with one hit of the button! I'm seriously thinking of installing one in every room in my house…and one in the car! Read more about them here or head into Officeworks to buy one for $14.95 – best money you will ever spend ;).
Check us out demonstrating it here…my sides still hurt!
Happy shopping!
Louise x
If you want to become a Fellow Fun Mum Member & receive all of our fun craft, recipes & activities as well as special offers & promotions – click the button on our home page 🙂
We also have some fun video tutorials for you to view on our YouTube Channel.