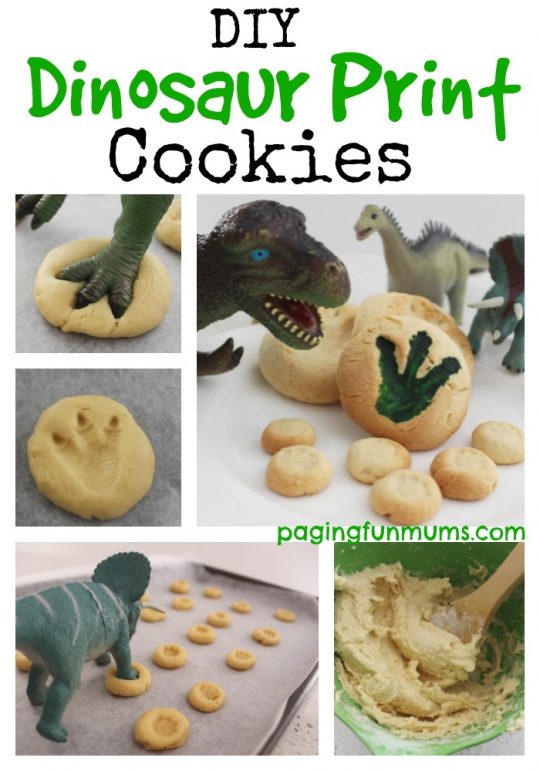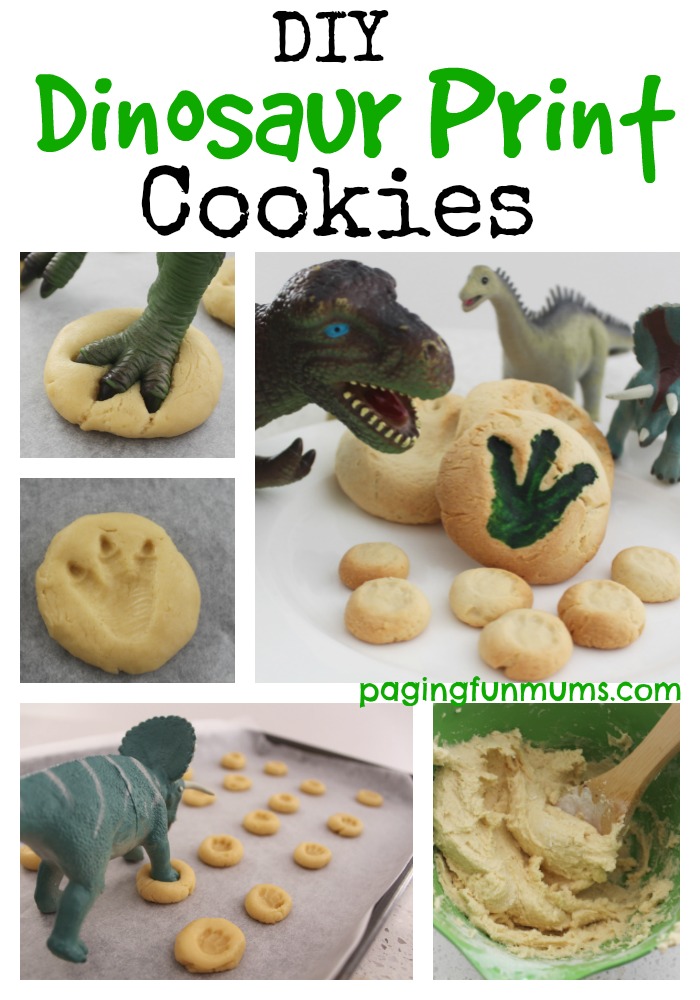 If you have a dinosaur lover in your house, then you have Toy Dinosaurs strewn all over your house 🙂 My kids are always hounding me for cookies for after school, so I thought I'd make them a special treat…behold my Dinsosaur Footprint Cookies!
To make your own you will need:
Toy Dinosaur/s (I made a few large prints and a few little ones)
125g butter, softened
Green food colouring & small paint brush (optional)
Step 1
Preheat oven to 180°C. Line 2 baking trays with baking paper.
Step 2
Beat butter, sugar and vanilla in a small bowl until pale and creamy using and electric mixer. Add egg and mix until well combined. Sift flour and baking powder over butter mixture. Add milk and stir until just combined.
Step 3
Using 1 tablespoon of mixture at a time, roll mixture into balls. Place on lined baking trays. Flatten out slightly with your hand and get your dinosaur feet stamping!
Step 4 (optional)
Paint some of the footprints with the green food colouring.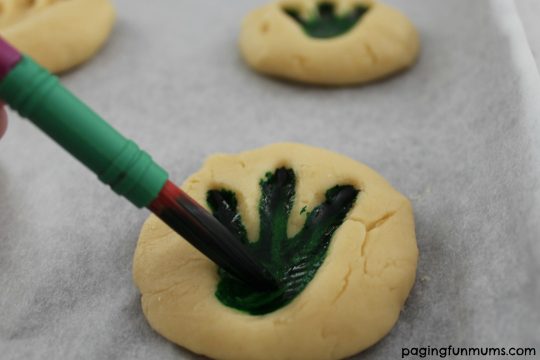 Step 5
Bake for 15 minutes or until lightly golden. Allow biscuits to cool on trays for 5 minutes then transfer to wire racks to cool completely.
Step 6
Serve to your hungry little Dinosaurs
We have plenty of other fun ideas for you in our Cooking with Kids section!
Jen x
If you want to become a Fellow Fun Mum Member & receive all of our fun craft, recipes & activities as well as special offers & promotions – click the button on our home page 🙂
We also have some fun video tutorials for you to view on our YouTube Channel.