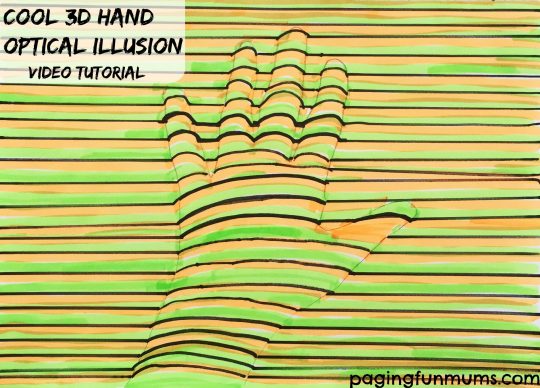 I adore optical illusions! I used to spend forever looking at those 3D art pictures in the 90's trying to see the 'hidden picture' – do you remember those?!
Whenever anyone shares an optical illusion on Facebook, I am the first person to get on board so when I saw this clever little trick that my kids can do, you can imagine my excitement!
Check out our easy video tutorial below on how to make it for yourself and enjoy showing your family and friends!
If you liked this video, then we have a hunch you may enjoy some of our other fun videos here!
Above is the 'illusion' in picture format too! Soooo cool and easy right!
If you liked this activity, you may also like our: